Much like the twilight hovers between evening and night, so too does the SX50 HS occupy a distinctive space of its own between compact cameras and DSLRs.While larger than most compact cameras, the SX50 HS is still smaller than a DSLR, and thus makes itself an attractive proposition where portability is a key concern.
The camera's main drawcard is its massive 50x optical superzoom, a 35 mm equivalent that spans from 24 mm all the way to 1200 mm - right up to the lion's eyelashes. In practical terms, obtaining the equivalent range for a DSLR would cost a small fortune, and remains out of reach for most photographers.This also makes it particularly versatile for casual shooters, who may not have the time, inclination or budget for a DSLR but who also want a little bit more than a standard compact would offer.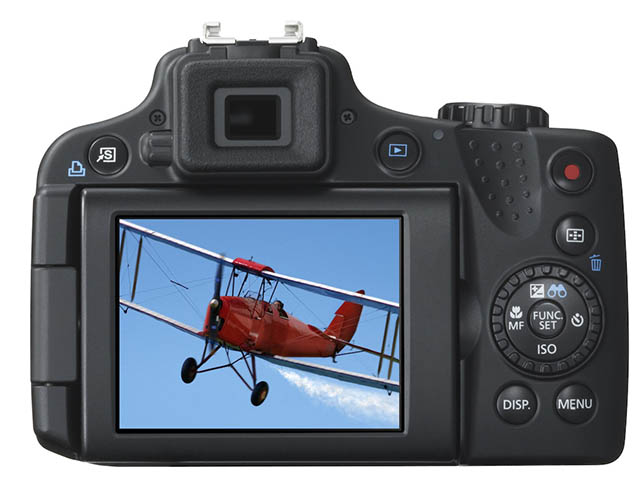 Right handed shooters will be glad to notice that all the controls are within easy reach of their thumb.
Finding its balance
On the build front, the 12.1 megapixel SX50 HS is certainly a comfortable and ergonomic camera to hold, as it seems to snugly slip into the hand with the most important buttons (shutter release, dedicated video and the thumb wheel) all within easy reach. Also immediately noticeable is the balance of the camera's weight, considering the prominent optical zoom which dominates the camera's front.
Thankfully, the camera doesn't feel like it is inclined to tip forward; a flaw which could have otherwise placed some ongoing strain on one's wrist.
To compensate for camera shake which can tend to occur at the longest of its range, the camera also packs an image stabiliser, something that, in practice, we found worked rather well. Also worth noting is the camera's sensitivity range, from ISO 80 to a commendable 6400, for more ably coping with low light conditions.
Additionally, the camera further boasts a 2.8" vari-angle screen (461 000 dots), often a boon for videographers and those inclined to capturing images from awkward angles, a hotshoe to add an external flash, as well as the facility to capture images in RAW as well as JPEG.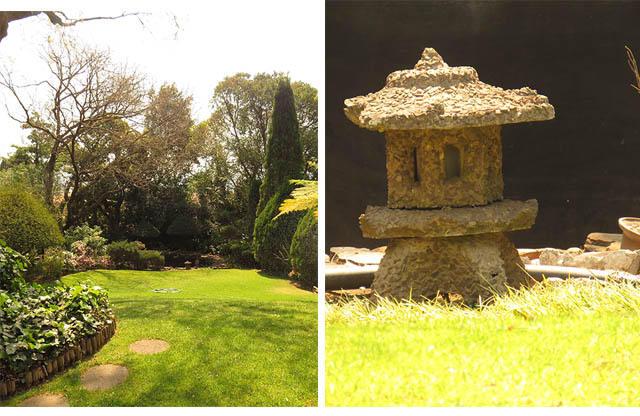 On the left, the SX50 fully zoomed out, while the Japanese lantern is visible at the end of the garden. On the right, the zoom lens is engaged to 70%, from the exact same position, focused on the Japanese lantern.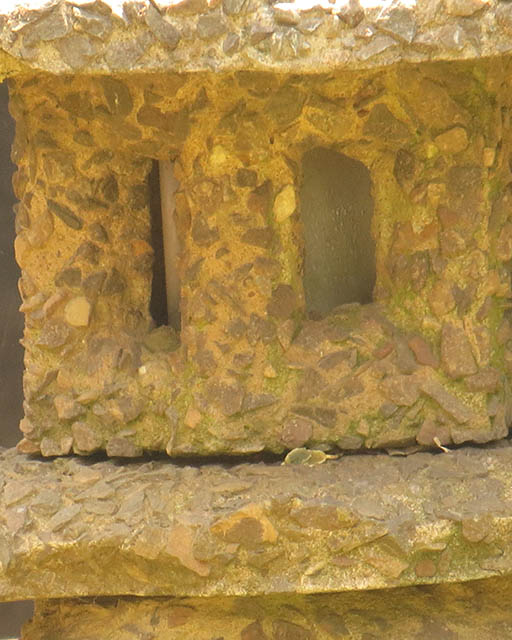 Now, with the zoom extended to its maximum, you can make out the individual patterning on the lantern itself, from the same original position as the first image above.
To the point
The SX50 HS is packed with features, but it is also exceptionally easy to pick up and start photographing with, not forgetting its massive 50x zoom, which makes it ideal for shooting wildlife or kids' sport. It has a RRP of R5 000.
Great range, portable, Comfortable to hold, accessible and easy to use
Expensive