The TomTom VIA 110 is an affordable GPS solution from the famous Dutch navigation specialists. And while it doesn't sport some of the more advanced features of other devices the likes of the TomTom GO 1000 LIVE or the Garmin nuvi 3790LT, it does supply users with a basic, simple to use GPS navigator.
Design

One of the first things we noticed on the VIA 110, compared to some other recently tested devices, was a slight decline in build quality. While the GPS felt very sturdy and hardy, it sports a very plastic design, with a thin plate of what we assume is aluminium bordering the display. It's reasonably thin measuring in at 2.5 cm thick and weighs 185 grams.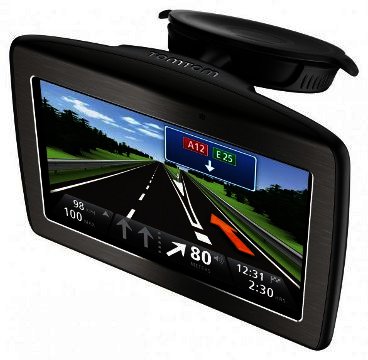 Unlike other TomTom devices the power button is located on the back which is weirdly hard to reach. Furthermore users need to hold the button in for at least ten seconds before it turns on, something which could prove to be a minor annoyance to some users. In line with its price no SIM card slots or other external connections are present in addition to the power button and AC power connector. The AC connector also doubles as a USB cable for connecting to a PC.

When it comes to securing the device to your wind shield, the VIA 110 offers a foldaway mount that's integrated into the device and utilises a suction cup to stick to your window. The mounting solution performed well during our time with the device, but as all solutions it's not immune to failure.

Besides not being the prettiest duckling in the GPS pond the VIA 110 is none the less a very useful device, and thanks to its basic and sturdy design it should be able to survive a few knocks along the way.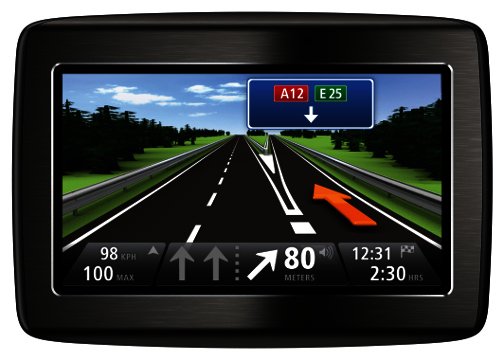 Navigation

As most PNDs (Personal Navigation Devices) on the market today, the VIA 110 is operated via a 4.3" touch screen. The display was clear and bright enough for us to make out every detail without having to squint and in general looked good.

One complaint regarding the display is its sensitivity though, with us having to press on the screen more than once on multiple occasions to try and coax a response from the device. While the touch screen is very usable, but we would have liked to see a bit more attention in the sensitivity department.

When it comes to actual navigation the device performed well, with a simple beginner-friendly menu aiding users in finding out exactly where they need to be. The main menu was quite spartan compared to some other devices', comprising of six windows which will aid you in navigation, map viewing, route planning and finding help if need be.

Jumping into the 'settings' menu displayed a ton of additional options though, with users able to customise their menu layout, voice guidance, colours, keyboard settings and so forth.

As with most GPS devices users can view an overhead 2D map of their surroundings, and once navigation is started the device zooms in to a close-up 3D view. For all other intents and purposes navigation functioned well, with the unit including a full Southern African map. We would have liked to see a more comprehensive POI (point of interest) list however, as the device failed to recognise some POIs which we could access from other GPSs.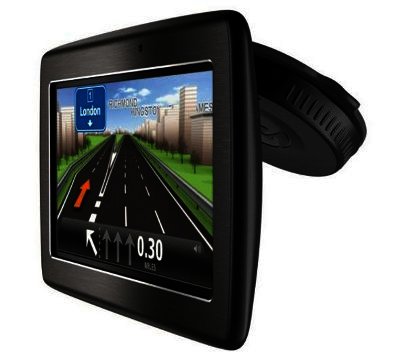 Features

The VIA 110 includes a number of additional features found on most modern TomTom units, including advanced lane guidance and IQ routes, helping to supply more accurate arrival times.

A nice added feature on the device is voice navigation, with users able to add new destinations to the VIA 110 without having to take their hands off the wheel. When entering a new address users have the option of entering a spoken address, with the unit prompting you to speak the city, street and building number out loud. The feature worked, but it wasn't as smooth or accurate as the voice guidance on the recently tested (and pricier) Garmin 3790LT.

An Eco Routes feature is also included, giving drivers accurate statistics on their driving behaviour and its environmental impact, while speed camera warnings will help warn you of fixed cameras on your route. Just make sure to update your device regularly to keep up to date on new cameras.

The unit also includes TomTom's now traditional 'Help Me' emergency menu which can show users where they are and how exactly to get to the nearest police station or hospital, depending on the nature of your emergency. It's an especially useful feature for when you break down in the middle of nowhere.

The VIA 110 is also capable of traffic monitoring, although users will need to purchase the optional RDS-TMC Traffic Receiver to activate this feature.

Something else we enjoyed on the device was that it contains a built-in motion sensor, meaning when you flip it on its head the display will realign itself automatically.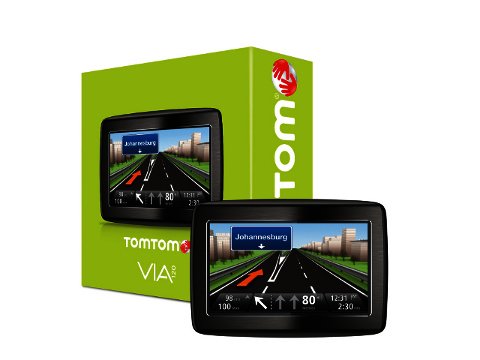 Conclusion

The TomTom VIA 110 offers a convenient, no-nonsense GPS solution, and given its affordable price the unit is sure to be popular locally. It enables drivers to find their desired destination easily and without hassles, ensuring you won't have to page through old maps along the way. It retails for a recommended R1999.
An organised interface and clearly defined features ensures that anyone can simply plug in the device and start driving.
Doesn''t feature as many additional goodies as some higher spec models, and traffic monitoring is only available as an optional extra.