The Garmin Forerunner 945 GPS Multisport Watch doesn't pull any punches. As far as a smartwatch focussed on tracking runs and assisting with your training, you can't go wrong buying this watch. As a matter of fact, for the casual 10 km distances I do as a weekend warrior, this watch is overkill and will come in way handier for those hitting 21 km and upwards.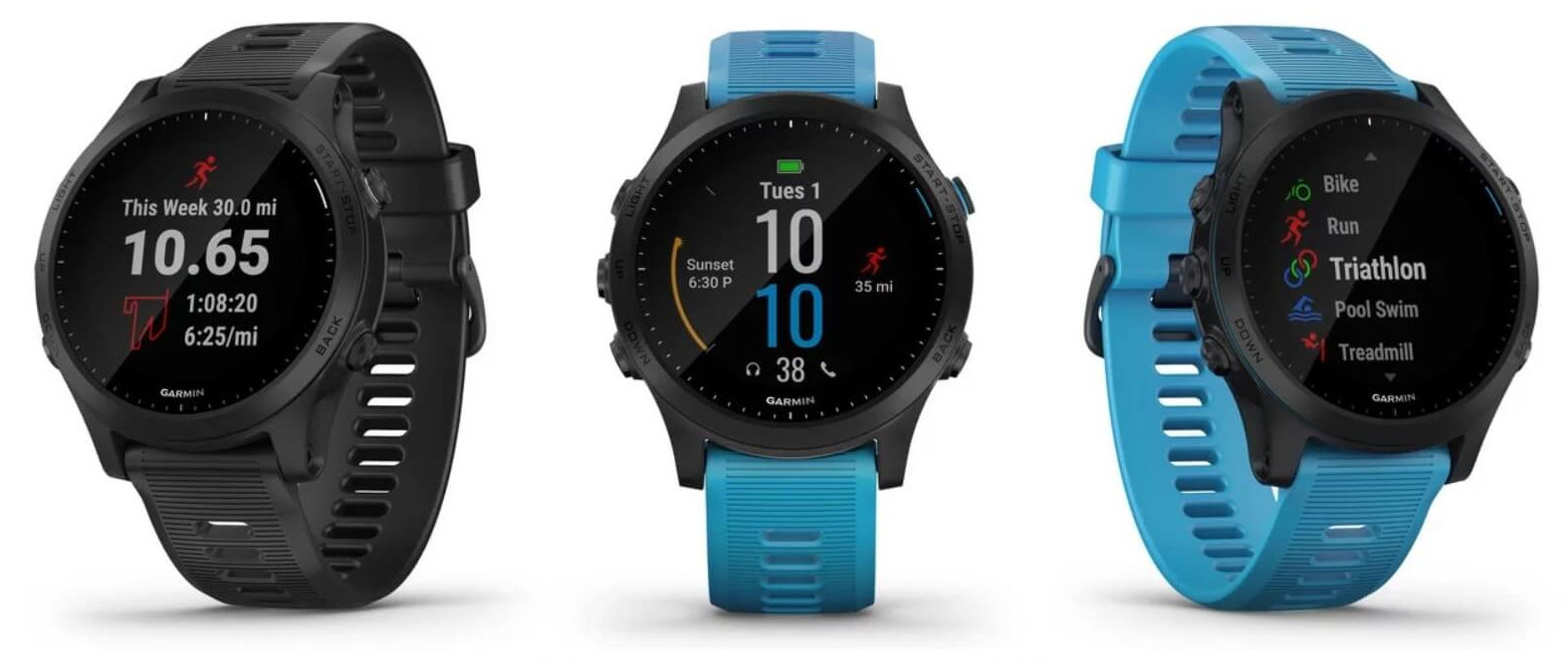 On the road
When going on out running with the 945 there are a few things you will notice. Firstly, it's blazingly fast getting a GPS fix, which means no more standing around waiting for the GPS to lock.
Unlike some of their other models, the 945 does not contain a touchscreen, rather making use of the five buttons on the side. I don't mind this since touching a screen with a sweaty finger can be a hit or miss affair, while it also cuts down on battery life. The screen is always-on, meaning you don't need to perform an elaborate wrist movement for the screen to light up as on certain other smartwatches. Although the watch face colours are a bit washed out, those who train in winter or early in the morning will appreciate the button-press to light up the screen.
Battery life promised is two weeks if you're just using the smartwatch functionality. With six to eight training sessions over a two-week period, I came to an average of about ten days before a recharge. If you are tackling marathons or ironman races, Garmin notes 36 hours of battery life when using the GPS, which cuts down further if you're using music playback (more about that later). Overall, battery life is one of the stand-out features on the 945.
We've been testing a few new #smartwatches. Stay tuned for reviews coming up pic.twitter.com/5ujzjQXaDz

— TechSmart (@TechSmartZA) November 1, 2019
There is a long-awaited feature new to the Forerunner 945 - music support. This includes both MP3s (if you still own those) or music from Spotify. If listening to tunes was the reason you still ran with your phone, Garmin has now given you a reason to stop doing so since you connect your earphones via Bluetooth to the watch. Garmin Pay also means contactless payment via NFC, but unfortunately only if you are an FNB customer. Apart from those, as a smartwatch you'll receive notifications on calls, calendar events and messages.
In the Garmin line-up, the 945 isn't as large as for example some in the Fenix range, although compared to offerings such as Huawei Watch GT 2, it's bulkier and heavier.
Post Run info
A lot of the value of owning the Garmin 945 lies in the type of analysis it offers post run. A feature I found helpful was Training Effect. After exercise it tells you what impact your session had on your aerobic (endurance) and anaerobic (sprinting) abilities. Want to know if the training you're doing is actually making you fitter? This can be traced via your Training Status, which takes your VO2 max measurements combined with your runs to calculate if you're being productive, maintaining your fitness levels or actually detraining.
If that's not enough the 945 also incorporates Training Load Focus. This is a feature that shows where your training was focussed over the past four weeks, and which type of training you should be doing. It tracks Anaerobic training load, High aerobic training load and Low aerobic training load, and pushes you in the direction of bettering those you've skimped on. Combined with the Body Battery measurement tracking how energised you are, and Heat Acclimation, it gave me a good indication of how I was progressing.
Furthermore, the race time prediction is interesting, although I'm a bit sceptical about the accuracy, predicting finishing times I was never quite capable of achieving, while Performance Condition was usually a good indicator of how my current runs where going. Finally, the 945 also has a Pulse Oximeter, which can help with determining your acclimatisation to altitude - this can be set as a manual measurement or as an all-day measurement.
Taking into account the above - one thing you really need to do when buying the 945 is take a deep dive into manual and the literature that Garmin provides on all these different types of measurements. If you are not familiar with the concepts mentioned above, a lot of what this watch really offers will be lost. It is a premium device meant for those serious about running, and you will only get the full benefits of the watch if you know exactly what it tracks and measures, as well as how to do so.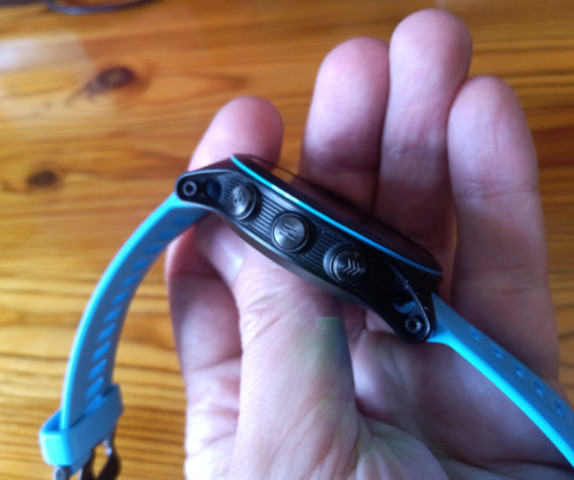 Conclusion
Long ago when living in Ireland I once ended up with American athletes training for their state championship. When going on runs with them I was able to keep up for only a short while before having to slack off and go along my own pace. Using the Garmin 945 was a bit like that for me. I'm able to keep up, until all the data and features just get too much. I have to admin that it is not a watch meant for the runner that I am, but rather for the runner I would like to be.
The Garmin Forerunner 945 GPS Multisport Watch is the one to buy if you're serious about your running, seeing that it's a precise measurement tool with features that are outstanding. At R11 000, you are definitely buying into a lifestyle and doing so without any regrets.
Loads of features, Strong battery life
You would need to study the manual