With the notable exception of Red Dead Redemption 2, no other game has been as highly anticipated this year than God of War (GoW). Ever since it first debuted as a teaser at E3 two years ago, the next chapter it Kratos' journey has been eagerly awaited. Now the game has launched on the PS4, and with the main campaign under my belt, it's time to weigh in on whether this game is worthy of all the praise it has been receiving of late.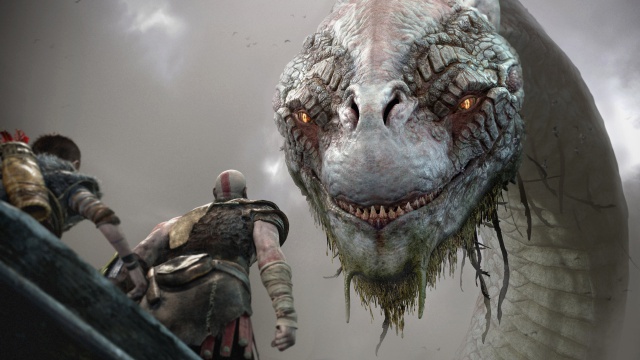 New lore
The short answer is yes. Sony's Santa Monica Studio, which is responsible for developing the most important elements of God of War, have taken several calculated risks in pulling off a game that is certainly deserving of being labelled as a masterpiece.
Much of GoW's success has to do with its new setting. It was a necessity, with Kratos killing the pantheon of Greek gods and left to wonder the world a bit aimlessly at the end of God of War 3.
Placing him within the world of the Norse gods is an interesting one, with their lore proving just as messed up as the Greeks. As such, the Odin and Thor you know from the Marvel movies are not representations of the real thing.
Much has happened in the time between GoW 3 and this new game, with Kratos finding a wife and having a child named Atreus. The former has passed away, with God of War starting on the day of her funeral. Naturally we encounter a Kratos that is quite different from the one we know, with his penchant for violence replaced with a more measured and contemplative approach.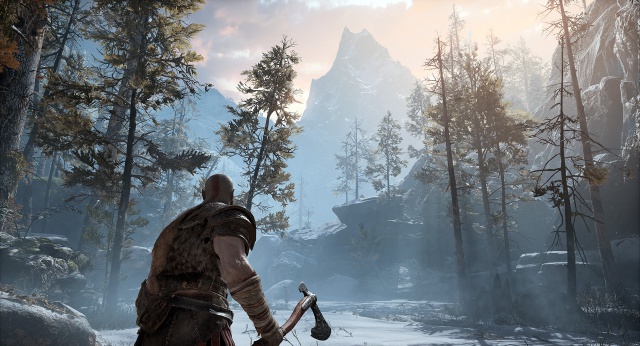 Father of the year
He's also a father now, and it shows. Kratos is quite distant as a parenting figure, opting instead to teach his son how to survive, rather than how fight. Added to this is his reluctance to reveal Atreus' true heritage as a god, with Kratos weary of the burden that comes with such knowledge.
The tension, particularly early on, plays out beautifully between the two. Yes, the action-packed gameplay is what most gamers will be enjoying, but the cutscenes and interactions between the two are not to be overlooked. They are acted out well by Christopher Judge (Kratos) and Sunny Suljic (Atreus), and for those that desire a great story to complete the gameplay, God of War delivers in spades.
It's clear that GoW takes some cues from the likes of The Last of Us and Uncharted 4, with the storytelling far more nuanced and rich than previous God War titles. With Kratos' motivation shifting away from revenge, the introducing of Atreus was a truly well thought out move.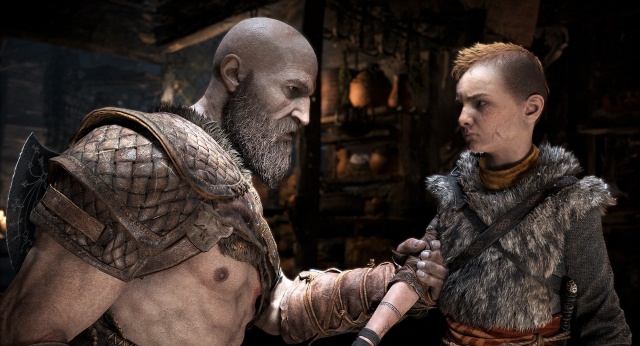 Changing the angle
So how has the action for God of War changed this time around?
For one it's a bit less intense as far as blood and gore goes, with much of that down to the fact that Kratos has opted to ditch his signature Blades of Chaos in favour of the Leviathan Axe that belonged to his wife.
As a weapon it's far less wild than the Blades, but it is still as good to use as you cleave through Norse monsters. One of the best aspects of the Axe is its ability to be recalled when thrown, along with freezing objects it pierces. There's also a reassuring vibration every time it returns to Kratos' hand, along with interesting ways to use the Axe to to take on multiple enemies.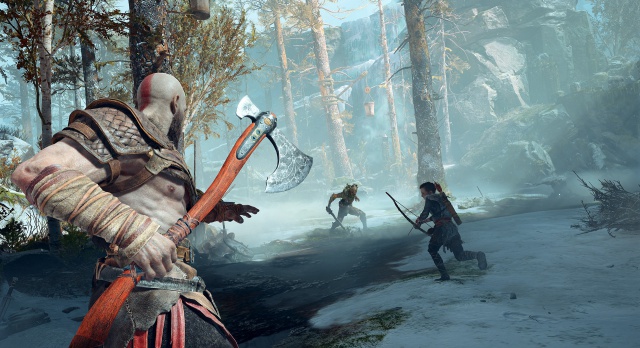 Atreus is also a significant part of the gameplay, utilising a bow and arrow to take out lesser threats in a group of enemies when prompted, as well as being a handy distraction for tackling larger, more powerful targets. What's a great additional touch is the fact that gamers don't need to worry about him getting hurt or injured all the time, but if left to fight too many enemies, you will have to step in and lend an axe.
Another significant aspect that has been added to God of War is the point of view. Instead of wider angle, gamers are closer to the action and over the shoulder of Kratos. The change means sometimes enemies are out of sight, but there is a indicator that lights up based on the angle they are coming from to help in that regard.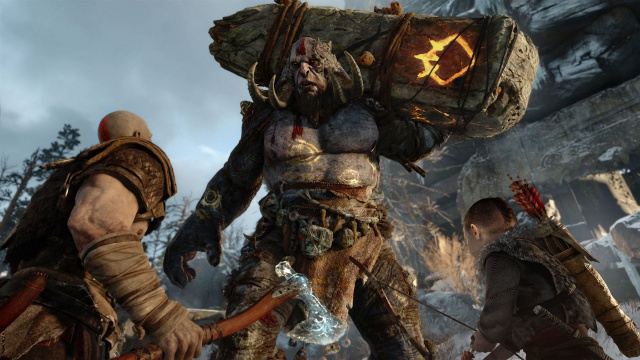 More to do
The main campaign took me about 12 hours in total to complete, and as such felt a tad short compared to previous God of War games. Perhaps it's credit to the developers that I wanted the main story to carry on a few hours more.
The game does not end there though, with additional side missions, called favours, available for gamers to take on. They range from collecting mystical objects, fighting enemies and exploring foreign areas of the map.
Added to this are a few more notable missions, such as finding out what happened to the corrupted Valkyrie, as well as freeing some dragons to keep gamers entertained a bit longer once the credits for the game roll.
There's also a nice scene once you complete the game and head back home, which hints at what the next God of War game will likely deal with, but I'll leave that to you to discover.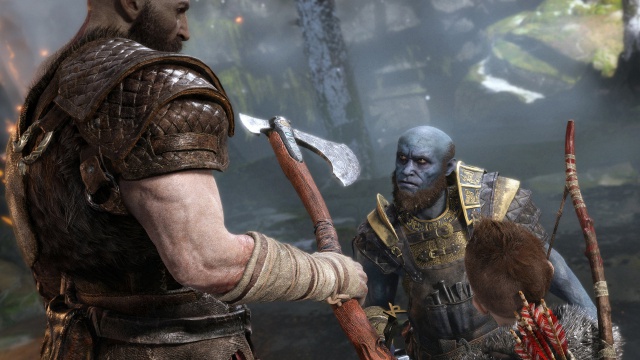 Final verdict
This new God of War is not the same as previous titles, and that's a good thing. Kratos and the franchise needed to evolve. Much like the very first game back in 2005 changed things for this genre of gaming, the latest offering rips up the old formula and sets a new standard.
Kratos has evolved and so has the way God of War games are told. It's no longer about hack and slash, gamers need to solve puzzles, use their allies, and only look to attack when threatened and not simply kill on a whim. It's something that Kratos tries to teach Atreus during the course of the game, and in a way, it's what fans of the franchise need to learn too.
Is this God of War the way you remember? No, but that's because it is so much more.
Stunning environments and detailed characters; Superb voice acting by leads; Sharp gameplay; Brilliant storytelling
Main campaign a bit short