The Injustice universe is one where normal conventions are upended. Superman is an imprisoned tyrant, Batman is at odds with the Justice League and superheroes kill one another. It's also a place that levels the playing the playing field, where characters like Harley Quinn rise from the rank of sidekick to take down overpowered super villains like Brainiac.
As such, Injustice 2 is a fighting game that asks: What if? Which is one of the reasons why we enjoyed it so such.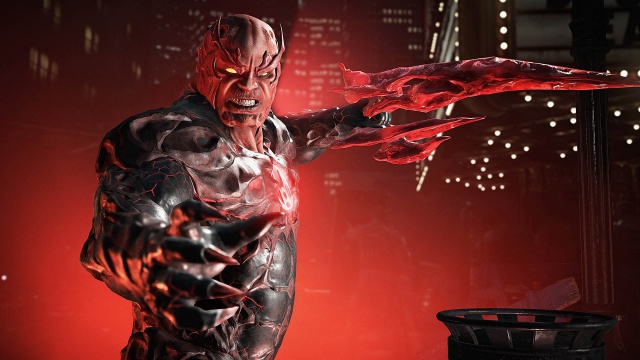 Shattered universe
From the outset, Injustice 2's story mode throws you right into the mix, as Batman and Robin (Damian Wayne in this case) head to Arkham Asylum to confront Superman. Following this scene, which sees the Dark Knight part ways with his Boy Wonder, gamers are thrust a few years forward and into the midst of the numerous conflicts within the Injustice 2 universe.
It's not difficult to get your bearings, but unless you played the Gods Among Us original game, you may be a tad lost as to the lore of this title. As such, developer NetherRealm may try to do a better job of orienting gamers that aren't well versed with DC.
Nevertheless, the story mode is engaging, with cinematic scenes that would do a big budget animated film justice. For gamers that are on the lookout for an immersive story, Injustice 2 delivers, with the motivations for various characters given as much attention as the gameplay.
If we were to critique it, however, it would be that the game is too short, taking a little over three hours to complete.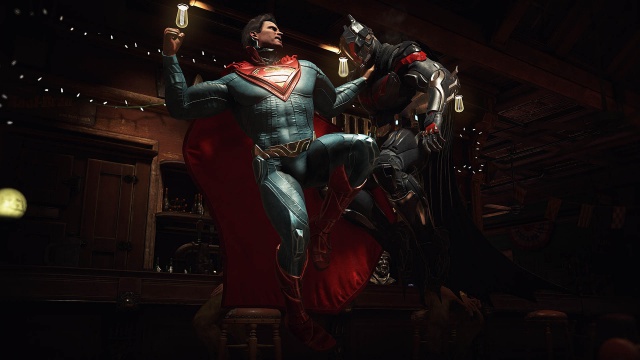 Mixed martial arts
While DC lore and additional content are a big part of the Injustice 2 experience, at its core it's a fighting game, and a solid one at that. The fighting mechanics are quite similar to Mortal Kombat X, with NetherRealm having helmed that game too. As with that title, keeping a steady flow of momentum in fights is key, as you try to string together as many combos possible and ensure your opponent cannot counter.
Speaking of the counters and defensive moves, they're a bit harder to pull off than we anticipated. It may be the fact that controller's analog stick (PS4) doesn't quite relay the difference between a simple backwards and diagonal backwards move. Consequently, the counter moves or ranged attacks we tried to pull off, didn't work as regularly as wanted. It's a small niggle, but can become quite frustrating when you're taking on a level 20+ Superman while you're still at level 12 with Batman.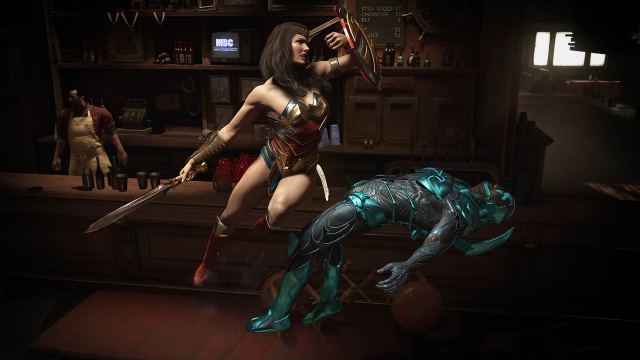 Treasure troves
As we've seen in the numerous trailers from NetherRealm, there's a ton of loot to earn. To that end, unique gear customised to specific characters, can be earned by completing the story mode or taking on the Multiverse challenge.
The latter builds into DC lore, with several different iterations of Earth existing with their own crises that need addressing. The result is the ability to take on alternate versions of the entire DC roster, earning different levels of loot (in the form of Mother Boxes) in the process.
The gear system truly comes into play for the online multiplayer mode of Injustice 2. It's here where gamers must give careful consideration to the types of gear they choose to use, worrying more about the right combination, as opposed to how it looks. To that end, if gear is used correctly, a lower level character can hold their own against a much stronger opponent.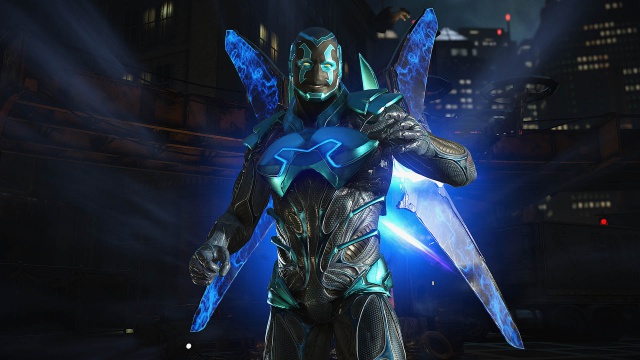 Final verdict
There is plenty to enjoy about Injustice 2. At its core as a fighting title, it ticks all the boxes, but also adds an extensive DC lore to it, immersing gamers even further. The story mode too is engaging, if a little too short in our books. Add to that a ton of loot to earn across the board, and Injustice 2 should appeal highly to fans of the comic books and the characters within them.
If there is one element lacking for this game, it's that dynamism in terms of the types of fighting styles, or indeed fighting modes, are a little limited. Luckily, there is DLC on the way in the form of new characters (Red Hood, Wonder Woman Multiverse), which should help keep gamer interest.
Short but engaging story mode; Beautiful environments and character gear; Rich DC lore explored
Fighting gameplay needs some fine tuning; Multiplayer not for everyone