The TONE Free UVnano FN6 is a pair of easy-to-use true wireless earbuds from LG. While there are now a multitude of these types on the market, LG's FN6 provides an overall hassle-free and dependable experience, with a couple of extras thrown in for good measure.
Case and app
When opening the small plastic case they come in, you're greeted with a blue UV shine behind the earbuds – quite a nice Star Trek-like touch. This is, of course, the UV lights referred to in the 'UVnano' part of the FN6's full name, which according to LG kills 99.9% of bacteria on your buds while charging. Well, at least on the speaker mesh if you're getting technical.
I'm not sure how big this earbud bacterial build problem is, but LG's offering is compelling if superior ear hygiene is your thing. It's also one that costs R1 000 extra, which you can happily save if you go for the LG TONE Free FN4 instead, without the UV case.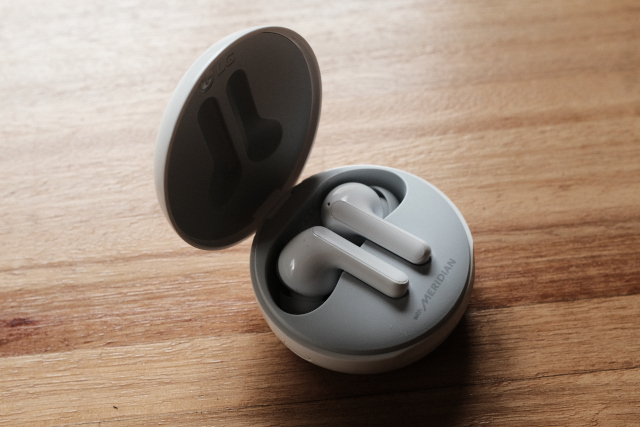 Pairing is dead-easy and I did not experience any trouble when connecting to devices these were paired with afterwards. And while you can use the FN6 without the LG Tone Free app, it certainly enhances the experience quite drastically.
For example, a big thumbs-up should go to LG for the Find my Earphones option on there. If you've used these true wireless earbuds you know that they can be misplaced easier than South African procurement funds for Covid PPE. By clicking Find my Earphones on the app it sends out beeping noises from your buds if they are within Bluetooth range. It's massively helpful and a big reason why the LG FN6's useability scores so highly.
The earbuds also update through the app and did so quite frequently in my time with them. It would have been great if LG said what each update did, even if just noting it fixed minor bugs.
Certainly the biggest benefit of the app is the equalizer settings, which adapts the sound to your needs. With four pre-sets to choose from (Immersive, Bass Boost, Natural, Treble Boost) and two custom settings to which you can save your own sound profiles, this is a big benefit for any listener. In a sense it's good that LG does provide these pre-sets, seeing that the FN6 earbuds are perhaps not the best choice for the pure audiophile.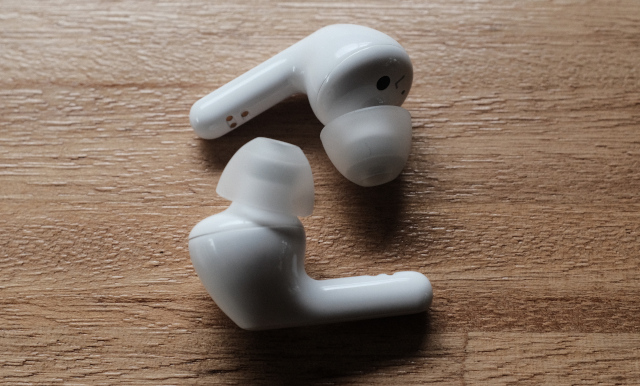 Sound Quality
Even though sound quality is managed by UK sound connoisseurs Meridian, the LG FN6's sound can be perceived as a tad flat, not quite providing the space needed between bass mid-tones and treble. It's far from being bad, but I've heard better from other options.
What counts in the FN6's favour is that the buds seal off the ear canal quite well, which goes a long way to block some of the ambient sound coming from the outside environment. If you don't want that to happen – perhaps you are going for a walk and need to hear the traffic around you – select the ambient sound option on the app or long-press the buds on the side. This activates external mics on the earbuds, and although sound quality diminishes, you can better interact with your environment, even picking up people talking to you.
As with many of its contemporaries, you also have touch control on the buds, and much like them it's pretty much hit and miss here too. With the LG FN6, you can stop music, skip to the next track, adjust volume and turn on the ambient sound, by tapping the sides for an exact amount. Personally, my hit rate in getting this right remained low, except with long-pressing to activate the ambient sound setting.
Finally, battery life on the FN6 is decent, with six hours of music, and a 10 minute quick charge to get one hour more if you are in a squeeze. The case can charge your buds twice before it needs to be plugged in.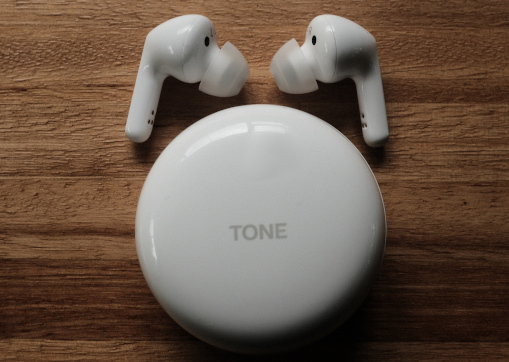 Final Thoughts
LG's TONE Free UVnano FN6 Wireless Earbuds are a pleasure to use, and I gravitate towards them even though there are a number of other test models currently lying around.
The FN6 earbuds connect each time across many devices, call quality is good, they fit comfortably, and provide the option to adjust audio output according to musical needs. If you are an audiophile, then the FN6 might not be for you since they simply did not have the spatial quality required, while the touch music control on the buds' side is more miss than hit.
If you are thinking of getting these earbuds from LG, my suggestion would be to instead go for the LG TONE Free FN4, with these retailing for a R1k less without the UV case.
Comfortable and dependable, decent extras via app such as Find my Earbuds and Musical equalizers, UV case kills bacteria
UV Case is R1k extra, touch controls not dependable, audio quality not the best