FULL DISCLOSURE: The TaoTronics SoundLiberty 92 earbuds were provided by Syntech Distribution as a seeding unit and were not returned.
Chinese brand TaoTronics has a number of devices to its name but have not quite made a name for themselves in South Africa. That said, if you are in the market for true wireless earbuds, the TaoTronics SoundLiberty 92 goes for a rather decent R650.
It's fair to say there are better earphones when it comes to sound and functionality, however, at that price the TaoTronics does not fare badly at all.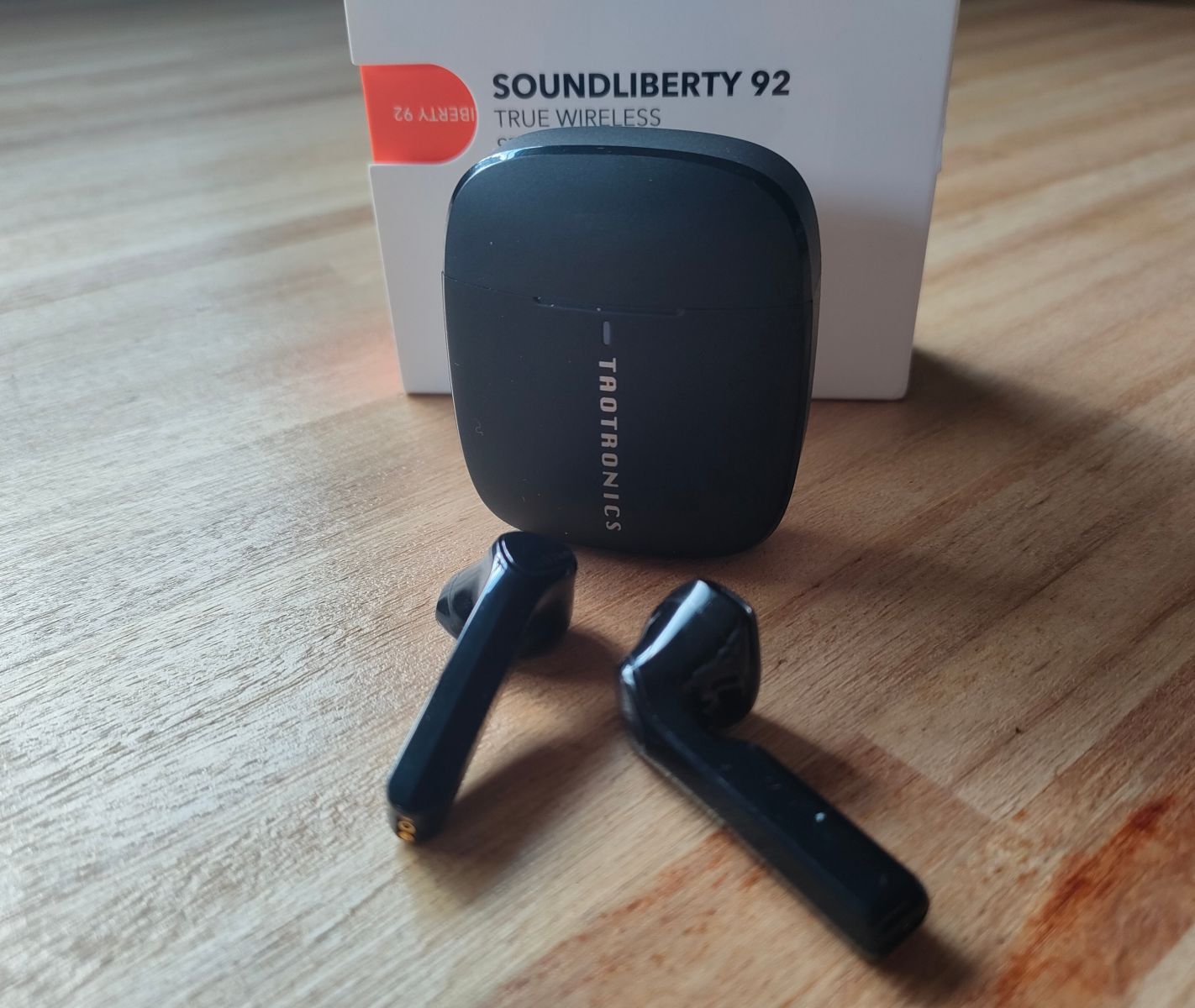 A fit that stays in
Much like the 1More Comfobuds, these earbuds have a semi in-ear design, which means they are not made to fit the ear canal, rather hanging off the ear on the side. As much as I thought they would not stay put, they did, although the TaoTronics are slightly larger than the Comfobuds and perhaps ultimately not as comfortable or as sleek.
Starting off, pairing is quick and easy, while these will actually start connecting to your device as soon as the case's lid is opened and not when you take them out of the case. With 5½ hours of battery life, the TaoTronics does not quite get you through a working day, but for its price this is acceptable. The company notes that if you put them back in the case for a five-minute charge you have another hour of playtime, but it's more like 30 minutes at best. The 420 mAh charging case looks small and neat, charge via USB Type-C (a cable is included) and provides an additional 25 hours of playtime.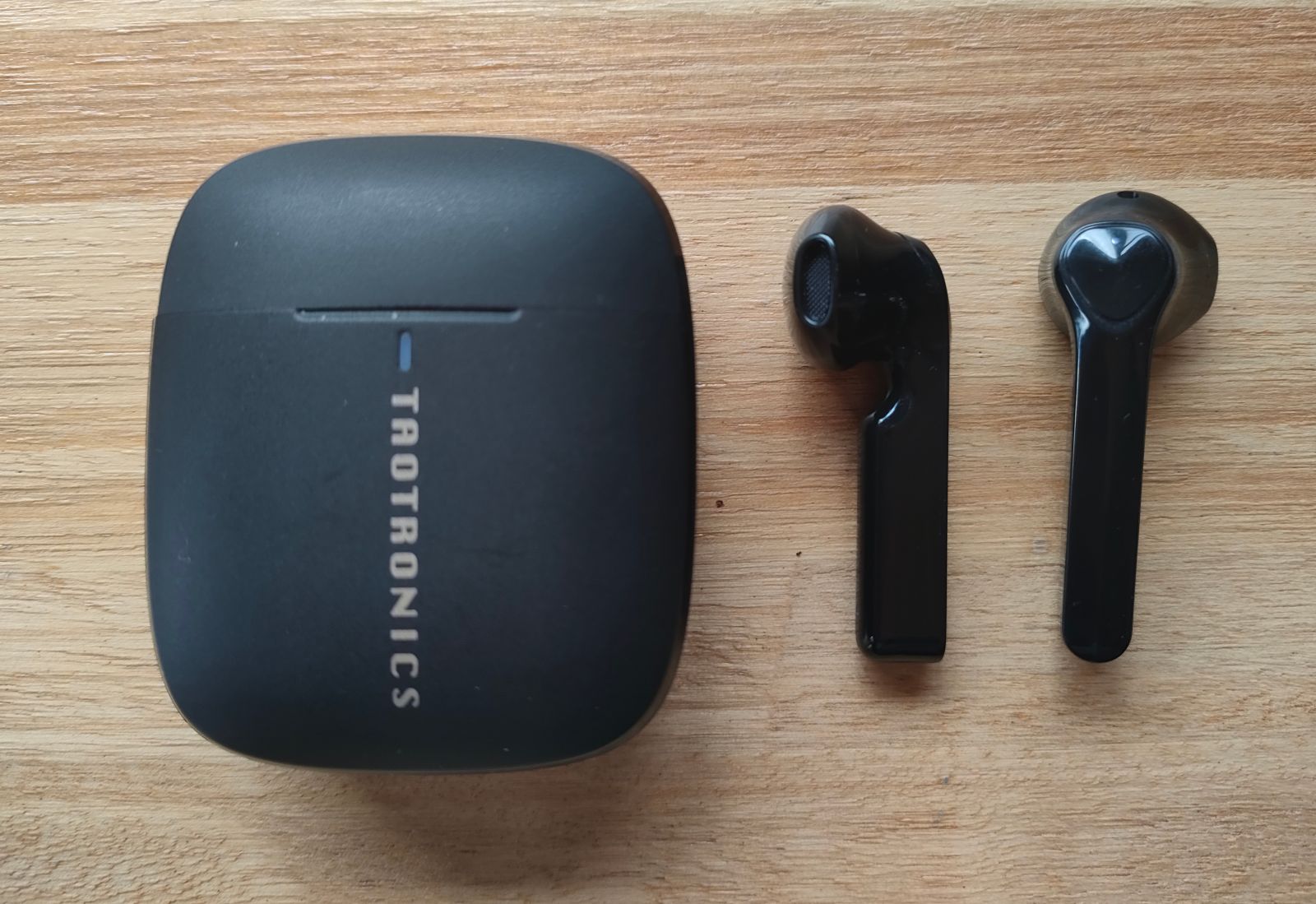 It's in the touch
A number of earbuds offer touch control and the TaoTronics do the same. However, what I enjoyed on these is your limited area of touch, seeing that the shape of the earbuds makes it easy to find the spot to control volume, skip tracks or answer calls. Touch control works well in most cases, although there is a slight delay between, for example, pausing your music and this happening, while the call answering also didn't always work.
If you were concerned about using these in the gym, the buds will remain in your ears even when bending forward or sideways. What's more, they are also a decent IPX8 water resistant certified, which means sweat or a splash of the water bottle won't hurt them.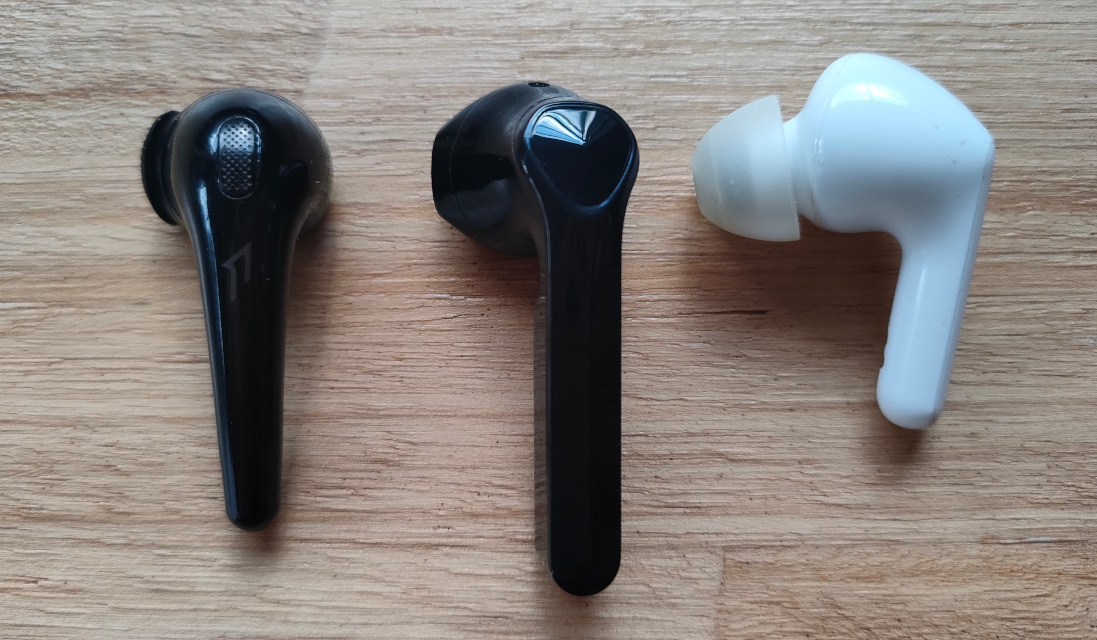 Size comparison between 1More ComfoBuds, TaoTronics SoundLiberty 92 and the LG TONE Free UVnano FN6.
And sound?
Seeing that the TaoTronics are entry-level earbuds, the sound quality does not have the spatial dynamics or tonal range as found on higher end units, with especially bass lacking on certain songs. But the sound is actually better than I expected from this price class, and there are a number of Chinese brands that do a lot worse.
Its price also means there are no further mod-cons such as automatic in-ear detection, proximity sensors, ambient sound detection, or firmware updates and control adjustment via an app.
In many cases those are not truly critical, and at R680, the TaoTronics SoundLiberty 92 earbuds do not break the bank. For its price it makes for a decent offer that might even surprise you. It can be found in various shops online.
Good prices that offers decent value, decent touch control
Sound quality comes across as flat, pretty basic offering although expected at price point