It seems like wherever you turn, curved displays are on the up. From flagship smartphones to Ultra HD televisions, everyone is embracing the bend. So too has Samsung, and up until now I've remained on the fence as far as curved displays appeal. That was until the S34E790C WQHD display sporting Curved Monitor from Samsung crossed my path. Having used it for work and play alike, the curve makes a far greater degree of sense.

Grading on a Curve
Haven taken the box knife to the Samsung's packaging, you're pleasantly greeted by a monitor that's ready to go, with absolutely no assembly required. A thorough inspection of the monitor reveals a sleekly styled device that keeps things simple. The 34" display itself is sharp and bright, thanks to its WQHD feature, which integrates 2.5x the number of pixels (3440x1440) compared to full HD according to the South Korean manufacturer. The curvature itself is noticeable but never distracting, and ensures that viewing angles still ensure images remain optimal. Added too is -2o to 20o of vertical tilt to orientate the screen into prime position.
In terms of use, this Curved Monitor is ideally suited for media viewing or gaming. The curves keep the on-screen action tight, particularly if you ply your gaming trade on First Person Shooters like COD: Advanced Warfare. When it comes office life however, it makes slightly less sense. The curved screen can leave content on the sides of the screen a little distorted. In this regard, Samsung's smaller 27" offering may prove better suited to the demands of document creation and graphic design.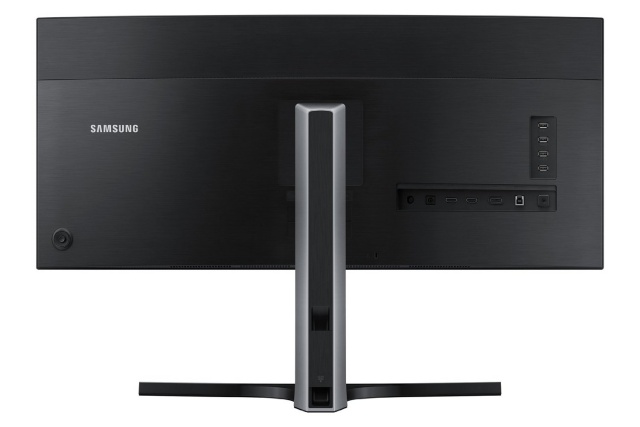 Got you covered
When it comes to connections, Samsung's got you covered. On it's faux-brushed aluminium back, you'll find four USB 3.0 ports, as well as two HDMI and one Display Port. Samsung has also packed in a pair of seven watt speakers. On the whole, they get the job done, with a slightly echoey sound being produced when the volume's turned up. If you're in the market for a high end monitor, the S34E790C should be near the top of your list, provided you can handle the R21 000 price tag.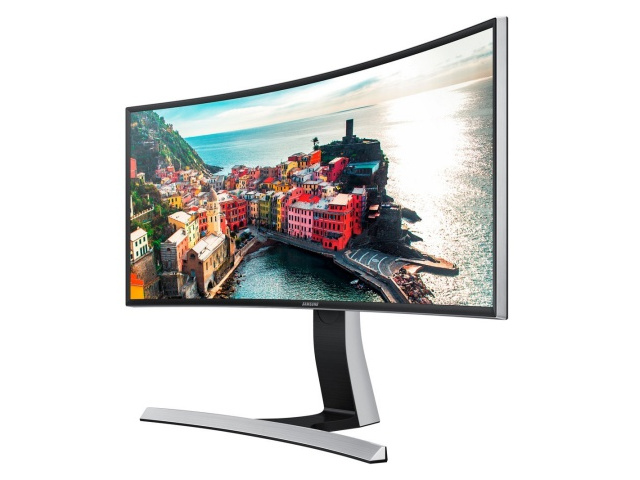 Beautifully constructed; Superb image quality regardless of viewing angle; Great for gaming
Very pricey; Size not ideal for office/work use