Of late, my experience with Acer's notebooks has primarily been with their Switch and E offerings. The Aspire S 13, however, is a level up on those entry-level devices and serves as the Taiwanese manufacturer's jack of all trades notebook. It also carries a R16 000 price tag, suitably fitting its more premium design (part metal) and feel.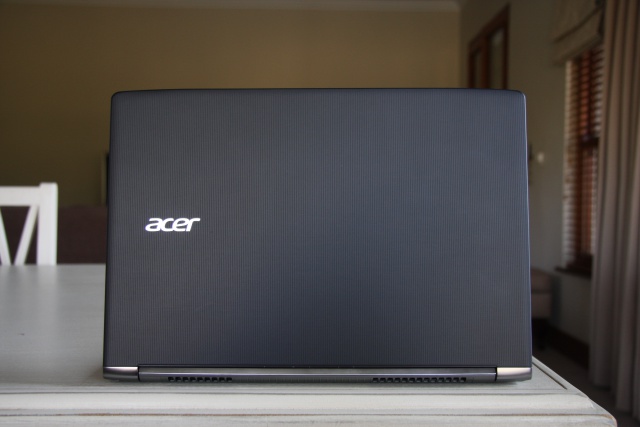 Premium feel
Before delving into the S 13's specs, it's worth touching on its design. Certainly one of the better looking devices that Acer has produced (the S7 still takes the cake), it features a pleasant combination of plastic and metal. The former is used for the outer case of the notebook, with the top portion used to house the display, sporting deep ridges to add a degree of tactileness to the touch. It does have the slightest of drawbacks, however, as dust finds its way into the ridges of the cover.
One of its best design features is the hinge connecting the keyboard and display. Made from metal and given a nice shine, it features the word ASPIRE, etched in centrally, which can be viewed by the user when the notebook is closed or open.
The portion of the device in which the keyboard and trackpad are fitted is equally well designed. Featuring an aluminium construction, it too is pleasant to the touch and easily gives the S 13 an upgrade in the quality stakes compared to plastic offerings out there. Constant wipe downs aside, the S 13 is an altogether handsome device.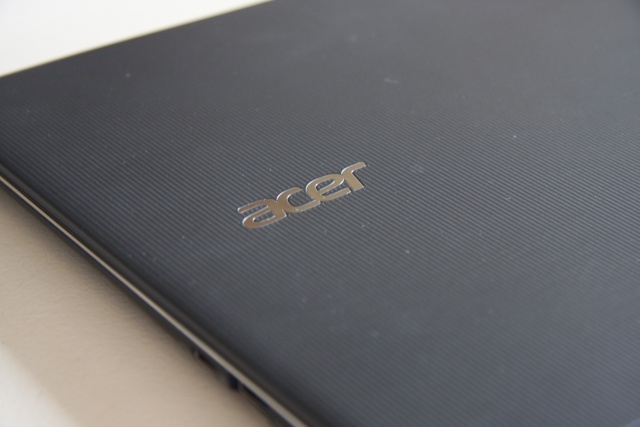 Rock solid
Now for the specifications. On that front, Acer has done a decent job on the S 13, integrating a number of solid components to deliver an equally solid notebook. Powering it, is a dual-core Intel Core i5 processor, which clocks at a modest 2.30 GHz. Added to this is 8 GB of DDR3 memory, as well as 256 GB of Solid State storage and an Intel HD Graphics 520 card to take care of the rest.
This combination delivers good all round performance, with a notebook that's quick to boot, and great at multitasking with a number of Windows 10 applications. Accompanying this, is a speedy typing experience, with the chiclet one on offer providing responsive feedback. The trackpad, however, was slightly less pleasing to use and behaved a little erratically when trying to scroll.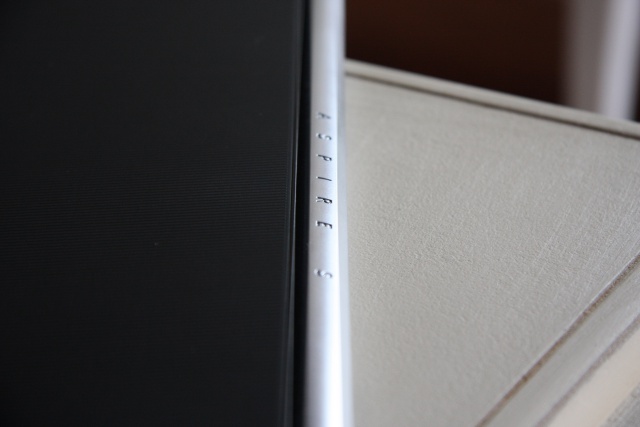 On the display front, the 13.3" Full HD (1920x1080) screen on offer is superb. Bright and crisp, it produces enough detail if trawling through documents or spreadsheets for work, as well as watching videos and movies. Furthermore, it retains a good deal of clarity from a number of viewing angles.
Other specifications of the S 13 are also noting, with the number of ports on offer, more than plentiful for any Windows 10 user. To that end, it serves up two USB 3.0 and three standard USB slots, along with a fully sized HDMI port and a single Type-C (USB 3.1) connection thrown in for those in need of faster charging.
One other area where the S 13 excels is battery life. The 4030 mAh Li-Polymer cell it touts is said to yield 11 hours of battery life from Acer. In my usage, it did not quite make the 11 hour mark, falling two hours short, but for those users who remain fixed to their notebook throughout the day, it should manage 08:00 to 17:00 just fine.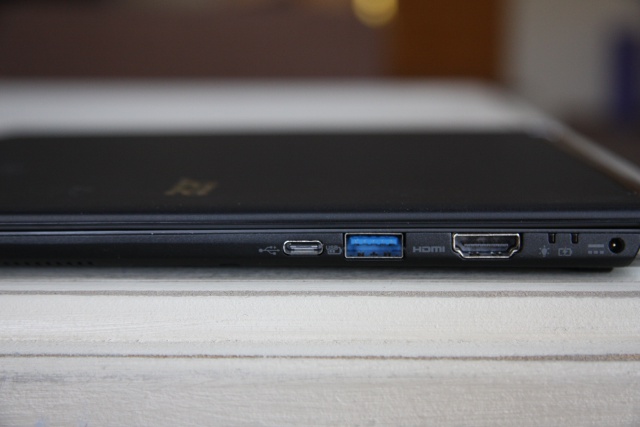 Final verdict
The Aspire S 13 is recommended to retail for R16 000. At that price, you're paying not simply for design, but also a notebook that's relatively powerful. Compared to other mid-range notebooks, the S 13 is certainly no slouch, and for users aiming to use both inside and outside the office, it gets the job done.
With most other mid-range notebooks priced around the same bracket, the S 13 ensures that its users are never touting an underpowered device. Added to this, is the fact that it looks a bit more interesting than other notebooks that cost about the same, which certainly gives the Aspire S 13 a foot up on the competition. If you're looking for something that will stand you in good stead, the S 13 is worthwhile checking out.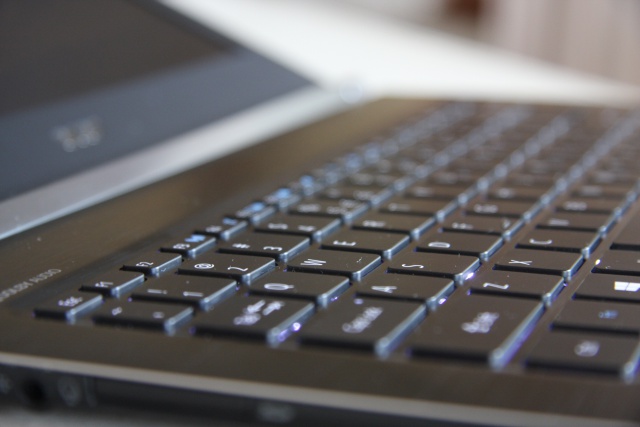 Well constructed; Premium feeling metal elements; Great Battery Life
Finicky trackpad; Cover attracts dust