Start your engines with the new Asus Lamborghini VX6 netbook, a high-end device which combines performance with a compact netbook form factor. Some of the best Asus devices have sported the iconic logo in the past, but can the compact VX6 compare? We find out.
Performance
Not just Lamborghini in name but also Lamborghini in nature, the VX6 is in a league of its own when it comes to performance from a netbook. With a dual-core Intel Atom D525 CPU @ 1.8 GHz plus 4 GB of DDR3 RAM and even a 512 MB Nvidia Ion 2 graphics solution, it quickly secured our record for fastest netbook yet.
During benchmarking testing the netbook scored a 3DMark06 score of 2684, compare that to the 101 of the Samsung N230 netbook (which is a mid-range netbook) and it's clear that the VX6, just like its real life Lamborghini counterparts, leaves the competition in the dust. The device even scored better than a couple of fully fledged notebooks.
These statistics were mirrored in the device's performance, during usage we never encountered any sort of lag, with the Ion GPU making short work of even HD movies. You'll be hard pressed to find any issues during general and even high capacity usage, with the VX6 running multiple programs with ease. It still isn't a gaming system by any means, but Asus is sure coming close.
The netbook is also equipped with high quality Bang & Olufsen speakers providing good quality audio playback, something you don't often see included in netbooks. It also ships with a copy of the Windows 7 Home Premium OS.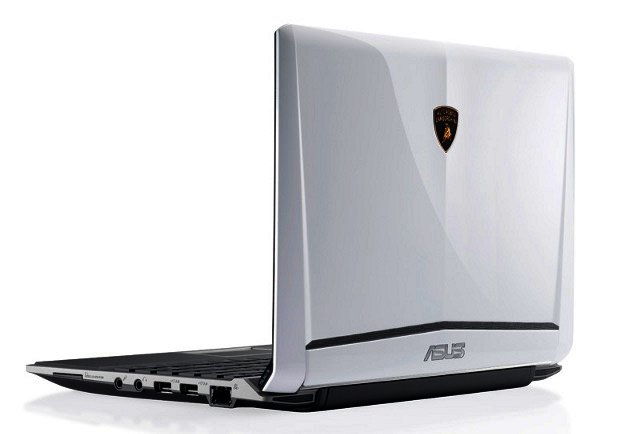 Design
As far as styling is concerned Asus and Lamborghini did a great job to make the VX6 just as attractive as its automobile counterparts. Co-designed by Lamborghini itself and inspired by the monstrous Murcielago LP640 Roadster, the netbook features a compact yet sleek design that is very pleasing to the eye as well as extremely comfortable to use. With sleek lines and a glossy exterior available in black or white and adorned with a beautiful Lamborghini badge, this device comes out on top as far as aesthetics are concerned.
The LP640 isn't the most fingerprint resistive netbook we've come across though, leaving visible smudges on the base and touchpad. As long as you aren't eating KFC while using it this shouldn't be too much of an issue though (incidentally, we do not recommend greasy chicken mixing with any computer). Otherwise the hinges on the device felt firm and worked well and while not super rugged, the device felt solid and sturdy enough for use by the frequent traveller.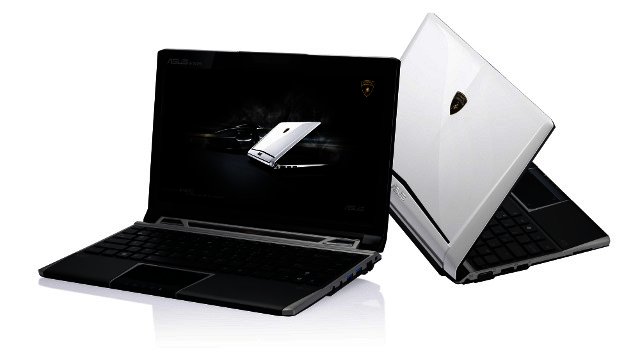 Usability
Asus adorned the VX60 with an excellent chiclet-style keyboard with slightly separated keys making for a very comfortable typing experience. The touchpad features an attractive design slightly different from your normal square layout touchpads. A silver border distinguishes it from the rest of the device and it supports multi-touch via Synaptics 7.2. The touchpad can also be easily turned off and on by simultaneously pressing the function and F9 keys. We have to once again note though that the touchpad becomes sticky after prolonged use, with fingerprint smudges visible everywhere.
Display
The VX6 features a 12.1" LCD display with a native resolution of 1366 x 768 pixels and supports full HD playback (1080p). The display didn't fare too well in the glare department, so don't expect to use it in direct sunlight. Other than that the display performed adequately, delivering a bright and colour-rich display experience.
Ports and Connectivity
No optical drive is present on the VX6, but this is a common feature of netbooks and leaves ample space for additional ports. These include a VGA, USB 2.0 and SD card reader on the left-hand side of the device with the right-hand side featuring some crazy connections in the form of two USB 3.0 ports for super fast data transfer. Surprisingly enough an HDMI port also makes an appearance, allowing for a range of new devices to be connected. A standard network port and two 3.5 mm audio jacks (one for headphones and the other for a mic) also sees service on the device.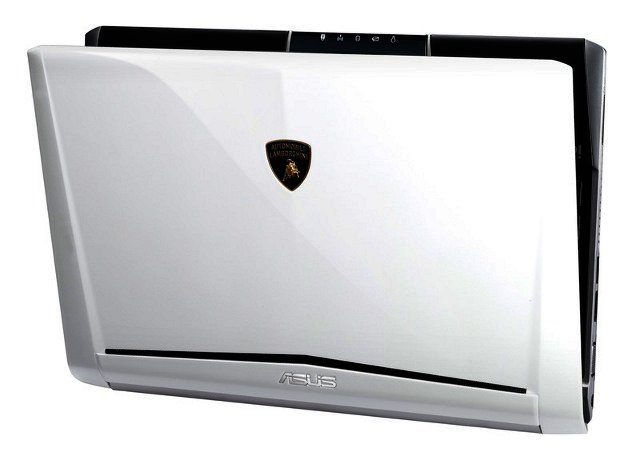 Battery
The VX6 is armed with a 5200 mAh battery which Asus claims can deliver up to six hours of battery life. In testing however the netbook was spent after a tad less than five hours, still a decent battery life for this compact device.
When gaming or even watching YouTube videos the device switches from onboard GPU processing to utilise the Nvidia ION GPU though, which greatly affects the battery life. For that reason, don't expect to get much more than an hour and a half when gaming on the device. For all other purposes however the battery life impressed.
Conclusion
The Asus Lamborghini VX6 proves that netbooks may yet have a very bright future ahead of them. The device is encased in a stylish design and sports performance which can challenge a lot of full-sized notebooks head on. The VX6 even plays an audio clip of a revving Murcielago when it's turned, adding a nice novelty feature to the branded device. It retails for a recommended R6999.
Amazing performance, very comfortable to use and sporting an aesthetically pleasing Lamborghini design.
The VX6 is a bit on the pricey side, although the quality is definitely worth it.