When it comes to the world of tech, each manufacturer undoubtedly has their own niche. For South Korean device maker LG, it has always been in the flagship end of the spectrum, with the LG G3 (review) and G Flex2 (review) combining an impressive array of specs to woo over users in recent months. One arena that LG has perhaps struggled to distinguish itself however is the mid-range market. To that end, the new G Pad 8.0 was debuted, hoping to serve as the company's jack of all trades tablet offering.
Middling the middle
A tad older than the 8" tablets we've reviewed of late, the G Pad 8.0 is an odd device to pin down. The reason being that LG has not truly gone all out in the specs stakes, instead opting to keep things plumb average for the G Pad 8.0. Is that good enough though, as the mid-range tablet market is easily one of the most competitive in the tech industry?
I'll leave that conclusion for a little later, so let's first run through what the G Pad 8.0 has on offer. The first is an 8" IPS LCD capacitive touch display (800x1280), which touts a middling 189 ppi pixel density. That being said, the screen is still quite bright and crisp, the only problem is that a little detail (app icons and websites not optimised for mobile) sometimes appear distorted. When you weigh up the G Pad 8.0's screen quality against that of the Galaxy Tab Active (review) or Sero 8 Pro (review), you feel short changed.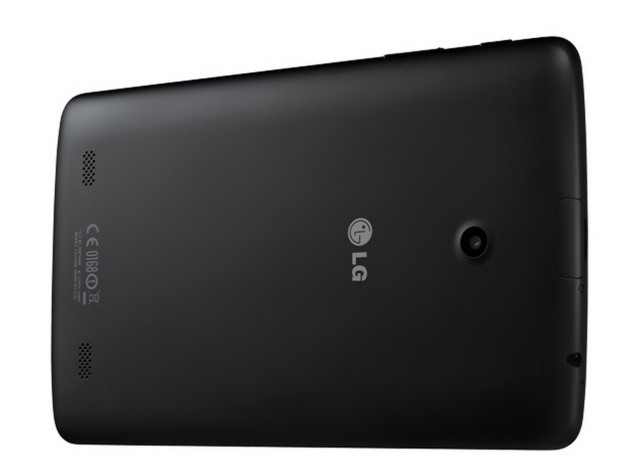 Handling all the basics
The same too can be said of its internal components, most of which are on par with other mid-range 8" tablets, but in benchmarking yields slightly lower scores than expected. On AnTuTu for example, the G Pad 8.0 records a 15 407, which is lower than both of the tablets mentioned above.
So what's it packing? A quad-core Qualcomm Snapdragon 400 processor for one, which clocks in at 1.2 GHz. Also keeping things ticking over is 1 GB of RAM, which is to be expected in the lower-end of the mid-range scale. Sticking with memory, the G Pad 8.0 houses 16 GB of onboard storage, with a microSD slot available for up to 64 GB.
To be fair, the G Pad 8.0 still performed solidly, handling all the multitasking demands I asked of it. Switching between Evernote, Google Drive and Chrome was easily taken care of. As was media viewing, with YouTube videos looking as sharp as expected from a 800x1280 screen.
A photography tool the G Pad 8.0 is not, which produces grainy images with its 5 MP rear camera. Well lit conditions do help alleviate this issue to some regard, but shooting indoors is ill-advised. Up front is a 1.2 MP one, which again takes care of the basics, but will not make light up anyone's Instagram account with awesome selfies. As far as battery performance goes, you'll get a solid day's use out of the G Pad 8.0's 4200 mAh unit. If you're using it exclusively for video playback, expect to get a little shy of four hours worth of play from the G Pad 8.0 (about market standard).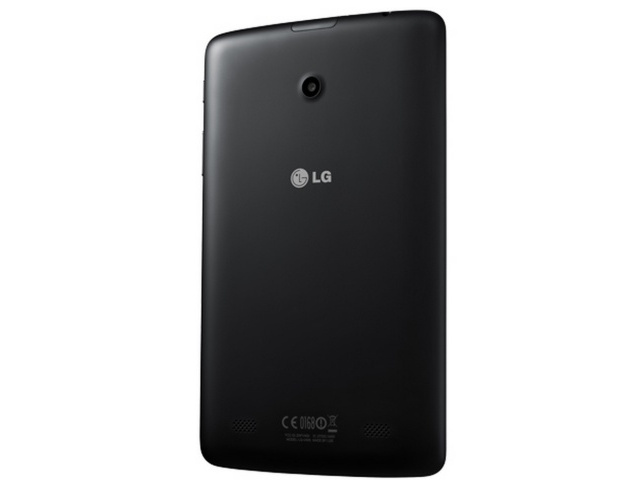 Final verdict
All in all, the G Pad 8.0 does not do much to distinguish itself from the competition, but instead offers all the basics you'd expect from a 8" mid-range offering. As such, I can't really find fault with the G Pad 8.0, except to say that it is a tad boring and may lose out to other better specced tablets like the Hisense Sero 8 Pro for example. If the Hisense does not appeal to your sensibilities, and you're looking for a tablet in the lower end of the mid-range market, the G Pad 8.0 will not let you down.
To call the G Pad 8.0 mediocre would be a little harsh, and given its R3 000 price tag, it's a solid all round performer.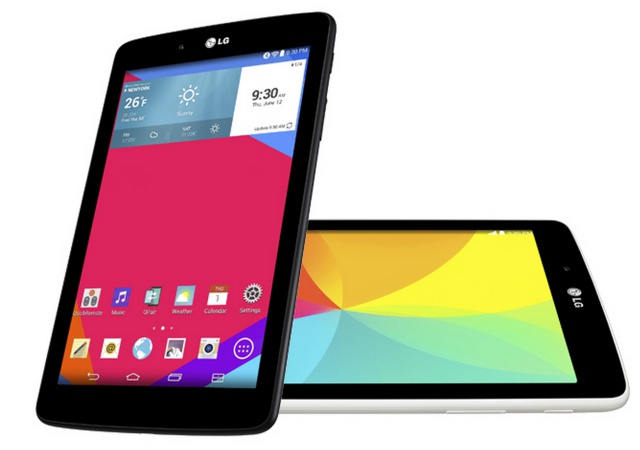 Solidly built; Good battery life; Bright screen
No truly standout feature