Since its inception back in 1996 Sony's VAIO notebook range has become one of the most well-known names in the market. These devices usually exude Sony's reputation for high quality design, and aims to integrate audio and video enjoyment into your computing experience.
Usually considered one of the most recognisable (and expensive) brands next only to Apple's Mac line, the VAIO range has this year undergone a vibrant refresh in the form of the VAIO CB series. These powerful devices offers impressive performance, while also sporting some unique paint jobs.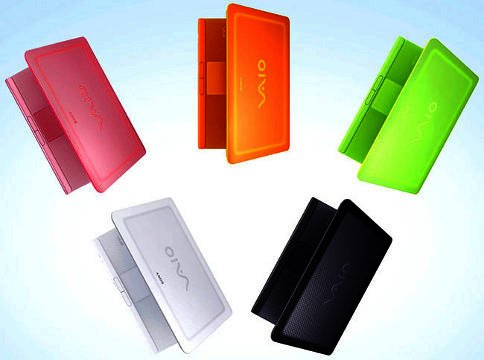 Design

The first thing one notices when spying the new range is its eccentric and attention grabbing colour schemes, with vibrant green, orange and pink designs ensuring no one will miss your notebook in a crowd. Our review model was bathed in a neon slime green paint job which may be more at home in your virtual Need for Speed Underground garage than anywhere else. The notebook even sports "rare light emitting material" on the top panel and palm rest which allows it to emit a bit of sheen.

Luckily Sony hasn't gone completely mad with the colour schemes, with the VAIO CB series also available in a more conservative white or black guise. The loud colour schemes will definitely appeal to certain users however, and if you're one of these you'll immediately fall in love with the bright colours.

Apart from the colours, the CB15 sported a highly appealing overall design. The notebook is made of high quality plastic and felt very sturdy, weighing in at a manageable 2.75 kg.

One of the things which impressed us the most on the VAIO CB15 was its overall comfortability, with a chiclet-style backlit keyboard providing more than enough room for your fingers to move around without constantly overlapping onto other keys. A full keyboard with numpad is offered, and its sensitivity and roominess made every keystroke feel like a joy instead of a headache.

The multi-touch enabled touchpad is also positioned in such a way as to not be constantly in your way whilst typing. During testing we used a wireless mouse with the device at times, and usually this requires you to disable the touchpad lest your hands constantly nudge the mouse pointer around. On the CB15 we were able to type and navigate with both the mouse and touchpad simultaneously.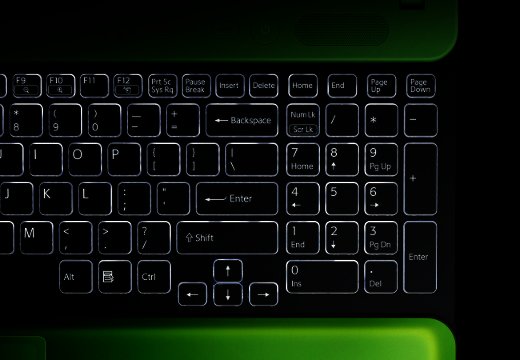 Performance
The notebook is quite a powerful beast as well, and makes for a very capable desktop replacement if you're in the market for one. The CB15 sports a second generation Intel Sandy Bridge Core i5 processor clocked at 2.3 GHz, 4 GB of DDR3 SDRAM, a 500 GB HDD and DVD reader/writer combo.
While these are impressive processing specs for a notebook, the VAIO's most telling feature is in its GPUs. Instead of being equipped with either a small onboard or large, battery sucking graphics card, the CB15 throws logic to the curb and adds both, much like the
Sony VGN-Z56
. This dual GPU configuration sees the notebook sporting a discrete Intel HD 3000 graphics option alongside a considerably more powerful AMD Radeon HD 6630M GPU with 1 GB of video memory.
The device automatically switches between these two GPU options when it detects a higher graphics load, and at times a pop-up box will prompt you to specify which GPU a certain program should use. Whilst browsing for example, the notebook utilised the discrete Intel option, but when we ran 3DMark06 it switched to the Radeon to deal with the added stresses. This solution worked really well, and can make a world of difference if you aren't plugged in.
We tested the system's performance by running the 3DMark06 benchmarking software, with the CB15 scoring an impressive 6460 points. Compare this to the
Asus N43SL
, another Sandy Bridge notebook (but a Core i7), which scored 7721, and it's clear that the CB15 can hold its own against the big boys. The notebook also scored an average of 7.9 FPS (frames per second) in Heaven Benchmark 2.0 compared to the 4.2 of the recently tested
Acer Iconia
.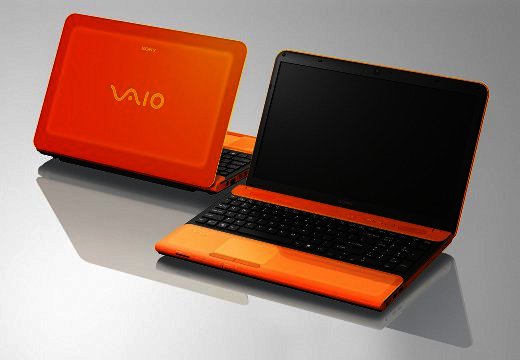 Features

The VAIO CB15 sports a 15.5" full HD display with a gorgeous native resolution of 1920 x 1080 pixels. The LED backlit display featured rich and bright colours, and overall delivered a very pleasant visual experience. A built-in ambient light sensor also helps detect the optimal brightness settings for the display based on the amount of light in the room, but this can also be adjusted manually.

In general the automatic brightness settings worked well, but once or twice we had to adjust it for optimal comfort. Luckily this as easy as holding the 'function' key and pressing either F4 or F5, so it's no hassle.

As far as connectivity is concerned the machine offers all the options you'd expect from a modern notebook, including three USB 2.0 ports, one speedy new USB 3.0 port and VGA, HDMI, Ethernet and headphone connections. An SD card slot is also offered and the device is equipped with Bluetooth and Wi-Fi 802.11n wireless connectivity options.

A 1.3 MP built-in webcam is also offered, and the device sports two reasonably throaty speakers sufficiently loud to allow you to enjoy a movie or some tunes, although they're hardly going to deliver booming audio. Battery life isn't the best, but reasonable clocking in at two and a half hours without any power saver options turned on, and whilst utilising web browsers and other software simultaneously.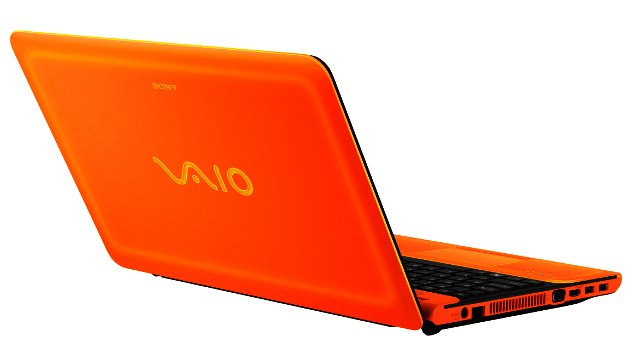 Conclusion

The Sony VAIO CB15 is an excellent all-around notebook workhorse, perfect for a mobile workstation or even replacing your desktop completely. The device is adequately powerful thanks to its Sandy Bridge technology and dual GPU options, and is overall one of the most comfortable notebooks we've ever had the pleasure of testing. The CB15 in all its various colour schemes is available for an RRP of R9999.
Dual GPU switching ensures you have the best processor for the job at hand.
Battery life could use some improvement.