Staying cool in summer is a priority and if this one is anything like last year's, a fan and an iced drink of some sort will be a necessity. Panasonic's Q-Fan F-25UGA bladeless fan offers a unique design and some smart innovation on the inside to deliver that much needed cold breeze.
The Japanese company, which made their return back to SA, notes the fan blows seven times more air out than it sucks in, with the air inlets at the back offering the initial pull, enhanced by the air vents at the front to optimise airflow. It certainly is unique and from a design perspective is far more appealing than a regular desk or floor fan.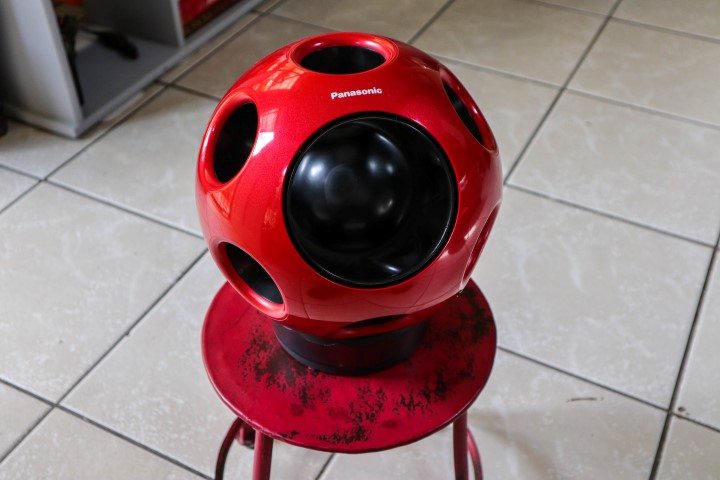 The fan is no bigger than a football and comes with a small stand that allows you to direct airflow basically 360°. It's a directional fan, so it doesn't automatically rotate, but it does offer what Panasonic calls the "1/f Yuragi" fluctuation, a breeze consisting of different strengths, which they claim makes you feel less tired after using the fan for an extended period of time. Finally, a timer allows the fan to turn off automatically after one or three hours.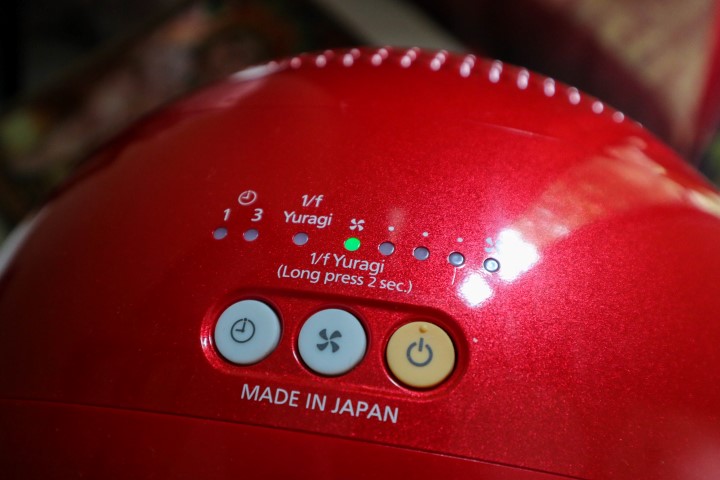 SA summers demand a strong kick from a fan to break its spell, and the Panasonic has five different speed intensity settings to choose from. On hot days I found that nothing less than the stronger no. four or five setting would do, providing a decent, robust airflow. It's unfortunately also louder than I expected from a bladeless fan on these settings – a bit of a pain at night in the bedroom (that and the slight glow emitted by the LED lights at back). Another bother is the rather large power adaptor, a two pin one that, due to the bulk added on directly after the connector, struggles to fit on a multiplug.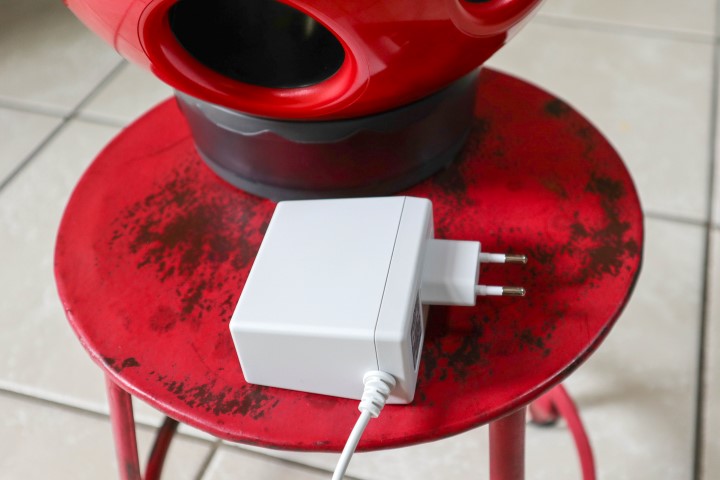 At R2 999 the Panasonic Q-Fan retails at the higher end of the market, pitching it towards those who are design conscious rather than budget. Apart from its style and "1/f Yuragi" fluctuation, it does, however, not offer more than other, far less pricier options.
It is available for purchase at Tafelberg Furnishers.
Nice design, bladeless
Expensive, does not rotate, quite loud on top settings