Samsung is well known for producing excellent TVs so it comes as little surprise that I would hold its monitors to an equally high standard.
But does the Samsung M5 32" smart monitor, pass muster? The monitor certainly looks the part, with razer thin bezels, a sleek, modern profile and I was happy to see, took minutes to set up. If you have used a Samsung TV then the interface will be very familiar; as would the remote, which is identical to those accompanying the company's TVs.
The good news is that as a monitor the device largely excels. While it offers a 1920x1080 resolution, the picture is crisp and clear, the image saturation is excellent and contrast is mostly very good. Even on dynamic mode though it offers a more neutral rendition of images, which is good news for graphic artists or those working in imaging programs.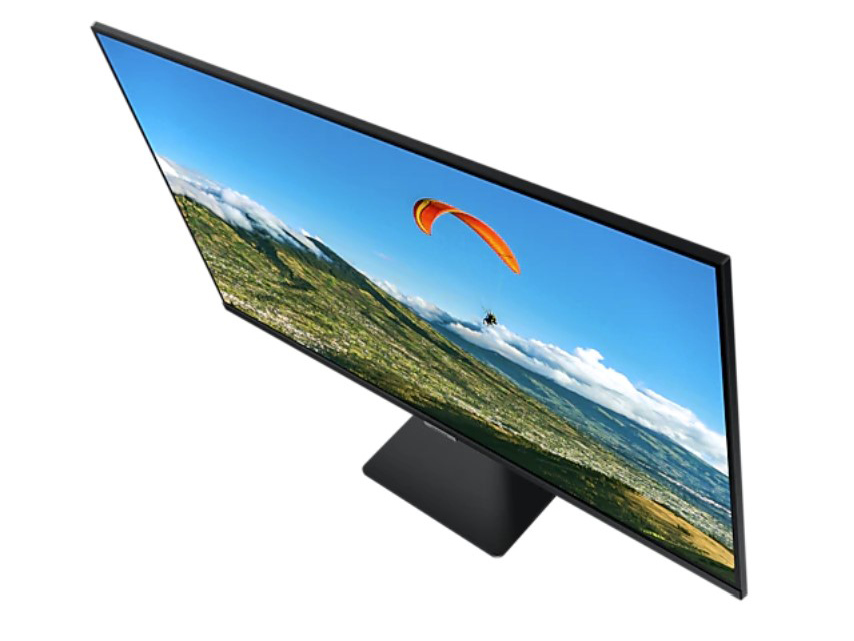 Picture clarity
The monitor, which has a matte finish, doesn't throw up unwanted reflections, which I appreciated, but I also found that it was looked better at night when it didn't have ambient shining on in than during the day, when it did. Then, it seemed to have a harder time rendering details in the shadows.
I do think the monitor would have been better served with a higher brightness level (it tops out at 250 cd/㎡), but, if you are doing productivity type work or browsing the internet, it is not a major strike against it and it is certainly bright enough.
However, if you are watching Netflix or doing more graphical intensive work, via Photoshop, where you tend to notice lost details in the shadows more acutely, that is when the monitor's shortcoming in that department become a bit more apparent.
Versatility too
That aside, the monitor is a pleasure to use in most other respects. That is particularly true if you are already in Samsung's ecosystem, as a Samsung smartphone works seamlessly with the monitor. And, with Samsung's wireless DeX onboard, you can basically create a basic office environment with just your smartphone and the monitor. Or use the integrated Tap View to instantly view photos or movies on your smartphone on the monitor instead.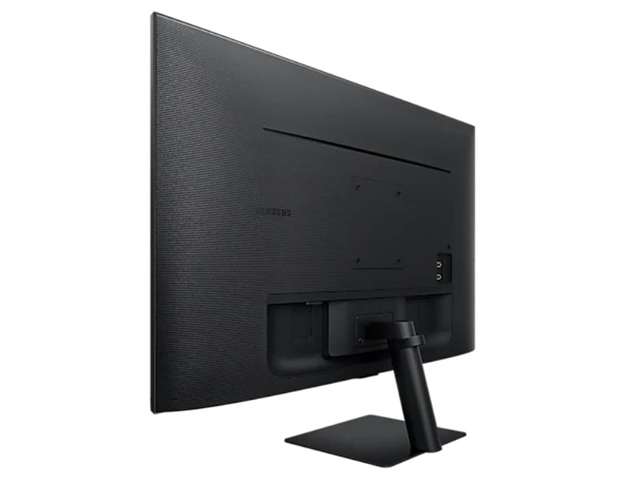 If and when you resort to using wires, switching to an HDMI connected notebook or console is a breeze, as the monitor intelligently detects when HDMI is in use and makes it easily switches to connected devices. Alternatively, if you want to use the monitor on its own, connected to your WiFi connection, that is just as easy. Standard pre-installed apps include Netflix, Amzon Prime, YouTube and Apple TV and of course you can download and install other apps from the app store, such as Showmax, DSTV, Spotify and Disney+ along with a variety of apps once you sign in to the app store with your Samsung account.
So, there is a variety of ways the monitor can be used, making it particularly versatile for both work and entertainment. Speaking of which, the monitor also caters to gamers, with a dedicated game mode, that switches the view to a wider screen format.
And, if you are working on it extensively for long periods, you can opt for an eye-saver mode in low, medium or high, which makes the screen easier on the eyes for extended viewing.
One thing we did notice is that when connecting our notebook to the monitor and running a dual-screen system,the increase in our productivity was significant. There is just no comparison between working on one screen and having a larger monitor next to it, with regards to getting work done more quickly. On that front alone the 32'' M5 proved its worth several times over during the duration of our review period.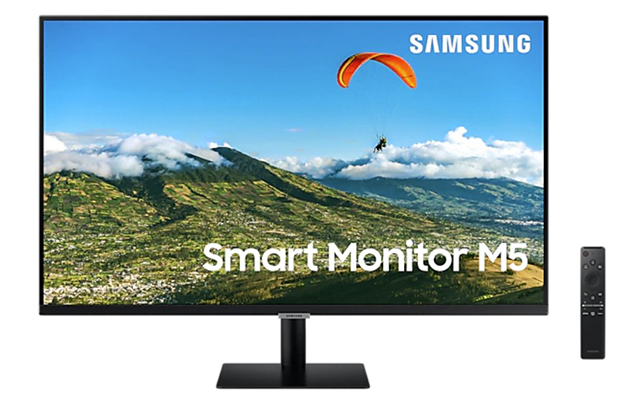 Say what?
If you want to switch from working on the monitor to watching streaming services on it, or listening to music on it with as little fuss as possible, you can, with a caveat. The built in speakers are loud, and certainly decent enough to get you through a season of two of Picard or Ozark.
However, you don't get the same clarity as you would with an external sound system connected to it. There were times when actors' voices sounded indistinct, even at the highest volumes.
The monitor basically does pretty much everything you would want a screen to do, barring displaying TV or a TV signal. In this case though, I think this is more of advantage than disadvantage, because it means you can buy the screen without requiring proof of a TV license.
Price wise, expect to pay just under R7000 for it, but you may be able to find it for cheaper, since we are now seeing some deals on the 4K M7 for the same price point.
Full featured, Good connectivity, Easy to use
Loses detail in shadows