For a console that sold out locally in its first 24 hours, it's fair to call the PS4 launch a resounding success. Is this Sony's best console ever?
At the risk of sounding like a fanboy, it's only when you go hands on with Sony's newest next gen console that you realise just how good it actually is. From a design perspective, it certainly looks much sleeker and more futuristic than Sony's seven year old PS3, and is also considerably less conspicuous than that vaunted device. It's also quite a bit smaller than the original PS3 as well.
Aesthetics aside though, the PS4 reassuringly touts a massive 8 GB of GDDR5 RAM, while a 500 GB (replaceable) hard drive is also onboard. Powering on and ejecting discs is accomplished by merely sliding one's finger over one of two touch sensitive strips, similarly an improvement from the original PS3.
However it is what the PS4 delivers from a gameplay perspective that really impressed. To start with, even just looking at the launch titles, graphics are a significant step up from the PS3, which was no slouch in its own right. For example, Call of Duty: Ghosts on the PS4 looked crisper and more detailed than on its Xbox 360 counterpart, while Killzone: Shadow Fall had our eyes drooling at the sumptuousness on the display.
We suspect however that we are far from seeing the console being pushed to its maximum though, something no doubt developers will attempt as this generation unfolds.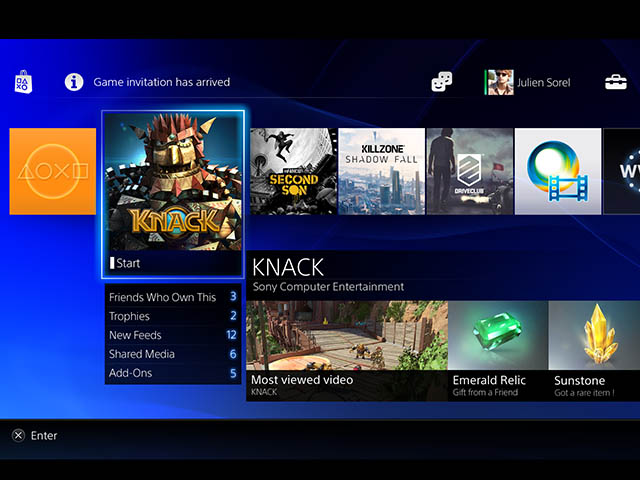 The slick, easy to access user interface is a boon on the console.
Take it easy
Also winning us over was the general ease of use offered by the PS4's interface. This makes it simple to jump from playing a game to accessing the console's settings or heading to the PSN and then seamlessly resuming gameplay. Additionally, recent games played are similarly more accessible when logging into the console. Now, each game gets its own page, with relevant information being shown alongside the title.
The no less important controller, the DualShock 4, has also benefitted from some refinements and improvements. We found this to be particularly comfortable when playing for long stretches, thanks to its spacious layout and concave analog sticks, which ensured our thumbs enjoyed greater grip on the controller. Furthermore, a convenient headphones jack meant we were able to continue playing in the wee hours without disturbing our neighbours.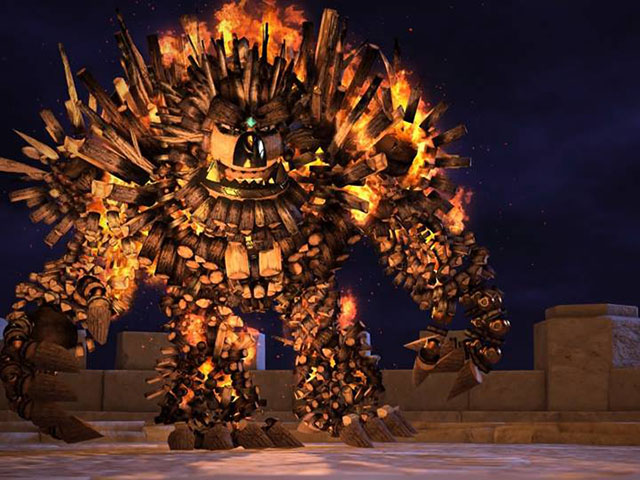 Meet Knack, possibly the most under-rated launch title in the PS4's lineup.A 20 foot golem, on fire - what more do you want?
Dare to share
New to the controller is the Share button, which enables players to, at the press of a button, upload a video clip or screenshot, or even broadcast their gameplay to their friends on Facebook or followers on Twitter. Suffice to say, the social sharing implications here are enticing. In practice, we found this to work well, although if you plan on being a serial sharer and games commentator, we suggest investing in a Bluetooth keyboard to accompany your PS4. The DualShock 4 also boasts its own touchpad, but at this point, the onus is on developers to use this enhancement to useful effect.
If you are one of the fortunate and dedicated PlayStation players to own a PS Vita, you may well be wondering whether Sony's handhold and the PS4 play nicely together. Indeed, they do. The Vita can either be used as another controller, as a second screen or to remotely play whatever game happens to be on the PS4 at the time. In our tests, we experienced no discernible lag when playing Knack and Killzone: Shadow Fall in this way, and it only extended the usefulness of the Vita itself.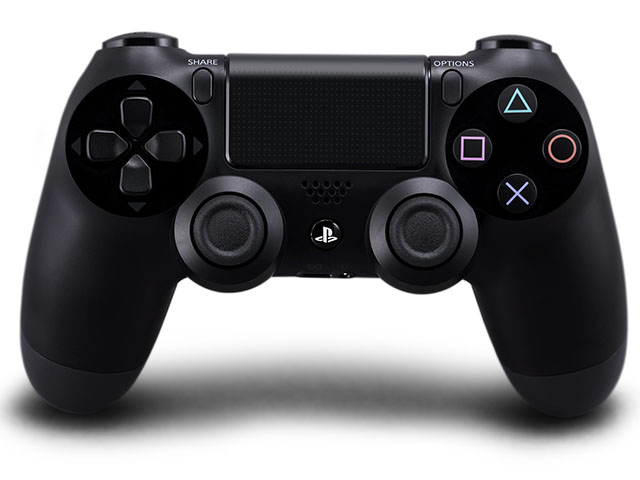 Apart from the PS4 itself, the most noticeable improvements can be found on the DualShock 4, which is a pleasure to hold and use.
Hold on or jump in?
Finally, you may be wondering whether you should hold off for a while or whether the PS4 merits a purchase now. In this case we veer towards the latter. To name a few reasons, at least on the games side, one of our most underrated games of 2013, Knack, is a gem; Killzone: Shadow Fall should certainly satiate your FPS hunger pangs; and Assassin's Creed 4: Black Flag on the PS4, if you haven't played it already, also makes an enticing argument, as does the forthcoming inFamous Second Son. In short, the PS4 offers plenty to like right now, even more to look forward to and, we dare say, appears to be Sony's best console to date. RRP: R6 500.
Powerful, Beautiful graphics, Much improved controller, Slick interface, Interesting sharing functionality
Fairly expensive, First batch sold out very quickly, Fuller game library still needs to accummulate