While some might feel that a simple 20" screen is all that's needed when working at the office, there is far greater nuance to it than that. Most monitors these days take care of the basics, a truly great one can fit in seamlessly when needed, and can often prove the difference between a nine to five slog and a great working environment.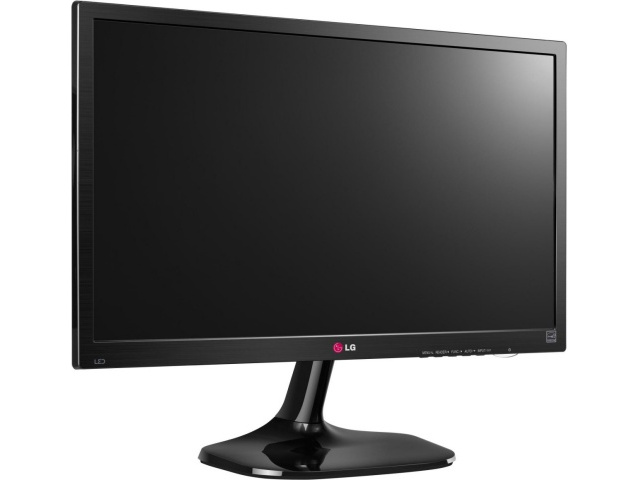 Jack of all trades
Aiming to do all the above is LG's latest offering - the 23MP55HQ LED IPS Monitor. The name is certainly a mouth full, so we'll stick to 23MP55 from here on out. I've had a number of solid monitors to review in recent months, with each offering something a little different, whether it be the rich and sharp 4K display of Samsung's UD590 (review), or the intriguing curves of the S34E790C (review). The 23MP55 is slightly more standard than those two, and is a monitor you'll most likely see pulling duty in the office cubicle next door.
That being said, the 23" (diagonal) offering from LG does not need to be office bound, and I've enjoyed putting it to use in different scenarios. It proved a nice aid while gaming, and performed quite adept when hooked up to my media server. Sadly though, the 23MP55 has one shortcoming, as it features no on-board speaker setup. Instead, an audio out port is located on the rear, good for connecting a standard 3.5 mm headphone jack.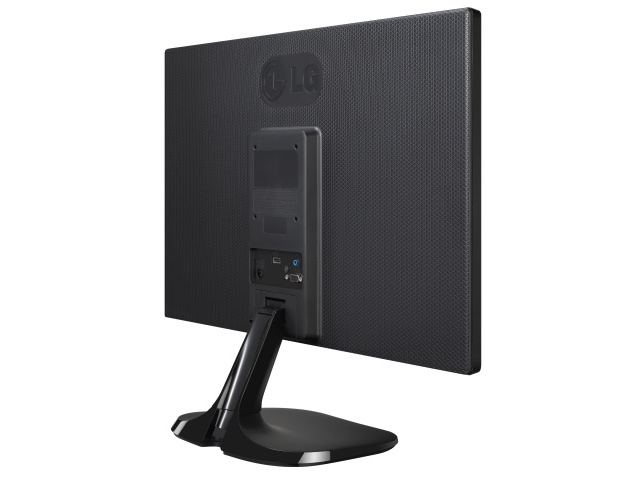 Can you hear me?
Its lack of speakers may be a little limiting, especially when gaming, and means that any user wanting to enjoy an aural experience will have to have a set of speakers handy. Lack of speakers aside, the 23MP55 offers up fantastic image quality, as the 23" LED display serves up a full HD 1920x1080 resolution. Added to this is a number of nifty little technologies to ensure viewing remains as crisp as possible.
Examples of this are the wide-angle viewing (178o both horizontal and vertical) feature and anti-flicker function to ensure the screen looks as sharp and as crisp as possible. With 16.7 million colours at its disposal and a response time of 5 milliseconds, the 23MP55 will deliver on all the basics to provide solid image quality. Along with the 3.5 headphone jack on the rear, there is also a single D-Sub and HDMI port to take of any other input needs. As such LG has clearly designated the 23MP55 for the office, despite my casual gaming efforts.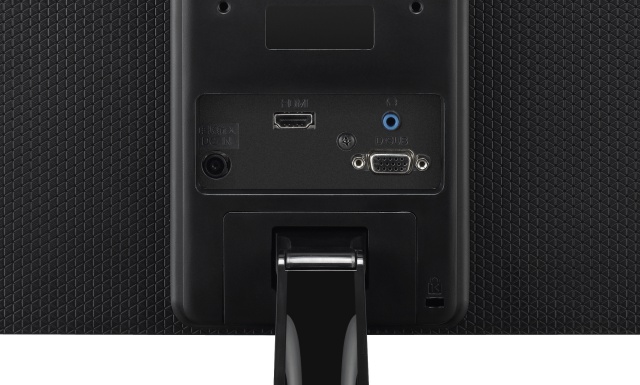 Final verdict
If there is one major fault to be found in the 23MP55, it lies with the onboard button setup, situated just beneath the screen on the right hand side. It can be quite difficult to master, and as such negotiating the on-screen menu frustrating at times.
Local pricing for the 23" 23MP55 is R2 700, and as such is one of the better value for money monitors available. The lack of built-in speakers may shy certain users away, specifically within the casual gaming arena, but for those aiming to use this monitor as a PC screen it is more than capable.
Well constructed; Quick and easy to setup; Solid viewing quality
Lack of built-in speakers will turn certain users away; On-device buttons difficult to use