If you've ever used a heart rate monitor strap, you know how inconvenient it becomes strapping it on each time you go for a run. With the Forerunner 225, Garmin joins TomTom with a wrist-based heart monitor GPS watch, and after running with it for a while, it's very clear that every GPS watch should actually have one.
Bulky, but decent
Garmin is never scared to add a bit of bulk to their running watches. Unlike the fitness focused Vivofit (review) that is slim and in its own way, stylish, the Forerunner 225 is quite large. It would have been great if it was perhaps not so thick (16 mm), which actually prevented me from wearing it casually during the course of the day (granted, my wrists are a far way off the size of Schalk Burger's).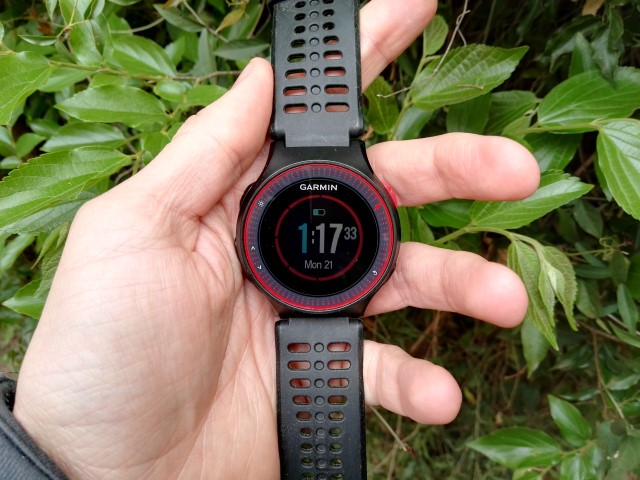 The 1" colour screen offered enough real estate that I didn't struggle to see the info, but contains quite an excessive bezel. Figuring out the menu structure isn't difficult to do, but since it's not a touchscreen you need to manoeuvre through your options via buttons, a bit of analogue effort in this digital age.
The 225 contains less functionality than the Forerunner 620, which is typically aimed at the serious athlete. But, none the less the 225 provides what most runners need, including interval training (easy to set up and works like a bomb), pace alert and distance tracking indoors (via a built-in accelerometer), although I missed the virtual training partner to see if you can outrun a previous best on a course. It further motivates you by keeping all your records, such as best 1 km, 5 km, etc., but not as extensively as found on Strava.
I feel your heart beat
The star of the show is of course the heart rate monitor, and it's all good on that front since it works like an absolute charm. Using a strap-on heart rate monitor in the past, I always felt that it wasn't so fast to pick up on changes to heart beat. The Garmin 225 is far quicker in my opinion, and you can either customise your main screen to include your heart rate (alongside for example pace and distance), or use a dedicated screen that shows both your heart rate and heart rate zone. The zones range from Warm up through to Maximum, with Gamin providing training plans on the Garmin Connect website to train making use of specific effort in different zones. If you are looking to quickly measure your heart rate, that can be done by pushing a button on the left side of the device.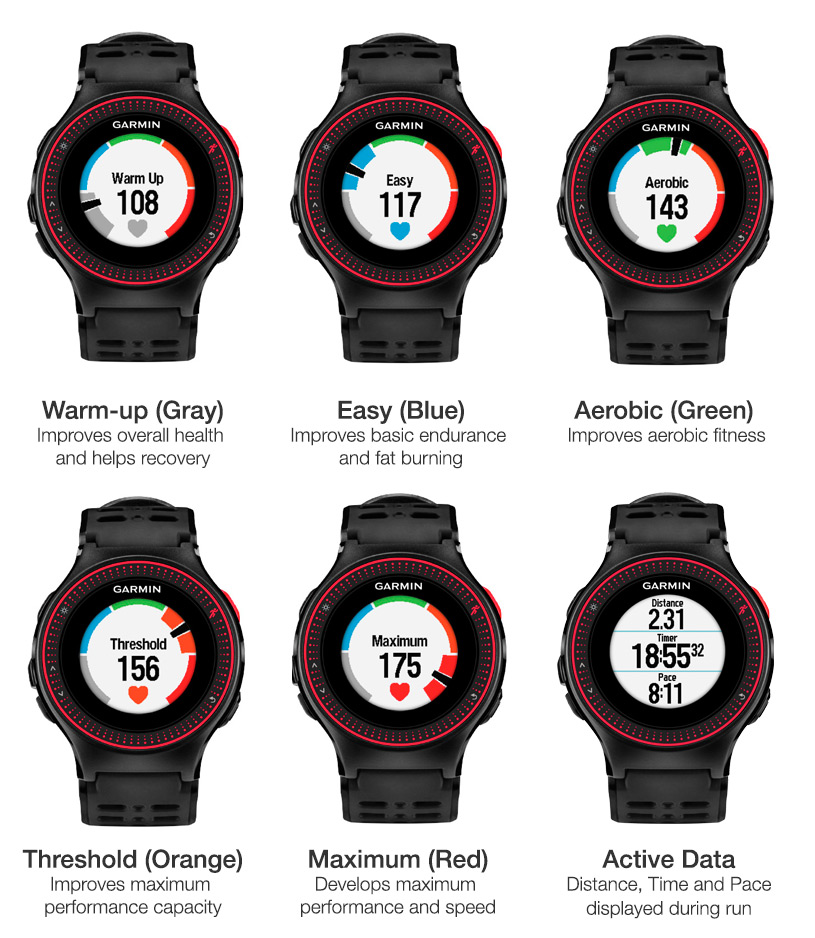 A funny thing started happening when I had this readily available heart rate monitor at my disposal. Out of interest you start using it during other activities too, such as yoga or commuting. Apart from runs, I used the Forerunner 225 during meditation sessions too, seeing what the effect was of different techniques on heart rate. This provided highly valuable insight and certainly shows the additional benefits of such a device.
Unnecessary activity tracking
One thing that I can't quite figure out is why Garmin chose to place emphasis on activity tracking, which is basically counting your steps and calories during the day using the watch. Not only does it display this on the watch interface during the course of the day, but it's also the first thing you see when you open Garmin Connect on your phone. Tracking steps while training for a 21 km is a bit like recording arm movement when weight training – not very important for the end result. I would have preferred if Garmin showed my total distance for the week, or my time on a recent run.
On the Garmin Connect app this becomes even more frustrating, since the main reason why you're there is to see details from your recent run. Connect's opening screen shows all the unnecessary activity tracking info, with you having to dig through the menu to find your run history.
Having said that, with Garmin Connect it is now much easier than ever before to sync your watch with your smartphone, with the only thing needed your watch being on and the app open.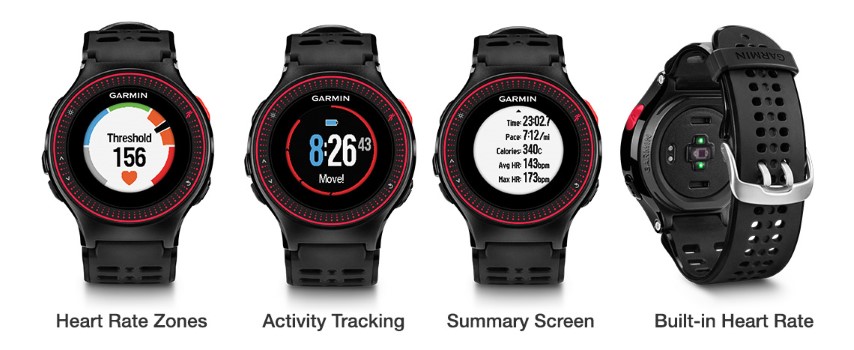 Off to a great start
With the Forerunner 225, Garmin's built-in heart rate monitor cherry has been popped, and it's difficult to see monitoring not making an appearance on models in the rest of the range. As a 30-50 km per week runner, the 225 provided me with most of the functionality that I needed, with good battery life and syncing included, although I found it too bulky to wear casually. If you're more serious about running or doing multisport, it's best to wait for other models to start carrying built-in heart rate monitors.
With the built-in heart rate monitoring, the 225 did what it said on the box although a bit of knowledge of zone training is needed to get the most benefit from this. If you don't need heart rate, you can get Garmin GPS watches for about R1 700 (or R2 900 with heart rate strap), if you think you might find it useful, don't go for a strap, rather go for the Garmin Forerunner 225 and its R4 350 selling price, or consider the TomTom Runner Cardio for R3 800.
Heart rate monitor works like a charm, Good battery life, Forerunner 225 a good all rounder
Bulky design, too much emphasis on activity tracking, more expensive than regular