Many things in life are created equal, but what you put your feet in and walk around wearing are not one of them. This became particularly apparent as Hi-Tec's latest additions, their V-Lite Flash Force Low i shoes, landed on my review desk and wasted no time finding their way onto my feet.
Out of the box, the Flash Force make a great first impression, with a two tone colour of red and charcoal lending them a sporty but classy appeal. However, other colour combinations are available if you prefer, such as charcoal and black, or orange and gold.
The tricky part of reviewing shoes is that they really only show their virtues or vices when you have walked, run, exercised or hiked in them extensively, and once they have been put their paces for a good amount of time. After using the V-Lite Flash Force extensively, I can confidently say these shoes are a winner.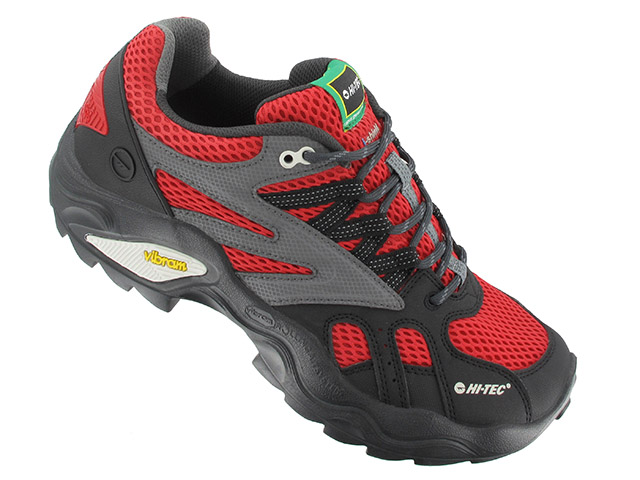 Playing footsie
To start with, they were comfortable right off the bat, and have remained so for the past several weeks. Much like many of the Hi-Tec offerings, they required little to no wear in to use them in the same rigorous way as I do other, more familiar footwear. I have been particularly happy to see that they haven't caused any chafing on the heel or the sole of my foot. Rough edges around the heel are not just a dead giveaway of inferior materials, they can also lead to being stopped in your tracks.
Another feature, and most particularly appreciated in this current insane heat, is the moisture lining of the shoe, which contrary to its name actually takes moisture away from the foot. This serves two purposes – it makes the shoes cool and comfortable to wear in warmer weather, and puts bacteria (which thrives in warm and moist environments) on notice that they can find another place to call home.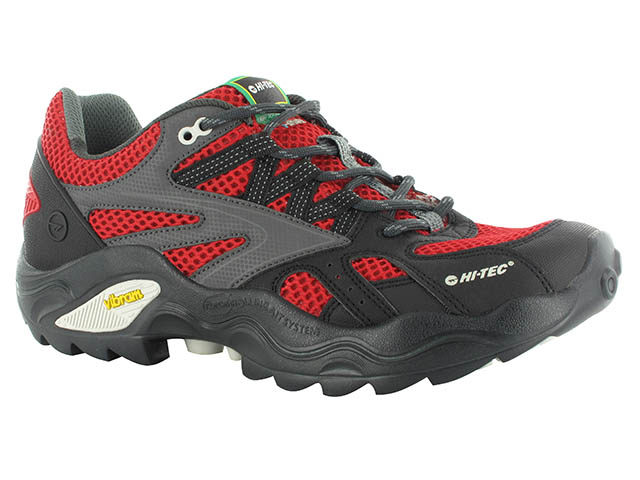 So, what's the difference?
The first question that I found myself asking when the V-Lite Flash Force was announced was, well, how do these distinguish themselves to last year's Trail Blazers (review)? Both seemed destined for a cross section of activities, from light to medium hiking, exercising and general walking. Turns out they are quite a bit different after all.
The Flash Force are a bit heavier on the feet than the Trailblazers, but I found they offered more support around the heel and ankle area. This meant I was more confident doing fast working and even the occasional spurts of running, such as when playing with my dogs.
Additionally, the Flash Force shoes taper outwards slightly as they move from the back of the foot to the front. It's a design I haven't seen on a Hi-Tec shoe before, most of the one I have reviewed in the past taper inwards slightly if at all. It turns out this feature offers a bit more stability when putting one's foot down and completing a step. Again, for fast walking or running, particularly on uneven surfaces, this proved to be a boon, especially if you find your ankles aren't as sturdy as you would like.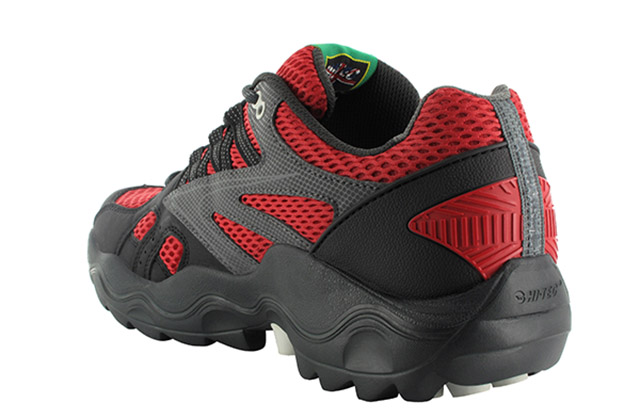 Good to go
Although they may have a bit more heft than the Trailblazers, the Flash Force are not a heavy shoe by any means.This meant that I could wear them for long stretches without my foot getting tired or feeling encased, and in hot weather they are still very comfortable and cool.
As per usual with Hi-Tec, the materials used are top notch. I have found no signs of wearing around the heel, loose stitching across the shoe and the grip of the Vibram rubber outsole has held up really well, considering how much pavement pounding they have been subjected to. Speaking of this, I had no complaints with their traction on slippery surfaces, like wet brick, either. They may not bite down on rough surfaces like the Altitude Pro RGS boots (review), but then again, you couldn't reasonably expect that from considerably lighter shoe anyway.
Having said that, I've had no accidental slips on some of South Africa's man made surfaces, which are the definition of shoddy workmanship. In a month in which a family member broke her foot from inadequate shoes having an encounter with poor paving, this is a facet of great shoe design that didn't go unappreciated. Curiously though, the underside of the shoe is white, and is quite visible from the sides.
For those who rely on orthotics to correct their gait, the Flash Force is plenty deep enough to accommodate them, something that is always a dealbreaker.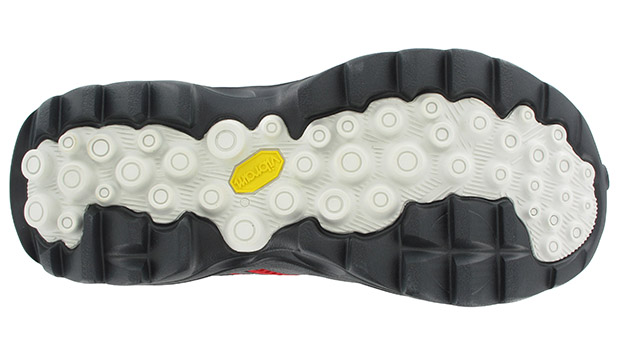 More than a leg to stand on
Finding something not to like here was a challenge. If anything though, my one niggle lay not in the shoes themselves but in the laces. Whether it's because of their material or round design, these slipped free of my careful knots to once again dangle free. This can be annoying, but it's certainly not critical, and of course you can replace them if you wish.
Apart from that niggle though, the Hi-Tec V-Lite Flash Force are a terrific pair of shoes, and ones which I have no problem recommending for active users in particular. They have a RRP of R1 500.
Comfortable, Lightweight, Plenty support across the shoe, Great quality
Shoelaces dont fasten well