As essential as a great pair of hiking shoes are for an active lifestyle, what about when summer strikes, the beach beckons and your feet cry out for something more appropriate? Enter the Bahama Sport sandals.
What quickly becomes apparent when reviewing active wear is that each type of boot has its purpose and its ideal environment. Trekking up a mountain? You are going to want heavy duty hiking boots with excellent support and grip. Transitioning between walking the trail and pounding pavement? Lighter shoes with good support are in order. However, if you intend heading to the beach, travelling and touring and perhaps going fishing (dam or at a stretch, rock), a good pair of sandals come into their own.
To start with, Hi-Tec's Bahama sport sandals are certainly comfortable, aided by their six open ventilation slots (three on each side), which prevented my feet from becoming clammy. My one concern though is that sand and grit is more likely to get into the shoes and irritate.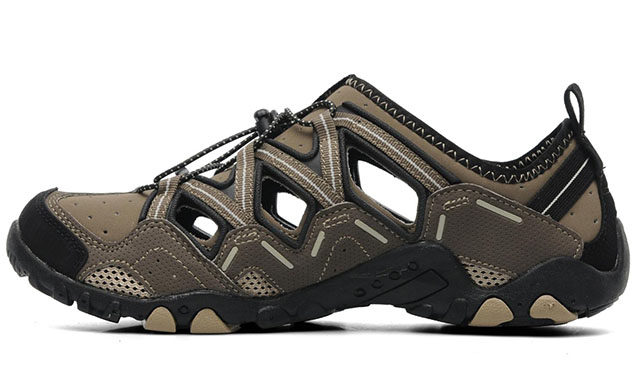 Boons and benefits
The shoes are noticeably flatter and broader than Hi-Tec's Trailblazers, giving my exposed feet a fair amount of wriggle room, and accommodating normal feet swelling in the afternoon (or when travelling). I was also glad to note a solid toe guard on the tip, greatly lessening the painful risk of stubbing one's toe on an exposed rock.
What I was most pleased by is that, unlike lesser sandals, Hi-Tec's offering had enough depth to comfortably fit orthotics, for those who need a little orthopedic help to keep excessive pronation or supination at bay.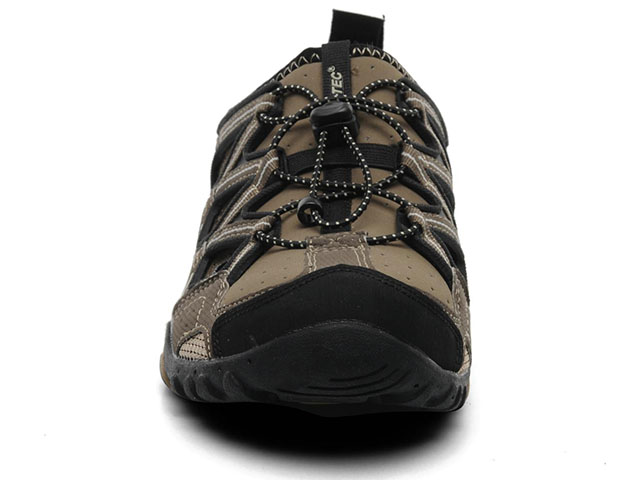 Granted, the ankle support is not in the same league as what you would find on heavier, closed shoes. However, the sandals were easy to slip on and off, further helped along by the stretch core lace, with its locking toggle. Additionally, I found that the undersole's grip was actually very good, considering the shoe doesn't boast much of a heel. All in all, this is a terrific pair of sandals that I found my feet quickly took a liking to. RRP: R650.
*The Bahama sandals were sent as seeding units for purpose of this review.
Comfortable, Good grip, Ventilation keeps feet cool, Wider design gives feet room to breathe
Little support around heel, Ventilation slots may let sand in