Shoe manufacturers seem to be clamouring to find the perfect shoe to fit the SA summer. South African company Rocky might just have a winner on hand.
What does the perfect summer holiday shoe look like? Ideally you want something that is not heavy, can breathe sufficiently, and is also rugged, all at the same time being comfortable enough to not be a bother. It's a tall ask, but the Rocky Ramin might be it.
The Ramin sandal proves a perfect fit for the bushveld, berg, sea and surf, in fact it proved as much out and about on a recent trip to Dullstroom. The sandals took light hiking in its stride, since the formed rubber sole is stable and thick enough to handle rocky terrain.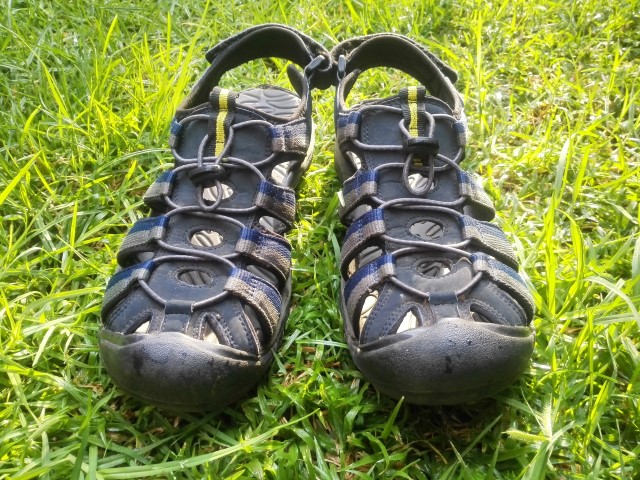 Shoes that want to be worn, the Ramin sandals are great for the SA summer.
An easy fit
The soles deal with wet conditions well, i.e. walks through streams and slippery rocks, while providing ample traction when clambering up rocks. There's luckily also a bit of toe protection on the front, enough to ensure you don't bump your precious digits while hiking.
To make sure your foot does not slip inside the sandal, a strap on the back locks it in, while the top lacing system can be used for a tighter fit. Luckily the canvas material is lined on the inside, so I experience no chafing, even from the get-go.
One of the things to look for in these types of 'holiday' sandals, is the ability to put them on and kick them off without hassle. With the Ramins this is easy enough, since they walk comfortably without the strap at the back fastened, meaning you can simply slip into the shoes without having to bend down to do so.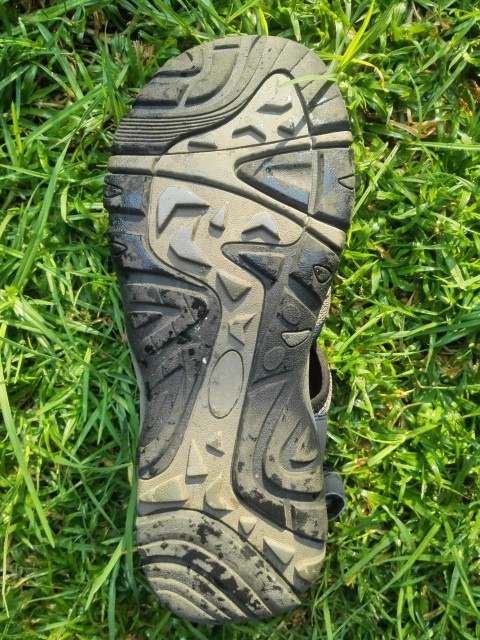 There is enough grip on the outer sole to keep you grounded.
A solid good
If there is one bit of critique, it's the little piece of hard rubber at the back of the soles that can sometimes nip your heel if the strap is not secured. Some will also find the canvas material used less stylish than say leather, but the Ramin's canvas dries quickly, while also not becoming smelly after use. In all, if you are heading to an out and about holiday, the Rocky Ramin sandals come highly recommended.
RRP: R500. Available from shoe shops.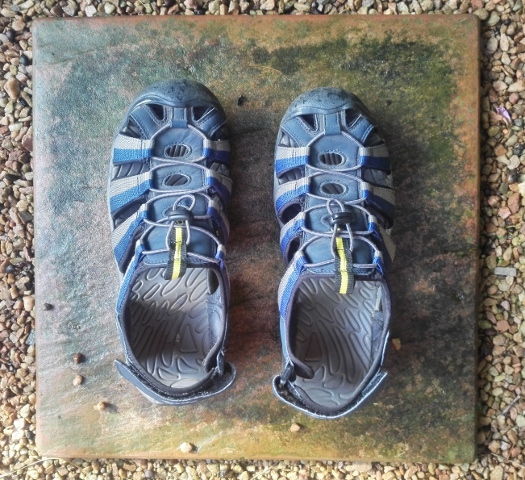 Can we go so far to say that the Ramins walk the talk? Yes we can.
Article first published in TechSmart 137, Feb 2015.
Solid construction and still breathable, Comfortable, Solid sole
Some might prefer a more stylish design