FULL DISCLOSURE: Jackets were received from Under Armour South Africa for review and not returned.
​Beat the rain or that early morning cold with these two running jackets from Under Armour.
Men's UA Impasse Run 2.0 Jacket
Under Armour's Impasse Run 2.0 jacket has been a lifesaver over the past few weeks as the first rains of the season started over Gauteng. When not quite sure if it will or will not in the afternoon, I've pulled this one on and more than once I've been happy that I did.
The Impasse is lightweight while it also fits tight enough to not be bothersome while running. While it's water-resistant from the outside, the nylon used unfortunately also keeps some of the heat and sweat trapped, so perhaps it's not the most breathable jacket out there. Luckily there are few vent holes on the back and sides for a bit of air.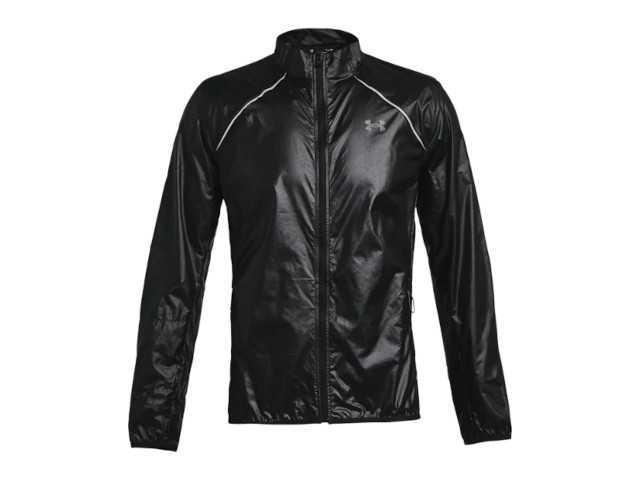 Perhaps the best feature on the jacket is a small little hook at the front that keeps the jacket closed while you're running - without having to zip up. This is ideal for that in-between stage where it hasn't started raining yet and it's still a bit hot and humid.
My second favourite is that the jacket can squeeze up into a tight little ball to stow away into a bag that forms from the inside of the right sleeve, complete with a stretchy strip to carry. It's great for when you don't have a lot of luggage space when going on a trip.
Your pockets are both zipped while there's also extra pocket space on the reverse side for larger things such as smartphones. Under Armour also includes a few reflective strips on the back and the front to help with visibility on the road.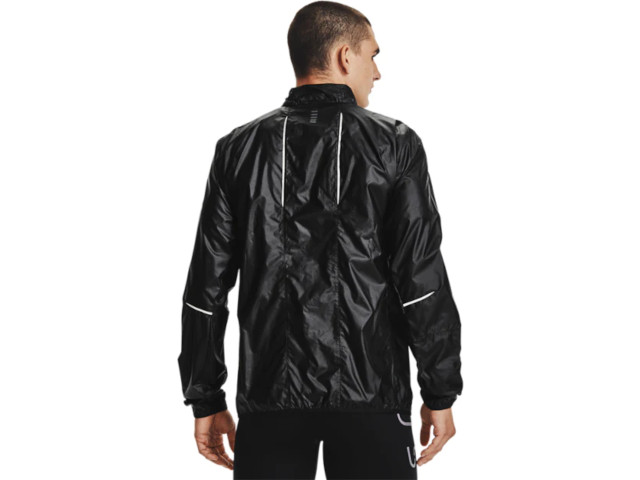 If there is one critique, it's the Impasse's zip, which seemed a bit fussier to get it to start correctly. The jacket is also shiny so stylistically it feels more task specific.
The UA Impasse Run 2.0 Jacket currently retails for R1349 on sale at Under Armour's local store.
Men's UA OutRun The Rain II Jacket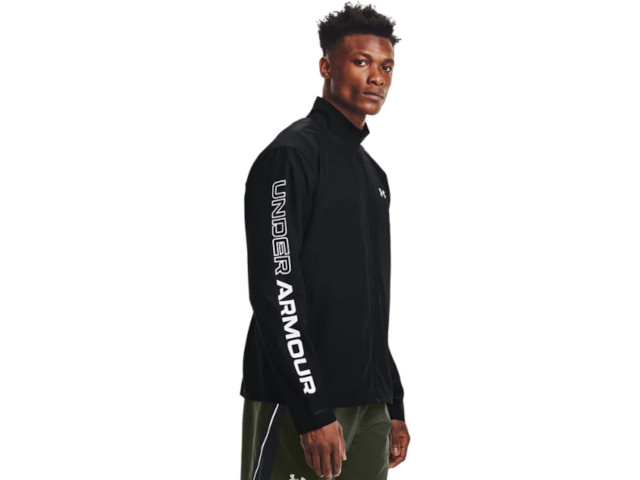 If you are heading into more serious rain-affected areas or need to do a long run with a chance of rain looming, then Under Armour's OutRun The Rain II might be a better choice. They call this super-water-resistant, which basically means you'll only feel a bit of dampness on your skin even in heavier rain.
UA includes mesh at the back of the jacket with an airvent flap above this, situated where you'll most probably sweat the most. To help with durability and perhaps even out on a trail is the fact that the OutRun The Rain II is made from ripstop material, meaning any tear or rip does not spread any further.
One part missing is the front hook as found on the Impasse, meaning you would have to run with the jacket either zipped up, or open.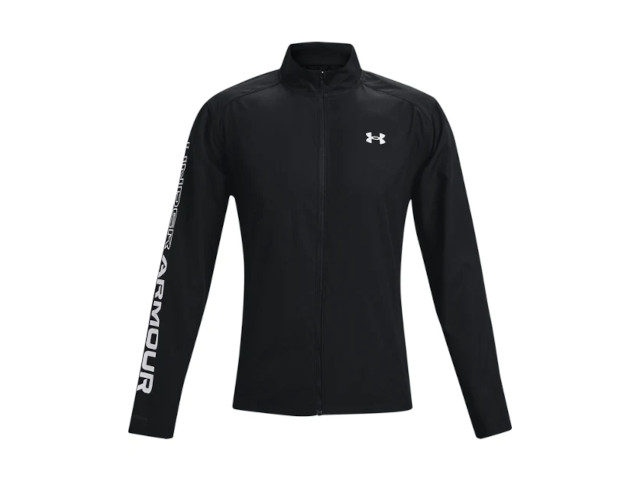 Once again you get the zippered pockets and extra pockets on the reverse. There's also a great little "media pocket" on the inside of the right-hand pocket that is made of mesh, just large enough to keep your gate keys in.
You'll find Under Armour written in bold on the side of the right arm, which as a design choice some might love and others might hate. I liked that the arms cuffs are not elasticated, it makes it a bit easier to check your watch while running. Like the Impasse there's no hoodie, while I wished the zipper was just a bit larger to make it easier to zip up on a run.
This jacket is definitely a warmer wear than the Impasse Run 2.0, coming across as more of a proper jacket to also wear out and about.
To me, this is the ideal jacket to wear when going to an early race since it takes that edge off the cold. Is it an easy jacket to run in? You definitely can, but it is heavier than the Impasse Run 2.0 making me think that it's more suitable for runs when it's a bit colder.
It's currently retailing for R1499 on the Under Armour site.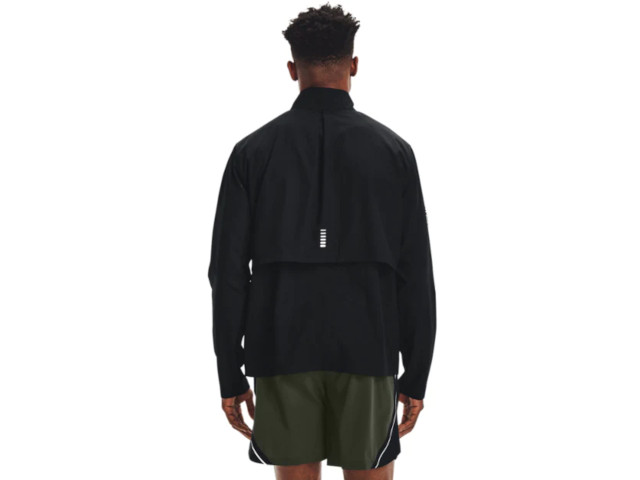 See also the Under Armour Stretch Woven Full Zip Jacket (review).
See article
See article