FULL DISCLOSURE: The review pair was received from Under Armour South Africa and not returned.
Comfy shorts can make a difference in the gym or on the road, and Under Armour's Stretch Woven Shorts certainly has a point to prove. If you've ever felt a bit cramped by your shorts, these are the ones you should be eyeing. The UA Stretch Woven Shorts offer loads of legroom, while the woven fabric used is a step above more commonly used material seeing that it can stretch. Not a lot, but just enough to enhance mobility when bending down or doing squats.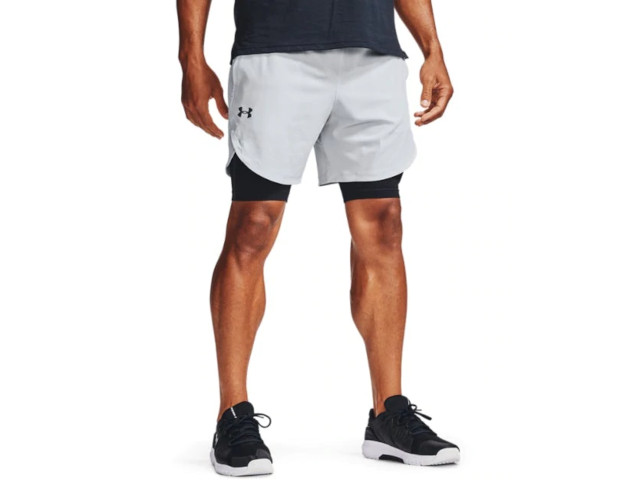 Under Armour, like many of the other top brands, pays a lot of attention to the wicking ability of the material used, with the Woven Shorts allowing for quick drying of sweaty areas. If there is going to be sweat, it will be around the waistband at the front, luckily the back is perforated allowing for a bit more breathability. The material at the back of the pants alongside the sides is also perforated, which can be helpful for long stretches on the road.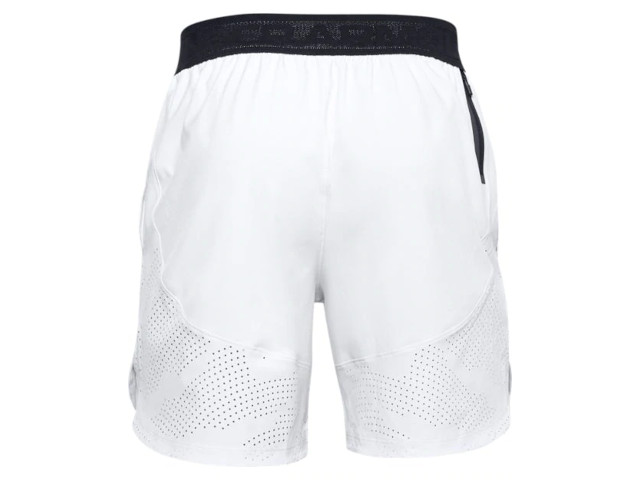 Interestingly, the shorts are also water repellent, thanks to UA Storm technology. It works a treat, so if you're one that often deals with unfortunate water bottle spillage, Under Armour's got you covered.
It's quite clear that the brand knows that while on the road or in the gym, your pockets are not empty, and in that regard the ones on these shorts are really spacious. Moreover, there's also a side pocket present which can zip closed. This is large enough to accommodate smartphones of about 6.5" in screen size.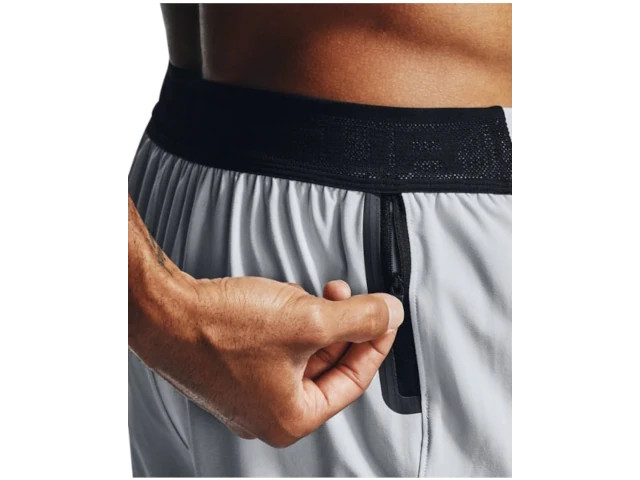 While the shorts are comfy on runs, I did find that my smartphone in the side pocket pulled the shorts skew. It should be an easy fix by tying the waistband a bit tighter. Unfortunately, the draw string(s) used doesn't run all the way through the waistband. Instead, only halfway to the back where it's fixed to the backside of the waistband. The back of the waistband is stretchy, so if you pull the laces, you're actually just pulling more of this stretchy part, which doesn't actually help in securing the pants more tightly.
Apart from this hiccup, the UA Stretch Woven Shorts comes highly recommended, whether out on the road or managing time in the gym. As with most of Under Armour's gear in South Africa, these do not come cheaply, and it's available for R1199 online or in store.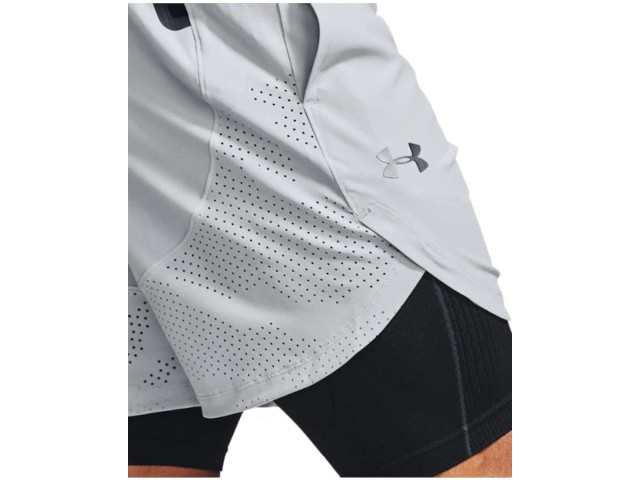 Nice and stretchy, water repellent, material wicks and quick dries, large pocket, side-pocket with zipper
Shorts do not pull close that tightly, expensive