What can you get for under R6 000? When it comes to the world of phablets, very little. If you're looking for a 5.5" display and 13 MP camera, the options are even rarer. The choices are even slimmer when a lifetime warranty is thrown into the mix. That is of course, unless you happen to come across the AG Mobile Ghost, which is one of the only devices in South Africa that boasts such an offer. AG Mobile's lifetime warranty ensures that any Ghost phablet that falters or malfunctions as a result of a manufacturing issue, will get replaced without question.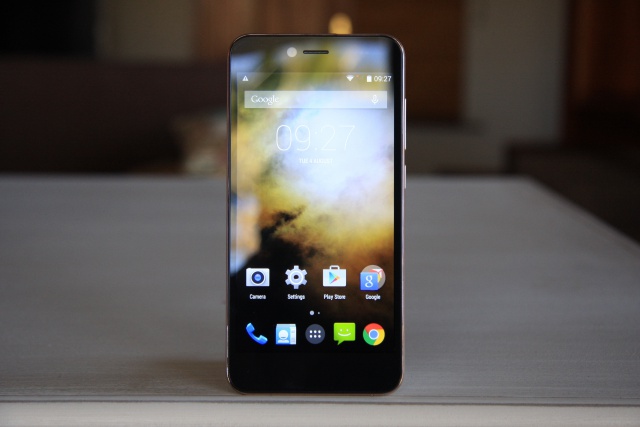 Cost Savvy
For some, that offer may seem like a fallback for a poorly put together device, but there is far more to the Ghost than meets the eye. One such element is its price tag, which at R5 000 places it on the cusp of entry level and mid-range. Pushing it further towards the latter however is its camera setup, with a 13 MP camera on the rear and 5 MP up front, but more about those later.
First things first - design, which sees the Ghost look rather strikingly like an iPhone 6. AG Mobile has even opted to go for a gold back cover. Sadly though, you won't find any aluminium, but rather a relatively strong plastic on the back. Upfront, a harder grade of plastic is used for the bezel , which houses a 5.5" full HD (1280x720) screen that registers a 267 ppi pixel density. In terms of mid-range devices, the Ghost's display is sharp. The screen quality is also rich enough to ensure that browsing the web, or viewing videos is easily handled.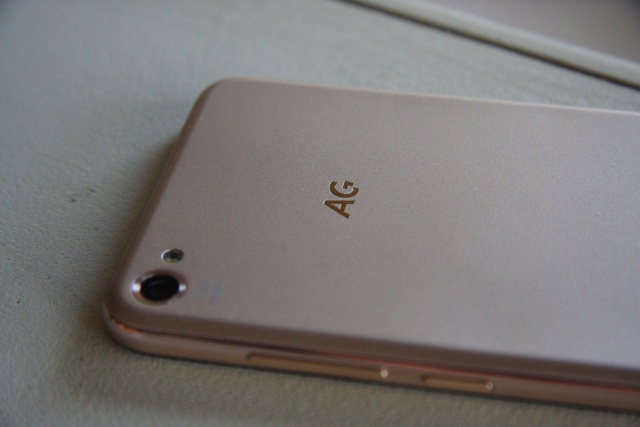 A Tad Dated
Furthermore, its sizeable dimensions mean that users have a great deal of real estate to play with. At times though, AG Mobile has not taken full advantage of it, with some widgets taking more space on the screen than necessary. Thankfully though, there is more than enough space on the Ghost's display itself, to ensure essential apps are quickly at hand. Another disappointing element, is a native widget for users toggle their Wi-Fi, Bluetooth, location services and screen brightness. As a result, the Ghost's native Android 4.4.2 (KitKat) feels a little dated, especially as there is no way to upgrade Android 5.0 (Lollipop) just yet.
Moving things to the rear once again, the Ghost's gold back cover feels well constructed. The sides and frame also have a coating to aid in handling the Ghost, which is a significant consideration when it comes to the world of phablets, considering their size. Removing the plastic cover will reveal a 2700 mAh battery, which too can be removed. It's necessary to do so, especially if you'd like to access one of the Ghost's micro-SIM slots, which is a feature we're starting to see from more manufacturers of late.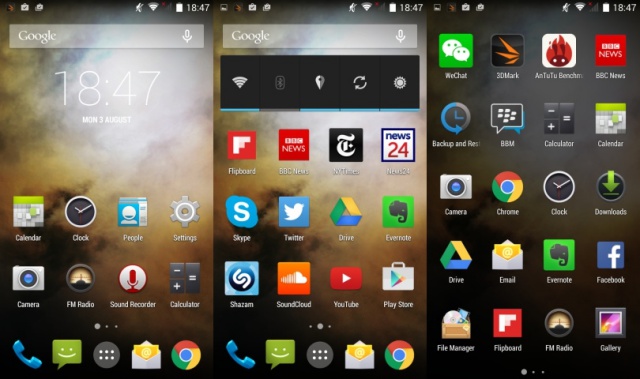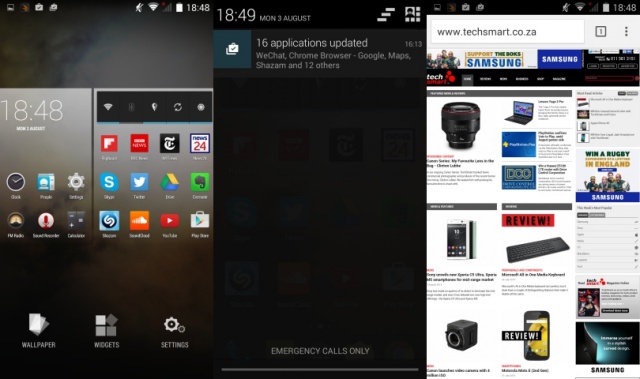 Average Components
The back cover also conceals a microSD slot, capable of housing an additional 128 GB of storage. Whether or not you'll need to though depends on how many pictures you're storing, with the Ghost touting 16 GB of internal memory.
As far as RAM goes, the Ghost has 2 GB to call upon, which is supported by a quad-core Mediatek MT6582A chipset. This processor, is clocked at a respectable 1.3 GHz, although when I benchmarked it, the Ghost performed on par with most high end entry-level smartphones. The AnTuTu benchmark test (v5.7.1) is evidence of this, with the Ghost registering a total of 18881, which is lower than the 21 219 that the Motorola Moto E (2nd Gen) (review) posted.
As a result, while multitasking and quickly switching between apps, the Ghost felt a little slow at times. That said, although the Ghost might not be able to go toe-to-toe with some of its mid-range phablet counterparts, it is still a solid performer.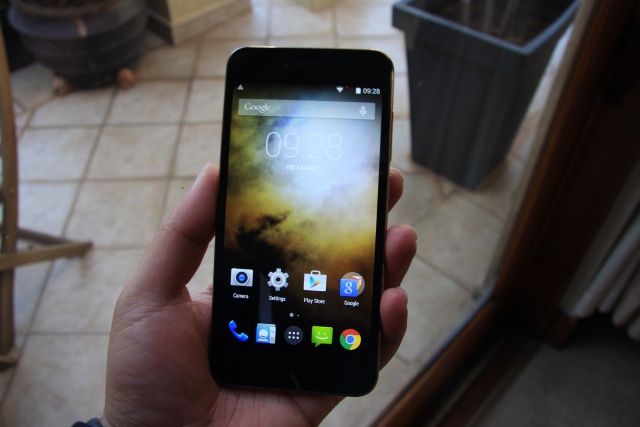 Strong Shooter
Despite being slightly disappointing on the processing front, the Ghost does have a great camera setup. On the back we find a 13 MP option, which a great at capturing images irrespective of how much light is available. In fact, the quality of the pictures are as good when shooting at noon, as they are during the late afternoon. I found shooting at night equally satisfying, with the only issue being a slight lag to autofocus. As such, compared to other mid-range phablets, the Ghost is a welcome addition to the segment in terms of its camera quality.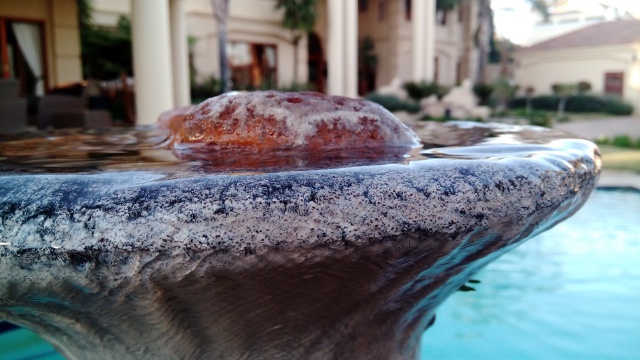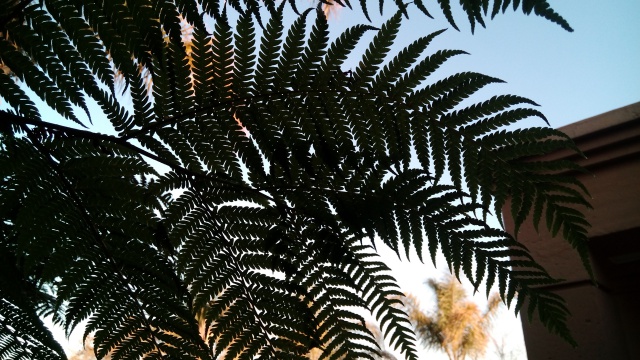 Sample Images.
Final Verdict
When it comes to cons, the Ghost doesn't have many worth mentioning. In fact, given the extras it offers, the Ghost's slightly dated OS and average processing components can be easily forgiven. Furthermore, the lifetime warranty is definitely a tempting prospect, especially as the Ghost only commands roughly R5 000 of your hard earned cash. That said, you should be aware that damage like cracked screens, are only good for two replacements. AG Mobile also throws in an estimated R1 500 worth of extras for users, including a pretty awesome pair of earphones, screen guards and a handy dual-device car charger.
There are certainly more powerful mid-range phablets out there, but the AG Mobile Ghost ticks all the right boxes, and as such is a worthwhile device for discerning users to carry.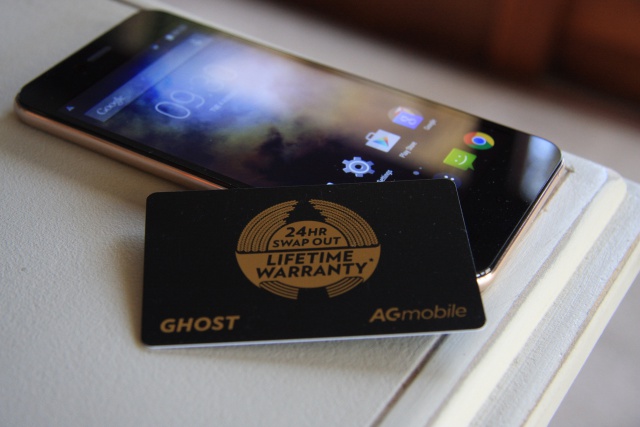 Well built; Big and bright screen; Great battery life; Solid camera setup
OS a little dated; Processor underperforms slightly