The Bluboo brand is yet another smartphone manufacturer doing well in China while being relatively unknown elsewhere. Their 4G enabled S1 smartphone features a lot of high-end attractions for a mid-range price. So how does it perform?
Almost immediately noticeable is the bezel-less 5.5" screen. If you've followed smartphone trends over the past year you would have noticed that a minimal bezel is certainly the way to go, with Bluboo doing a great job on the S1, covering about 90% of the front surface with a Full HD screen.
There is a sacrifice for this though. The front facing camera (3 MP) quite strangely finds itself on the bottom right hand corner, which unfortunately requires you to turn the phone upside down everytime you want to take a selfie.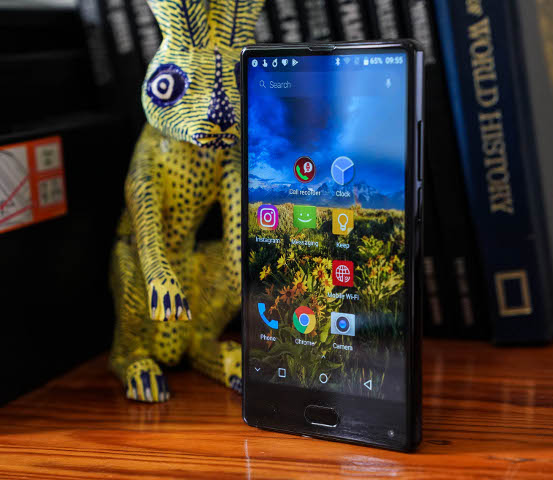 Straight from the high-end
The S1 sits rather wide in hand, taking up 74 mm of space, making it feel a bit like some of the older Sony Xperia devices such as the M2. Bluboo kindly adds Corning Gorilla Glass 4 for a tougher than normal screen, while also throwing in a free screen protector and plastic case in the package. The plastic case comes in useful, since you're not receiving the aluminium construction found in higher-end phones. You'll also most probably not be able to buy a case for it locally.
Another trend the S1 copied from more expensive models is the omission of a 3.5 mm headphone jack. This was something that I quite missed, with the amount of times I quickly wanted to connect the phone with a cable happening surprisingly often. You do get a dongle that plugs into the USB Type-C port, but you'll almost never have that on hand when needed.
Much like the older Samsung Galaxy S-range, there's a home button at the bottom of the screen, which doubles as the fingerprint unlock. This was quick and fast, but unfortunately the home button was sometimes sluggish in taking you a step back or to the home screen. To gain access to the Navigation bar, a quick swipe up from the bottom of the screen is required; it would have been preferable if Bluboo added physical buttons next to the home button for the regular navigation functionality.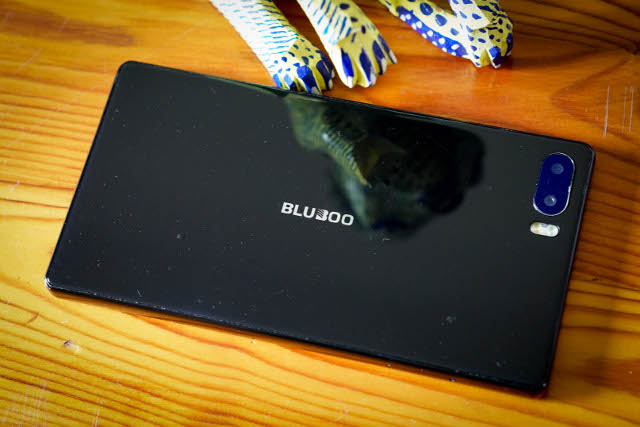 Losing focus
Now perhaps to the most disappointing part of the S1. Despite featuring a dual camera setup (16 MP) on the back, the S1's focusing does not get it right. It often missed focus on the first try despite locking, and it hunted for focus when selected on the screen. Pics were good outdoors, but tended to be a bit grainy when going indoors. Furthermore, the camera settings were not as smooth as what you would find on Huawei's latest offerings.
Bluboo could have done better on the battery side of things too. Although the battery stands at a decent 3500 mAh, I routinely found myself at 20% at around 5 pm when the battery saver kicked in. Luckily the S1 is fairly fast when it comes with recharging, and it only needs to spend about 10 minutes on the charger for an added 10% of battery life.
While the S1 might look more upper-class, the S1's innards reflect its mid-range heritage. Its octa-core Mediatek Helio P25 (clocked at 2.5 GHz) and 4 GB of RAM are enough to make it compete against other mid-range devices, scoring 59 402 on AnTuTu benchmark. This puts it slightly behind smartphones such as the BlackBerry KEYone (62 818) and Sony Xperia XA1 Ultra (63 247).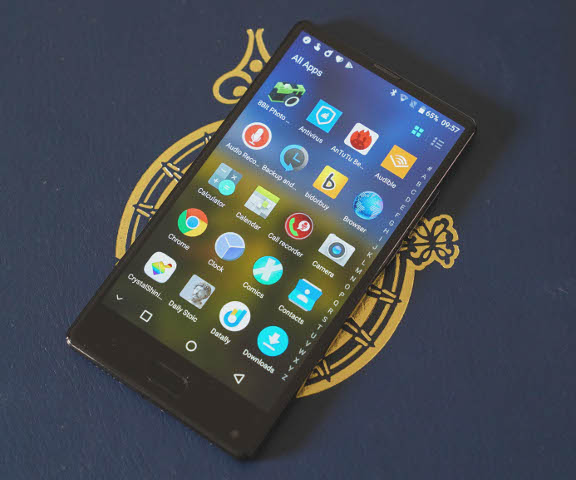 Storage to spare
What I did enjoy about the S1 is that it's not scared to provide you with enough storage space, with a solid 64 GB onboard and an option to add a microSD card. That slot can also be filled with a second SIM card if you prefer to switch between work and private calls. Alternatively, you can make calls on the one SIM but use data off the other.
The onboard speakers were loud enough to listen to podcasts, with the S1 managing to play music without too much distortion.
Finally, perhaps just a word on the Phenix user interface that comes onboard. Although it makes use of most stock Android applications (for example the way it handles calls), the icon design makes it frustrating to use. Rather switch to Lawnchair or Evie Launcher.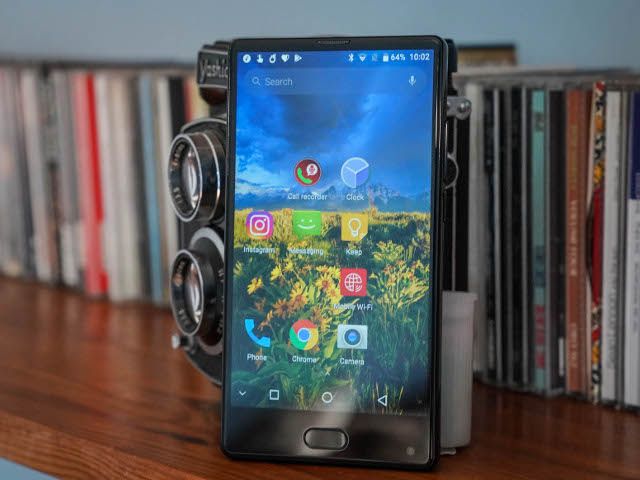 One to get?
Despite some shortcomings, the worst being disappointing battery life and frustrating focussing, the Bluboo S1 remains an elegant device that does not go unnoticed in company. The fact that it boasts a bezel-less design and dual-cameras, usually only found on higher end smartphones, all for a decent price, makes it quite appealing. The S1 remains average on the specs side, but it's first of a new generation of mid-range devices that will contain bezel-less screens.
The Bluboo S1 can be ordered from Gearbest for $210 (roughly R2 900). Remember that this might go through customs so allow for added import duties.
FULL DISCLOSURE: Bluboo S1 was received from Gearbest as a seeding unit.
Top tip. Make sure MiraVision is turned on for an enhanced display. Go to Settings > Display > MiraVision, and switch to Vivid in the side menu.
Great screen and thin bezels, Decent price
Focus not good, battery life could have been better.