FULL DISCLOSURE: Clckr was received as a seeding unit and not returned.
If you've used those little poppers for the back of your phone, you might know that despite its functionality, there are certain limitations to it. The new Clckr can be seen as its natural evolution, seeing that the Clckr does a few important things extra.
For one, the collapsible design that clicks in place allows for your phone to now stand vertically. It makes it perfect for daytime use next to your PC, plus it's sturdy enough to swipe the screen without your phone falling over.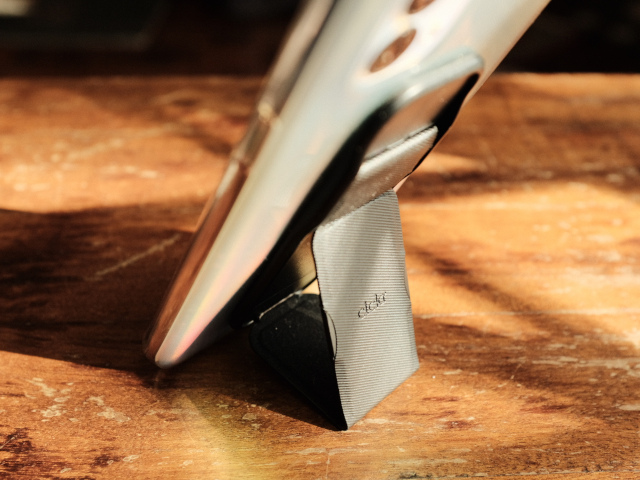 During the recent Euro 2020, I watched a fair amount of games on the DSTV app. The app works best in horizontal mode, and with the Clckr you can simply tilt your phone to the side. Once again, it's sturdy enough to poke around on your device without it tipping.
If you use your phone's speaker a lot, you can tip the phone on its back, with the microphone and speaker now nicely tilting upwards. Finally, unclicked the Clckr forms a loop for a few fingers to go through, providing a bit of extra grip when you're talking or using your phone.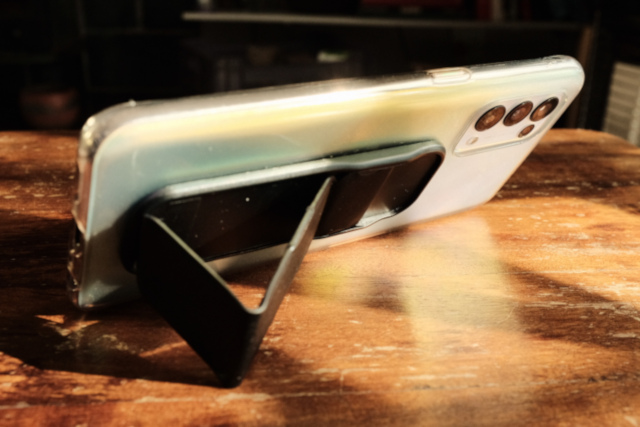 The Clckr can be mounted on your phone directly or to its plastic casing, with the 3M adhesive sticking like crazy. The company does note that it is reusable and does not leave residue, although I did not test this.
There are a few things to take into consideration. The plastic design of the Clckr is perhaps not the best looking, plus it takes up a fair amount of real estate on the back of your device. I can't attest to its long-term durability, but for the past three weeks the plastic design looks as good as on the first day, while it still clicks in place really well.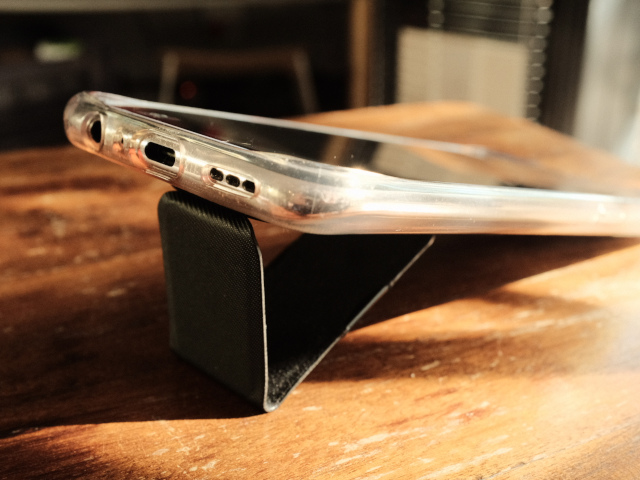 The company puts the thickness at 4.2mm, but practically it does add that extra bit of bulk to your phone. This is not just a consideration for those with a penchant for tight jeans, but also for car mounts that do not allow for a lot of depth. That said, an unintended consequence of the Clckr is that protruding camera lenses at the back of your phone now do not get scratched seeing that it's elevated off the ground.
I found the Clckr really useful and I'm not taking it off my case any time soon. Yes, you'll find that you start using it less after the novelty has waned, but it's always there when you need it, happy to click itself into place. The Clckr range is available from takealot.com, with a retail price of R249 for the universal Clckr, with iPhone Clckr cases also available.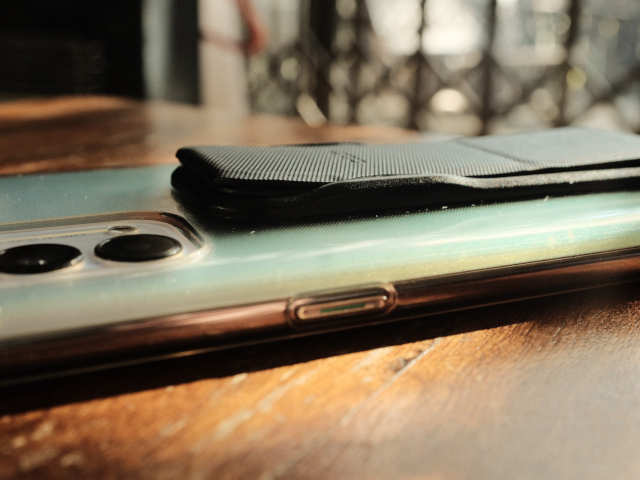 Very useful with a number of positions
Not nice to look at and takes up a fair amount of space on the back, adds a bit of extra depth to your phone