In recent years, smartphones have become somewhat predictable as a computing platform. Another year, another smartphone, but it hasn't really felt like the category had really evolved significantly. Thinner, lighter, more processing power, bigger screens are all well and fine but I can't really say those spec enhancements are enough to get one excited anymore.
Against this backdrop I was most interested to see if Huawei's Mate 20 Pro could buck the trend, based on a few of the interesting ideas we were shown at Huawei's Connect event in Shanghai a month ago.
After all, there is a great deal of genuinely exciting and value adding features being rolled out on the broader AI front, and I hoped to see some of the excitement coming through the Mate 20 Pro. Although my initial time with it has been all too brief, it's enough to answer that indeed it does, in two areas particularly - camera performance and AI integration.
Big, but svelte
Starting at the top, the phone is not nearly as unwieldy as its 6.39" dimensions specs might suggest, fitting comfortably in the hand, while its slim profile feels less like holding a brick and more like holding a small slate. Furthermore, the device feels right at home in a hi-tech future envisioned by Hollywood.
Indeed, the device oozes quality, from the gentle curves that wrap around its corners, to the superlative 1440 x 3120 pixels display, which boasts 538 ppi.
However, you are definitely going to want a case for it - the back is a little too smooth to feel confident about retaining one's grip, and the smooth finish without a case made me hold it extra tight when in use.
As for unlocking the device, the in-screen fingerprint reader worked like a charm pretty much all of the time. I did find that using facial recognition to unlock was quite a bit speedier, with near instant responsiveness. However, in bright sunlight, the facial recognition occasionally didn't recognise my face and I had to resort to using my fingerprint instead.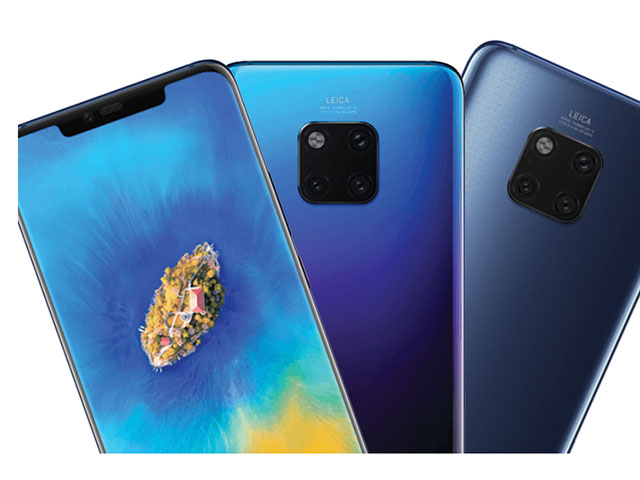 Catch it if you can
Quite bluntly, I was blown away by the camera - or rather cameras - that are onboard. Granted, if you want to indulge your passion for photography, at this price point (around R19 000) you can get a very decent DSLR. But, the triple camera array on the back of the phone made it the first device so far that has honestly allowed me to leave my bulky but beloved DSLR at home on occasion without feeling bereft of being able to capture terrific quality images.
Enabling photography on the device are three cameras on the back - a 40 megapixel one, with a fast f/1.8 aperture, an 8 megapixel telephoto with a still very good f2.4 aperture, and finally, for ultra wide shots, a 20 megapixel shooter with f2/2. In other words, pretty much more than you would ask for. A fourth camera, incidentally, is found on the front. If you really must shoot selfies, at least you can be comfortable doing so knowing you have 24 megapixels at your disposal.
No, I don't think it is a DSLR killer for serious photography pro's, but as a backup, and for certain types of shooting - nature, travel, events - the Mate Pro excelled in my initial forays. To its credit, I never thought I would be enjoying macro on a smartphone, with shooting a flower from as little as 2.5 cm away offering an impressive result (see below). The smartphone camera further proved its mettle capturing a couple of lightning fast border collies. This is a feat that I have long resigned to needing my DSLR on hand to achieve, but the Mate 20 Pro enabled me to do so without missing the moment while reaching for my camera.
I would have to test it more extensively side by side to see just how far it can go before picking up a DSLR becomes more practical, but in preliminary shooting sessions, both of stills and video, I found the imagery capture here to be superlative.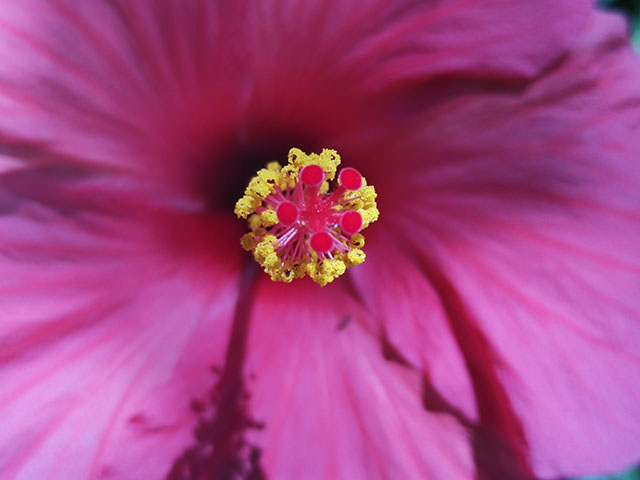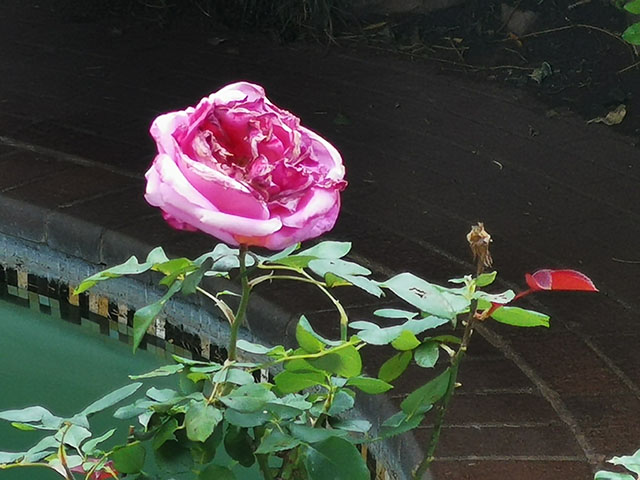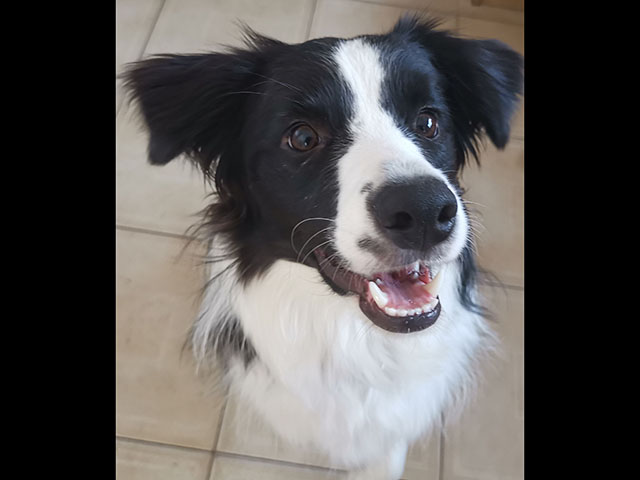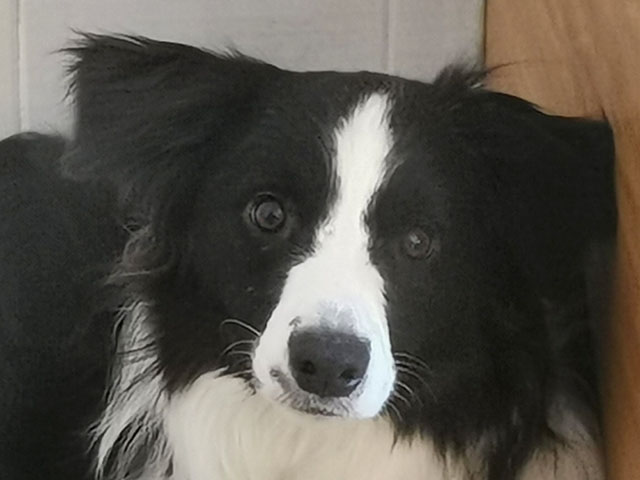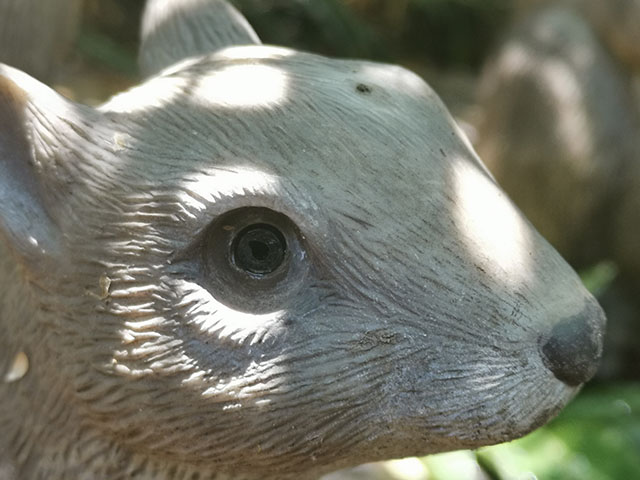 A real performer
That excellent performance, incidentally, is not limited to the camera, but is found in general use as well. Huawei's own Kirin 980 processor and 6 GB of memory does an admirably good job of keeping up with a variety of tasks, from the usual - browsing, tweeting, watching videos etc., to the more taxing, such as playing games. Also, battery life is terrific, thanks to the presence of a whopping 4400 mAh battery. I didn't get a chance to check out the feature that allows you to charge another device wirelessly unfortunately.
I do though have to give kudos to EMUI 9.0. The interface, and its ease of use, on top of Android Pie, is fast, slick, intuitive, and does exactly what you want an OS skin to do - get out of your way and let you access the features of your device easily and quickly.
Live long and prosper
In my use, the phone easily lasted two days use before requiring a charge. That incidentally, was with the Smart display enabled, which adjusted my resolution to save battery life. And, with wireless charging, it attained an almost 75% charge - enough to see you through the day - in about 30 minutes. That would be a huge relief for others who may share my annoying habit of discovering their smartphone has 10% left on its battery right before running out the door for a full day.
The camera is not the only star of the Mate 20 Pro. It is in the use of its AI where I really feel the Mate Pro shows the most promise. With HiVision you can use the camera to recognise objects and food, and for the latter get a calorie per serving info, as well as buy (via Amazon) whatever you point HiVision at.
The use of it for calorie assessment is particularly fascinating, not because it works perfectly, but rather because it enables you to see the AI learning and progressing. In my initial time with it, it identified an apple correctly, but misidentified a pecan as a walnut, an orange as a mandarin and a small nectarine as a fig. Clearly, the AI needs to learn more about the world around us, and the datasets that lie behind the AI need to grow. It should be interesting to see how it progresses in its accuracy and the scope of the objects/food its can correctly identify as time progresses.
AI and you
Where the AI inclusion is really slick is in its application to enhancing photography. An AI Zoom function enables the phone's AI to determine when and on what subjects it should zoom in, leaving you feeling like the AI is working with you to optimise the best possible subject ratio. An AI filter for video functionality is also used to make subjects stand out from their background, either by blurring the background or by making the background monochrome while keeping the subject in colour. For those who would rather the camera optimise the image when taking a shot, Master AI mode has also been improved, with it automatically detecting when you are trying to take a macro shot, for example, or when a wide angle would be your best option.
Those latter two worked very well in particularly, for the above flower shots, and then subsequent landscapes. Furthermore I loved the video that the phone produced. Once again it did my dog's agility, as well as a large tree and the serenity evoked by the tinkling of wind chimes, justice.
Get a grip
There are one or two minor gripes. The first is the aforementioned smoothness of the back, which can be and should be mitigated by a case that offers better grip. The second is that unfortunately the Mate Pro follows Apple's recent example of doing away with the headphone jack. To its credit it does include a headphone dongle in the box, so you can plug in your wired headphones into the same jack that you would use for the power cord.
That means you can either charge your phone, or listen to your music with wired headphones, but not at the sametime. As someone who doesn't own bluetooth headphones, I can't say I am in favour of this trend though, and having yet another essential dongle to worry about losing isn't ideal. Nonetheless, it's more of an inconvenience and personal gripe that would go away should a pair of Bose Q35s grace my life, rather than a dealbreaker.
Also, Huawei has introduced a new storage standard here, called Nano Memory, instead of the usual microSD. That means that if you want to extend the device's storage (128 GB on our review unit) you will need to pay up for another storage card.
Summing up
Without a doubt, comparisons are going to be drawn between Huawei's latest flagship and that of Samsung's Galaxy Note 9. That is understandable, since they are in similar price brackets. Although I need to reserve judgment for the latter to arrive for review before making that assessment, I can say this: the Mate Pro is simply Huawei's best phone to date. Fast, beautiful, brilliant cameras, a whopping big battery and promising AI infused functionality also makes this one of the best smartphones to come out of 2018 as well, if you can afford it.
Based on my short time with it, I have one warning about picking one up - if you do, you are quite possibly not going to want to put it down. It costs R18 000 for the 128 GB version.
Terrific screen, Brilliant photo captures, Lovely screen, Long battery life
Expensive, No headphone jack, Proprietary storage