The road back to the upper echelons of the smartphone space has been a long and tough one for Nokia. After ditching both Symbian and MeeGo in favour of Windows Phone OS in February 2011, the company released its first round of Windows Phone Mango powered smartphones less than a year later.
Although devices like the Lumia 800 (
review
), 710 (
review
), and 610 (
review
) received favourable appraisals, they
did not exactly
set the smartphone sales world alight. Now, the Espoo-based cellphone giant tries again with its first
Windows Phone 8
-running smartphone and Lumia 900 (
review
) replacement - the flagship
Lumia 920
. And for starters, it sports some clever camera optics, LTE connectivity and wireless charging functionality right out of the box.
Look and feel
Although it might not look that way in pictures, the most noticeable thing about the Lumia 920 is its lumpy size, as the device measures 130.3 x 70.8 x 10.7 mm. Although it is not that much bigger than the HTC Windows Phone 8X (
review
, 132.4 x 66.2 x 10.1 mm), the 920 is not as comfortable to hold due to its wider frame. It's also noticeably heavier compared to the 8X (185 g vs 130 g);
Galaxy S3
(133 g) and even the larger
Galaxy Note 2
(180 g).
You do get used to the size after a while however, and due to its solid construction, the smartphone comes off better than most following a drop (even onto a paved concrete road).
On a more positive note, the 4.5" (768 x 1280 resolution; 332 ppi pixel density) PureMotion HD+ screen of the 920 is more responsive compared to the already impressive 4.3" (720 x 1280 resolution; 342 ppi pixel density) Super LCD 2 of the 8X. It also fares much better outdoors when used in direct sunlight thanks to the brightness of the display and Nokia's ClearBlack display technology.
Nokia also stated that the display is so sensitive that you can use the phone while wearing gloves in winter, and we did indeed find this to be the case and can also add that it even works when you tap your car keys on the screen.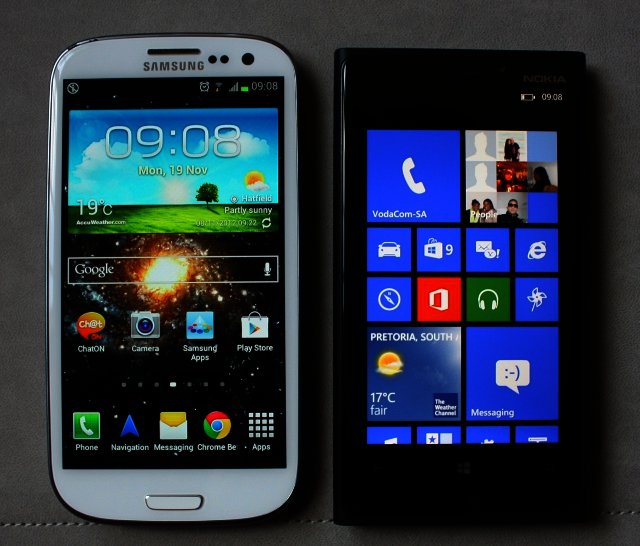 Samsung's Galaxy S3 (left) is a bit bigger than the Lumia 920 (right), but the 920 is thicker and much heavier.
Hardware differentiators
Besides the highly responsive, high-resolution touchscreen, Espoo kitted the Lumia 920 out with an 8.7 MP rear-facing camera as well as a 1.2 MP front-facing snapper for capturing self-portraits and video calls. The rear-facing camera features advanced floating lens technology, as well as Optical Image Stabilisation (OIS), that helps you take in-focus shots even with shaking hands.
In addition, Nokia stated that the Lumia 920's snapper takes in five times more light than competing smartphones, making it possible to capture clear, bright pictures indoors and at night. We found that photos did come out noticeably clearer when taken in bad light and that the OIS system worked really well, even if you are running or jumping when taking a photo. Just like the PureView 808 (review
here
), the 920 misses a trick since it doesn't sport an HDR (high dynamic range) mode or option in the snapper settings.
Wireless charging
Besides the OIS and low light performance of the snapper, the 920's built-in wireless charging also sets it apart from rivals. It sports a massive 2000 mAh Lithium Ion battery, and this large battery lasted between a full working day and 1½ days on average, besting most smartphones available. When it did run flat we simply placed our Lumia 920 on the
Wireless Charging Pillow by Fatboy
to start recharging the device.
Wireless charging accessories like these are unfortunately sold separately, although Vodacom is currently bundling the 920 with a wireless charger on their contract deal. We did appreciate the difference the accessory made, as we were able to pick up the device to answer phone calls, without having to worry about unplugging charger cables. However, you do need to find a place for this Charging Pillow on your bedstand.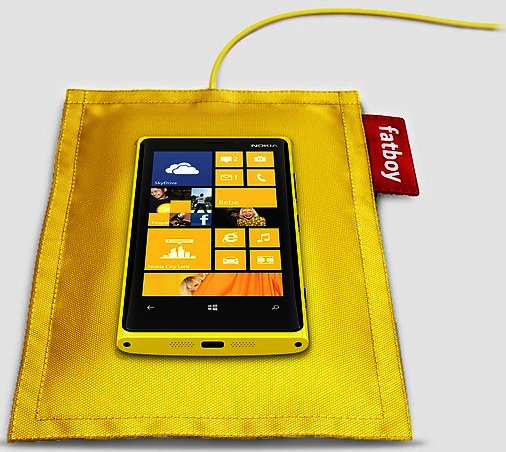 Cut your charger cord dependence via a range of wireless charging accessories.
A more customisable OS in Windows Phone 8
As with HTC's
Windows Phone 8X
, the Lumia 920 is powered by
Qualcomm
's 1.5 GHz dual-core Snapdragon S4 processor, which along with a decent 1 GB RAM, keeps things buttery smooth and snappy whilst navigating the OS and running applications.
During benchmarking, the Lumia 920 delivered a speed score of 228.21 within WPBench, which is just off the pace (234.34) of the Windows Phone 8X, despite boasting the same CPU and amount of RAM.
WP8 basically offers the same design as
Windows Phone 7.5
(Mango), but now enables users to resize the live tiles, allowing for an extra layer of customisation that was lacking within WP7.5's Start screen. Customisation is also on offer on the lock screen, with users now being able to select which quick status notifications are displayed the likes of missed calls,
Facebook
notifications, and emails.
Business users will appreciate the fact that Word, Excel and PowerPoint files can be viewed or edited, thanks to the inclusion of the Microsoft Office hub. This remains the best mobile document viewing and creation tools available on any mobile platform.
In terms of apps,
Microsoft
replaced the Windows App Marketplace with the Windows Phone Store, which now boasts more than 120 000 applications. This is still a far cry from the 700 000+ tallies of
Apple's App Store
and Google Play. Many of the most popular apps and games including Cut The Rope, WhatsApp, Viber, as well as Angry Birds Star Wars, are present within Windows Phone Store, but users will certainly note the absence of a lot of others such as Instagram and browser alternatives to IE 10.
One niggling
issue
on the Lumia 920 is that the smartphone rebooted itself every so often, happening four times over the course of two weeks. Although the frequency of the restarts wasn't too much of a problem, their timing was more annoying since two out of the four reboots happened while using the Nokia Drive+ application to navigate to a destination in Johannesburg, causing us to miss the turnoff on the highway on one occasion. A fix from Microsoft is
reportedly on the way
this month.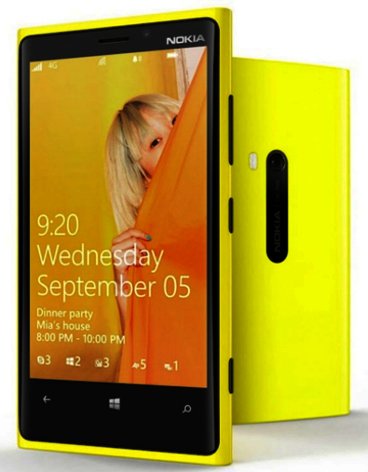 Here we find a more customisable OS in Windows Phone 8.

App-differentiators

For us, it is Nokia's proprietary applications that give the company the upperhand against other Windows Phone rivals. The firm has a much larger portfolio of included (or downloadable) exclusive apps, compared to HTC and Samsung's Windows-powered smartphones.

Besides Nokia Maps, the excellent Nokia Drive+ navigation app, and the Mix Radio streaming music service, which were all also present in the Mango-operating Lumia range, users also receive the new augmented reality Nokia City Lens app.

By pointing the phone's camera at their surrounding environment, City Lens overlays useful information about nearby restaurants, shops, and hotels etc. and also ties in with Nokia Maps and Drive+, so you can just tap and receive turn-by-turn navigation to these.

Photography fans have access to Nokia's Creative Studio app, that allows them to bring an assortment of filters to their photos, snap panorama images via the Panorama app and utilise the Smart Shoot app to capture a more perfect picture. The latter provides users with a few nifty features whilst capturing a group photo, with the 920 will taking multiple shots in quick succession. This means that if one person has their eyes closed for example, you can tap on their face in order to go back to an earlier instance where his or her eyes were open.

Videographers will love the Cinemagraph app that enables you to create animated GIF files. You simply use the Lumia's camera to snap a few seconds worth of video footage and then utilise the app to select which sections of the image must remain motionless and which parts can be animated.

This enables a number of creative possibilities, such as a photo of all your friends standing around the braai, with all the people standing still and smiling in a perfect moment in time and only the fire and smoke being animated.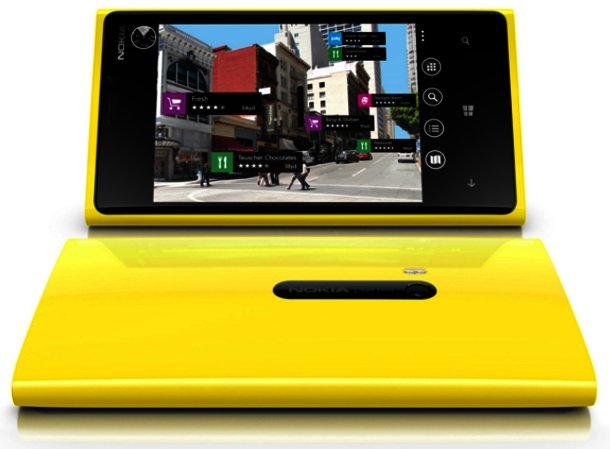 Nokia's range of included and downloadable Windows Phone apps are second to none.
Other features
All of your media and applications can be stored on the smartphone's 32 GB worth of internal storage, of which around 29 GB is user accessible. As with the 8X this smartphone's memory is not expandable since the 920 does not sport a microSD memory card slot (the
Lumia 820
does). You do however have access to an additional 7 GB free cloud-based storage via
Microsoft's SkyDrive
service.
Wi-Fi 802.11 n is included and as with the Mango-operating devices you do have the convenient option to share an internet connection with up to eight (five in Mango's case) other Wi-Fi-enabled devices. Employing this functionality does tend to adversely affect battery life (also the case with most other smartphones), even though Nokia equipped the 920 with their largest ever smartphone battery.
In addition, this 920 also features Bluetooth v3.1 and NFC (near field communication) technology. The latter enables users to tap and send contact info, a link to a website or multimedia content to another
NFC-enabled handset
, as well as pair the device with NFC-boasting accessories.
Nokia's Lumia 920: A hefty device that is worth the weight.
To the point
Despite its hefty frame and bulky weight, Nokia's Lumia 920 is a great all-round smartphone that can compete head-on with the likes of the iPhone, Galaxy S3 and HTC One X. It offers some amazing camera tech (and apps), a brilliant display, LTE connectivity, and novel wireless charging functionality. However, it goes for a pricey R8 000, which makes it around R1 300 more expensive than the 8X and as expensive as the 5.5" Galaxy Note 2 (
review
).
If you are in the market for an alternative to an iPhone and any of the premium smartphones running Android, then the Lumia 920 is right up your alley. Those who do like the live tile-based interface of Windows Phone 8 but need a more grip-friendly, lighter device can go for the HTC Windows Phone 8X.
Pros:
Excellent camera.
Great display.
Snappy performance.
The best value-added apps for any Windows Phone OS running smartphone.
Intuitive and visually appealing mobile platform.
Cons:
Bulky and noticeably heavier frame.
Premium price tag compared to the competition.
Windows Phone Store still misses some key apps.
Restart issue.
Excellent camera; great display; snappy performance; the best value-added apps for any Windows Phone OS running smartphone and intuitive and visually appealing mobile platform.
Bulky and noticeably heavier frame; premium price tag compared to the competition; Windows Phone Store still misses some key apps; and restart issue.