When the Z5 Compact was unveiled alongside the flagship Xperia Z5 and 4K display touting Z5 Premium, the Compact got overshadowed, and perhaps did not get the full attention it deserved. Even at the local event for all three devices, the Z5 Compact did not draw as much attention as the other two offerings. As such, when it landed on my desk for review, I was a little unsure of what it would bring to the fore.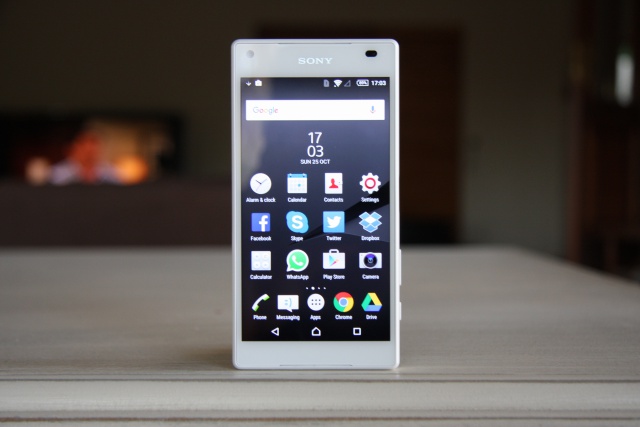 Newly coated
For the first time in a number of iterations, Sony has gone for a new design in its Xperia lineup. Gone is the aluminum frame of yesteryear, replaced by a faux-ceramic frame that matches the colour of the smartphone itself. It's a nice change, and looks particularly handsome in the all white version of the review unit. Sony has also opted for a similar ceramic-esque coating on the back cover in favour of the glass one we've come to know. As such, it makes the smartphone a shade more tactile, as well as less susceptible to marks and smudges, an issue that the previous Xperia Compact's suffered from. Another benefit of the change is the fact that the Z5 Compact cannot be blamed for copying the look of the iPhone 6, like the Z3 (review) did.
Along with the superficial changes, there have been a few dimensional ones too, most notable of these is the increase in thickness. The Z5 Compact measures 8.9 mm thick, which might only be 0.3 mm thicker than the Z3 Compact, but translates to a vastly different experience in hand. Consequently the Z5 Compact feels far smaller, while being far thicker than previous units. This in spite of the display measuring 4.6" diagonally (1280x720). The iPhone 6 for example, which only has a 0.1" larger screen, is far thinner than the Z5 Compact, and therefore sits more comfortably in hand.
Whether or not this will become a problem for users in the long run remains to be seen, but it was something I noticed from the moment I picked up the Compact.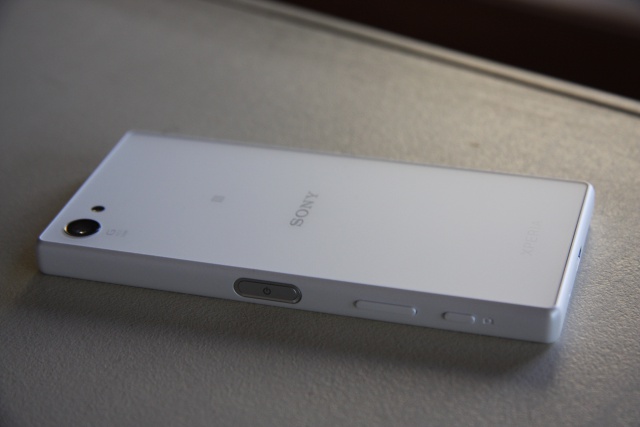 Big match temperament
When Sony first took a stab at Compact version of its Xperia flagships, it sported the exact same specs as its larger brethren. Since the Z1 Compact (review) however, Sony has wavered from this tactic and dumbed down the specs for follow up versions. Thankfully though, Sony has reverted back to its original thinking, integrating the same chipset in both the Z5 Compact and flagship variant. Internally it runs an octa-core Qualcomm Snapdragon 810 chipset, with two quad-core processors running in tandem and clocked at 1.5 GHz and 2.0 GHz respectively.
While both devices are on par from a processor perspective, the Z5 flagship does boast an extra GB of RAM. To that end, the Z5 Compact's 2 GB,makes it ever so slightly underpowered on the multitasking front. That said, the Z5 Compact more than holds its own against other similarly specced devices, specifically in the arena of benchmark testing. The Z5 Compact for example, scored 65 450 on AnTuTu (v5.7.1), which outdoes the Motorola Nexus 6 (review)'s 40 974. As such, it seems like Sony has been able eech out every bit of processing power that the Snapdragon 810 has to offer.
It doesn't simply perform well in testing, but also in real use as well, proving to be a snappy and responsive device that quickly switches between applications and functions with relative ease. This does however carry on caveat, as the Z5 Compact heats up while in heavy use. This presented itself when doing mass updates on Google Play.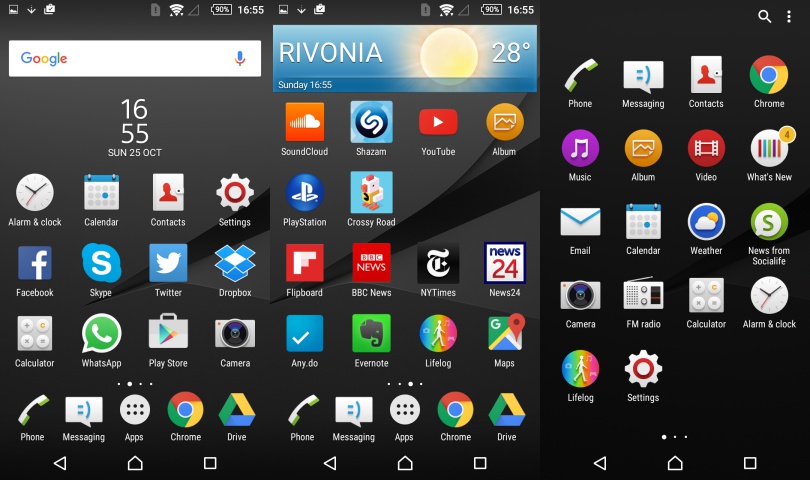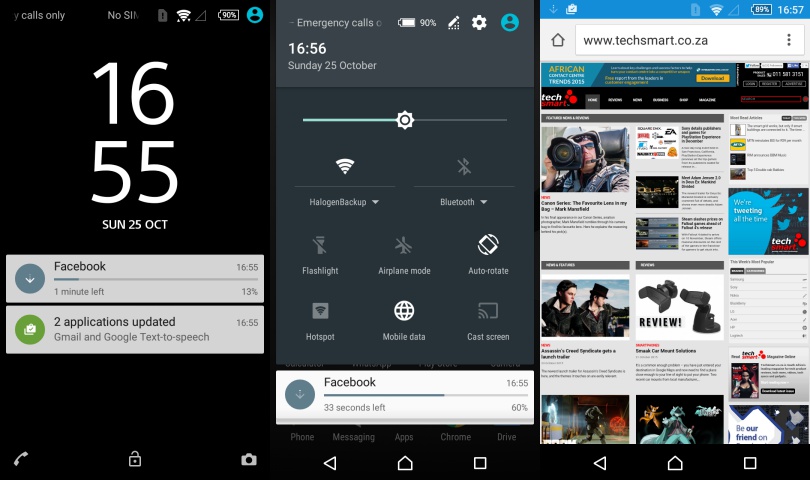 Supporting acts
If just for its processing performance, the Z5 Compact is a great device. Adding to the quality of its experience is a range of solid features, with a great camera, superb battery life and beautiful display. Starting with the camera, is a new 23 MP shooter on the rear, which also marks the first time Sony has upped its specs since the Z1 Compact. The additional have made a difference, although to be fair, the 21 MP version was pretty sharp and consistent as well.
That said, this new version captures images far quicker than the previous iterations, and captures light while shooting outdoors in a fantastic way. As such, for users who pride themselves on having a great smartphone camera easily at hand, the Xperia Z5 Compact is a very enticing offering. Shooting indoors was equally impressive, with miniscule amounts of graininess to worry about.
Along with a strong shooter, the Z5 Compact can deliver up to two days battery life from its 2700 mAh unit. While certain conditions are required for the Z5 Compact to live up to that promise, such as putting the display on as low a screen brightness as possible, this smartphone is more than capable of getting a user through a day and a half's use.
Speaking of the screen, the 4.6" display on the Z5 Compact is wonderfully sharp, showcasing Sony's version of Android 5.1.1 (Lollipop) expertly. It might only serve up a 323 ppi pixel density, but that proves more than enough when viewing videos online or playing games.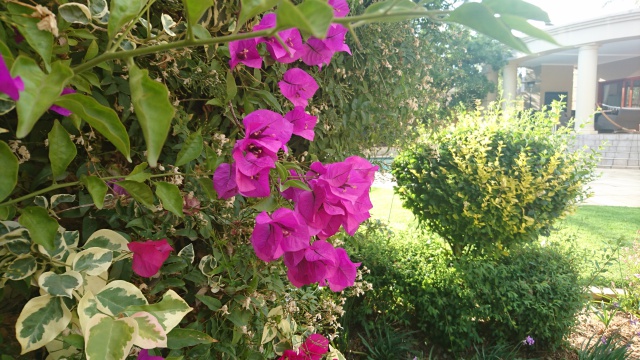 Sample Images.
Final verdict
Sony has always done a great job of making smartphones, and while the Japanese manufacturer did not make as big a song and dance about its IP67/68 rated durability (waterproofness and dust resistance respectively), the Z5 Compact certainly feels well made. It ticks all the requisite boxes needed for a great smartphone experience and only feels bested by the Z5 flagship on the display and RAM front. As such, for users still unwilling to make the jump over the 5" display mark, the 4.6" Z5 Compact is a great option. Retailing just below the R9 000 mark, it might a bit on the expensive side, but its range of specs ensures it will remain technologically relevant for at least a couple of years.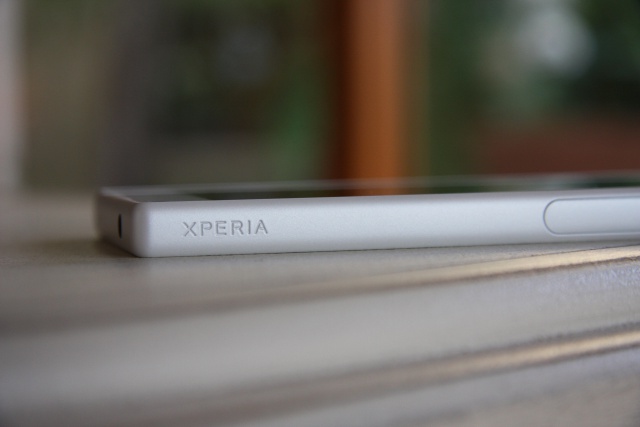 Well designed and put together; Surprisingly strong specs; Great camera and battery life
A bit too thick; Heats up while multitasking; A bit expensive