FULL DISCLOSURE: Phone was received from Tecno as a seeding unit and not returned.
There's been a number of Chinese brands entering the local market over the past few years, with one of the latest being Tecno. Believe it or not, but this company is actually the best-selling smartphone brand across Africa thanks to a strong line-up of affordable devices.
The Tecno Camon 17P is now available for purchase locally for R5 000, competing in the respectable midrange market. Can it keep up with the pace?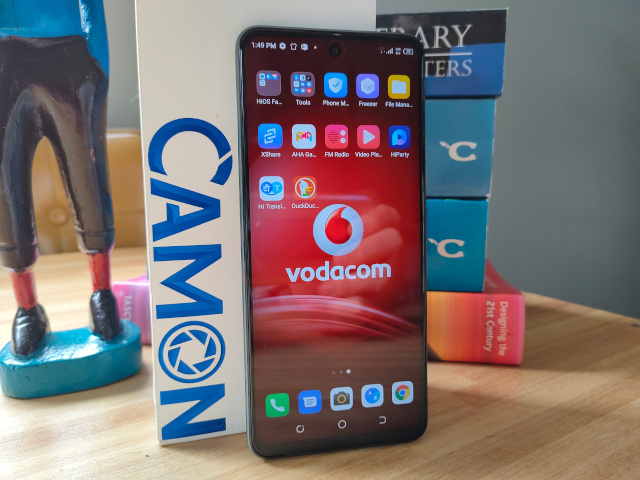 Starting off, it's very difficult to fault the Camon 17P for its impressive 6.8" screen, complete with 1080 x 2460 pixels and about a 395 ppi density. Many phones offer in the region of 6.5", and it's actually impressive how that extra .3" makes a difference, especially when watching movies or YouTube. That said, it also makes the phone longer which means often you need two hands to use it properly.
The unit sent for review was Spruce Green in a metallic looking finish; convincing enough to make one forget it's actually a plastic body. Also included is a plastic cover and a screen protector already applied, which is a nice touch.
One of the more impressive features on the Camon 17P is the battery management coming from the 5000 mAh unit. It lasted as much as two full days without having been too frugal on usage. The 18W quick charge is okay, providing 10% in 10 minutes. I enjoyed the side fingerprint scanner, which is a lot easier to use than screen-based ones.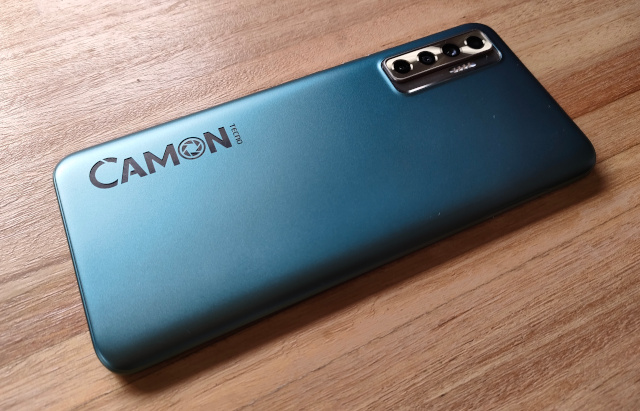 The phone runs on the octa core MediaTek Helio G85 chipset (also found in the Xiaomi Redmi Note 9), with 6 GB of RAM. Although the chipset is not the latest, it's a sufficient setup with very few cases of lag, plus it allows for some 3D gaming too.
As far as storage space is concerned, there's a solid 128 GB on offer, with the added ability to add a MicroSD card without having to sacrifice one of the SIM cards. Talking of which, the Camon 17P is a dual-SIM phone, with one caveat – you have to have a Vodacom SIM as the main one since it's locked to the network. One thing to keep in mind is that this is not a 5G capable phone, so high-speed data is still 4G dependent.
This brings us to what is one of the biggest concerns about the Camon 17P: a lot of bloatware. Things like Palm Store, Phoenix, HiParty, Tecno Spot and AHA Games take up space, plus you're not able to remove a lot of them. They often come with notifications, plus the phone also prods you to install more recommended apps. Some advice – uninstall as much as you can and turn off notifications for the rest.
This forms part of Canon's HiOS user interface, which often chooses to do its own thing, rather than staying true to Android. For example, on many Google devices you can swipe right for a screen populated with news, tailored for you from your interaction with Google. On this phone, HiOS does that, but it's not linked to Google, rather to content and news of Tecno's choosing. HiOS is based on Android 11, with many others in its price range still on Android 10.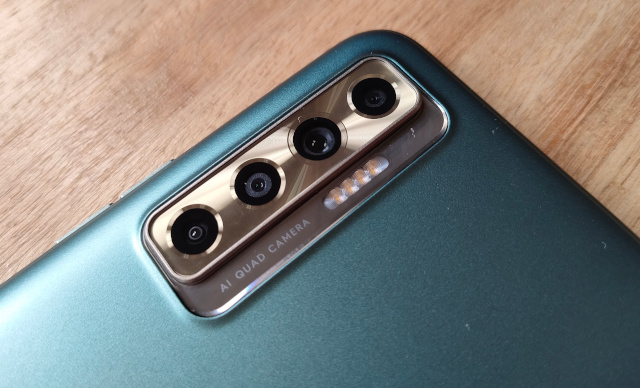 Tecno touts the selfies coming from the front-facing camera, but it left me less than impressed. With the AI cam doing the selection, selfies often did not feel sharp nor true to the 16 MP it's capable of - this is very noticeable once you zoom in on images which seems fuzzy. The 64 MP quad camera at the back did better, with the AI cam again choosing the settings quite effectively. There's also slow-motion capture and integration with Google Lens. That said, the camera did not perform at its best in low-light environments.
At R5k for the Tecno Camon 17P, it should at least form part of the short list when you're browsing for phones in that price bracket. The rather large screen at 6.8" will find an audience, while it also performed solidly for the most part – especially by providing two days' worth of battery life. That said, the preinstalled apps drag the user experience down, while the selfie cam is not particularly impressive.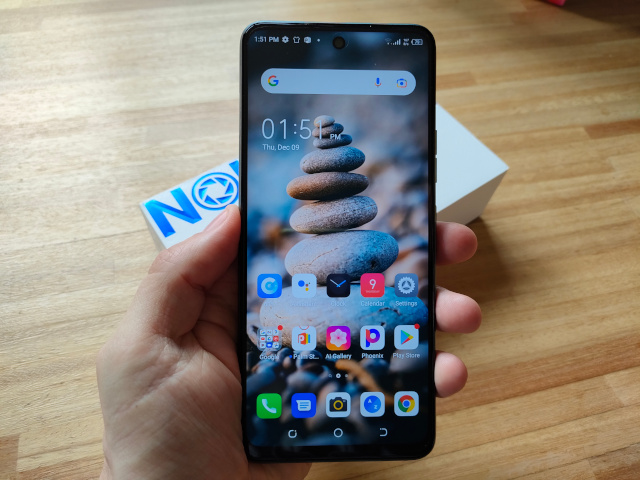 Nice and large screen, decent battery life, dual SIM with space for MicroSD card, good fingerprint scanner on side
Filled with bloatware, underperforming selfie cam, no 5G