Vodacom has entered the budget smartphone arena once again, this time with its Smart II with which the company is looking to best competitors such as Samsung's Galaxy Pocket, LG's Optimus L3 and Nokia's Asha 311 in the battle to become your next entry-level smartphone. This very pocketable (109 x 58 x 12.3 mm; 120 g) handset aims to land a knockout punch to rivals thanks to its comparatively higher resolution display, and enhanced look and feel for a recommended retail price below R1 300.

Design

The Android 2.3.7 (Gingerbread) operating Smart II sports an all-plastic design that features an ivory back cover and ebony face, bringing what we thought was a visually appealing contrast to the look of the phone.

If you find this two-tone combination too drab, there is three more clip on back covers included in the retail package to add some colour to the design mix.

This smartphone feels quite sturdy in hand and even though it may be worlds removed from the premium styling found on an iPhone or HTC Windows Phone 8X for instance, it is at the very least easier on the eye compared to its similarly priced rivals.

Besides trumping competitors on the design front, the Smart II also boasts a slightly better capacitive touchscreen that measures 3.2" (320 x 480 pixels). This display manages to reach the benchmark 180 ppi pixel density, required for holding pixelation at bay whilst viewing images or zooming into web pages within the browser.

It manages to best a number of entry-level devices, including the Galaxy Pocket's 2.8" (240 x 320, 143 ppi) screen, the L3's 3.2" (240 x 320, just 125 ppi) display, as well as the Asha 311's 3" (240 x 400 resolution, 155 ppi pixel density) screen.

However it must be noted that this screen is a real fingerprint magnet and almost as bad as the L3's display when used outdoors since it offers virtually no protection from glare.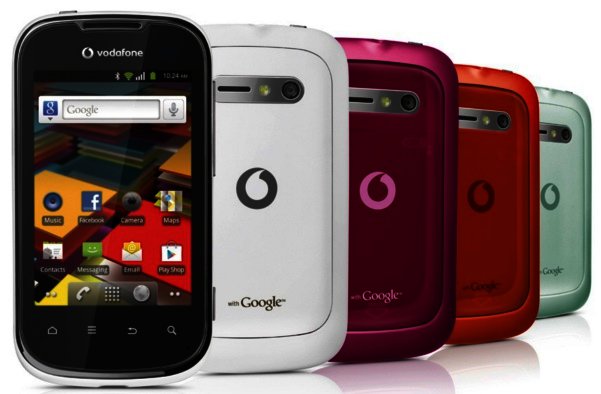 Find a colour to suit your mood or style, thanks to three additional clip-on back covers being included the box.
Performance

Powering the Smart II is a Broadcom 21552 system-on-a-chip (SoC), which features a 832 MHz ARM CPU that keeps things ticking over smoothly within the operating system (OS). This CPU is assisted by a decent dose (512 MB) of RAM, which might be average on a midrange device but not in this price class (sub-R1 500).

During performance testing this SoC delivered a productivity index score of 322 and gaming index score of 1148 within Smartbench 2012.

This is considerably lower on both counts compared to the L3 (productivity index score of 540 and gaming Index score of 2004) and its zippy 800 MHz single-core Qualcomm MSM7225A SoC, but better in terms of productivity (299) than the 832 MHz ARM 11 CPU of the Galaxy Pocket managed.

The Pocket came in slightly higher (1863) within the AnTuTu benchmark test than the Smart II (1822), whilst the L3's score of 2491 blew both budget rivals out of the water.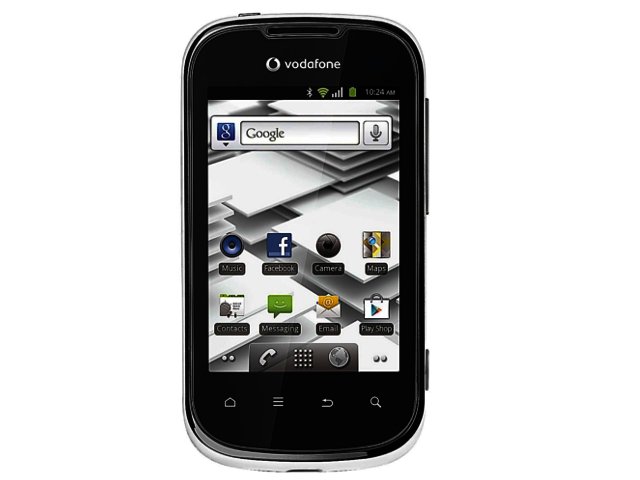 Things run smooth whilst navigating the OS, but the Broadcom chip is not exactly the Usain Bolt of the budget range.
Other features

In terms of connectivity, the Smart II offers 3G HSDPA data connectivity with download speeds up to 7.2 Mbps and uploads speeds up to 5.76 Mbps, complemented by 802.11 n Wi-Fi (Wi-Fi hotspot functionality also included).

Vodacom included the handy Vodafone Data Management app that enables users to get detailed stats surrounding their data usage, even down to each individual app. Using this application, you are also able to control your data usage on the device, by selecting which apps can call upon your mobile data connection when not in range of a public Wi-Fi connection.

The mobile further features Bluetooth 2.1, FM radio with RDS, and a microSD memory card slot supporting cards up to 32 GB in size with 2 GB included in the retail box. You'll need this card since the Smart II boasts only 150 MB of internal storage.

Also onboard is a 3.2 megapixel camera with LED flash that captures some really average stills and records underwhelming VGA (640 x 480) videos at a mere 20 fps.

Unlike the not-so-buttery-smooth videos, the battery life is pretty decent thanks to the Smart II's 1200 mAh lithium-ion battery, lasting over one and a half days.
The always useful physical camera button is present, but a decent snapper performance - not so much.
To the point

Vodacom's Smart II is a good all-round performer. This smartphone may not sport the fastest CPU in the budget range, but it does feature an impressive build quality for this price range, and one of the best touchscreens (glare notwithstanding) in this segment.

It goes for a recommended retail price of R1 300 making it more expensive than Samsung's Galaxy Pocket (R1 000), but cheaper than LG's Optimus L3 (R1 500) and Nokia Asha 311 feature phone (R1 500).

Our pick of the budget range is still the Samsung Galaxy Pocket as its the best value proposition by far and offers decent specs along with a unique draw feature card in Samsung's exclusive Pocket Musiq service, which makes a large selection of music tracks (including SA artists) available to users to legally download for free.

Pros:

Sturdy construction
pocketable dimensions
higher resolution display than rivals
handy Data Management app

Cons:

Not the best performing budget CPU
rather average camera performance
touchscreen prone to displaying glare plus a real fingerprint magnet
Sturdy construction; pocketable dimensions; higher resolution display than rivals; and handy Data Management app.
Not the best performing budget CPU; rather average camera performance; and screen prone to displaying glare; plus a real fingerprint magnet.