PREVIOUS ARTICLE
NEXT ARTICLE
FEATURE ARTICLES
Know your Anime: Kyou Kara Maou!
By
Allen Simpson
5 May 2014
|
Categories:

feature articles
Know your Anime: Kyou Kara Maou!
We all know of tales where people are whisk away down a hole, ending up in another world, much like Alice in Wonderland. But unlike Alice finding herself in a psychedelic landscape with smoking caterpillars, playing cards, and mad tea parties, in Kyou Kara Maou! our hero is 'flushed' away to a world of fantasy that is all too real. This is his tale: Kyou Kara Maou!
While our protagonist, Yuuri Shibuya, tries to rescue a friend from bullies, they shove his head into a toilet and flush it. Suddenly he finds himself in another world- the land of Shin Makoku, where he finds out he is the Maou (Demon King) of the Mazoku (Demon Race). The Mazoku are not that different from humans, they look human but they live longer, with some having magical abilities. This new world looks much like medieval Europe.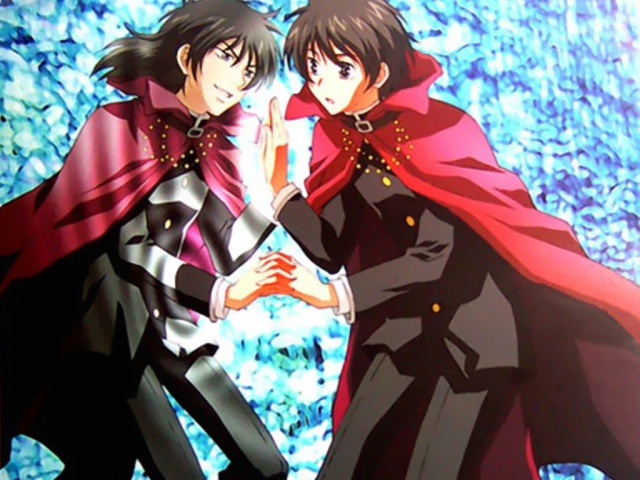 A lot of the storyline centres around conflicts between Humans and Mazoku and how Yuuri tries to find peaceful solutions to problems. Sometimes when things get too strenuous, he blacks out and transforms into a magical version of himself (longer haired and more mature) to resolve any adversities. After he returns to his human form, Yuuri has no recollection of what happened.
Another story plot, and this one is quite funny, is that if you slap an inhabitant of Shin Makoku in the face, it serves as a marriage proposal. And as it so happens, a very straight Yuuki slaps a man, Wolfram Von Bielefelt, and they become engaged. There are quite a few funny scenes and the humour in the series is top notch.
It is easy to get emotionally attached to the characters in this anime. There is Gwendal von Voltaire, a stern man that loves cute things, and always worried for Yuuri to extremes. Then there is Conrad Weller, Yuuri's bodyguard and an excellent swordsman that has his hands full with Yuuri because he does not always listen to him. The former queen Cecilie von Spizberg is also quite funny as she tends to hit on Yuuri a lot and even stalks him in the royal bathing area. All of these characters bring a sense of comic relief and fun to the series.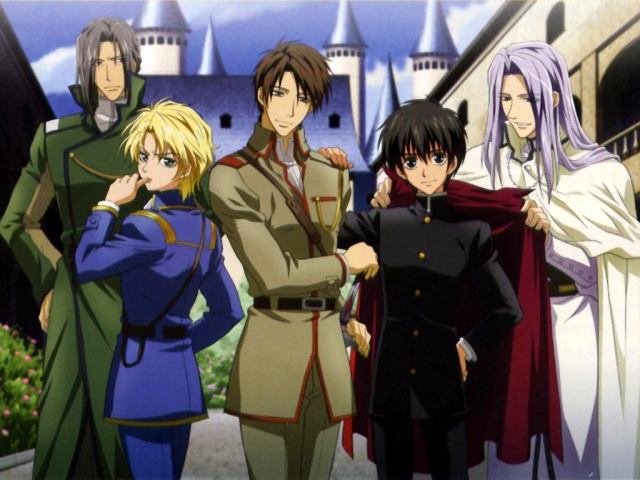 The animation is a jewel in that the animators really did an awesome job to show the character's facial expressions and it looks quite natural. The lip syncing between the voice actors and character animation is equally impressive.
Soundwise the anime's intro and outro songs are not too bad and goes well with the anime, but the background music throughout the series is very generic and easily forgettable. But the voice acting is so wonderful, you can 'feel' the determination in Yuuri's voice as well as Wolfram's jealousy or anger, which is great proof of the voice acting talent in the anime.
Despite the background music's generic overtone, this anime is really worth sinking your eyeballs into. It is funny at times, with a great story and really likeable characters. As the anime progresses you will find it becomes more serious. This happens gradually and sometimes it's nice for a story not to be pulled into major plots from the start.
Also watch: If you like Kyou Kara Maou! you can also watch Yu Yu Hakusho or Claymore.
About Studio DEEN:
Studio Deen Co Ltd is a great anime company that started in 1975 by members of Sunrise. It is responsible for great anime like Rurouni Kenshin, Soul Hunter, Fruits Basket, Samurai Deeper Kyo, Getbackers, and Law of Ueki.
About our contributor: Allen Simpson is a blogger and a published poet who has a deep passion for anime. He is also co-owner of AnimeFanatika, a reliable source of information on Anime providing fans with the latest news, reviews and goings on in the industry. Visit their website and become a Fanatik today. Sugoi!
USER COMMENTS
Read
Magazine Online
TechSmart.co.za is South Africa's leading magazine for tech product reviews, tech news, videos, tech specs and gadgets.
Start reading now >
Download latest issue
Have Your Say
---
What emerging technology holds the greatest potential?
Artificial Intelligence (

125

votes)
Blockchain (

23

votes)
Virtual Reality (

16

votes)
High Performance Computing (

17

votes)
Machine Learning (

23

votes)
Nanotechnology (

35

votes)
Computer vision (

5

votes)
Edge computing (

4

votes)
Autonomous vehicles (

128

votes)