AfricaCom is expanding. Traditionally a primarily telecommunications focused event, the conference this year will become more of a diverse festival that encompasses telecommunications (still) but with an additional focus on technology and the digital revolution as a whole.
At its launch event in Rosebank, Tom Cuthell, Portfolio Director at Knect 365, explained that the organisers aim was to broaden the scope of what has become the biggest technology event in Africa, particularly as technology, media, and telecoms spaces have been converging.
Something new
Happening again in November, AfricaCom will also be longer, spanning five days for the festival itself from the 14th to the 18th. Additionally, running simultaneously will be an exhibition from the 15th to the 17th, with both held, once again, at the Cape Town International Convention Centre. Even more interesting is that this year, the event will span a variety of additional topics, including enterprise ICT,
mobile finance and commerce, Internet of Things and smart cities, digital entertainment and connecting Africa.
Cuthell elaborated that new additions include Afest, a live music concert featuring the likes of Black Cofffee and Freshly Ground, which will kick off the event and give participants as opportunity to meet and network. Additionally, Cuthell noted that the aim of the new festival format will be to foster actionable takeaways, rather than just having a conference format where people listen to speakers, go away only to rinse and repeat the following year.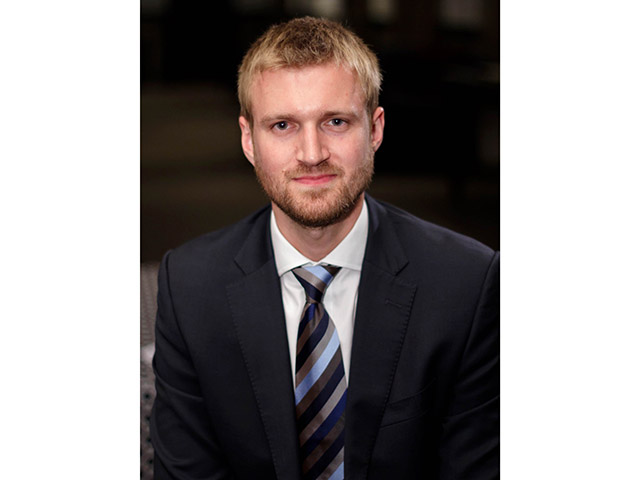 Tom Cuthell, portfolio director, Knect365
Panel beating
This overview of the forthcoming event, which looks set to hopefully reinvigorate the format, was then followed by a brief panel discussion, offering a small sample of the kinds of discussions that will be taking place at AfricaCom, is that the event will not be abandoning its telecoms roots. The panel, included Luke McKend, MD at Google SA, Riaan Graham, Director sub-Sahara Africa at Ruckus Wireless and Bora Varliyagci, Head of Africa – Digital Infrastructure at Mott MacDonald, and was facilitated by Duncan McLeod, editor of TechCentral. More particularly, it discussed some of the challenges hindering connectivity and opportunities that are available to improve connectivity and access across the continent.
The panel discussed some of the challenges hindering connectivity and opportunities that are available to improve connectivity and access across the continent.

One of the strongest points made was that the ICT sector is critical for the growth of the African economy and it's going to require collective efforts from both governments and the private sector to improve connectivity and ensuring cost effective quality connectivity to all.
Some of the strongest comments came from Graham, who pulled no punches, pointing out that if South Africa doesn't address the state of education then we would likely have a crisis. He elaborated that he doesn't believe young people are being empowered with the right skills, and criticized the lack of coherence between the private sector and government. "Every year we stagnate we place ourselves in danger of falling further behind, and there needs to be a clear roadmap and vision," he noted.
More particularly, he pointed out that government should speed up the process of regulation, stressing "we can't afford to take five years to decide what can and cannot be done with an LTE license." Rather, he stressed that the those involved in the industry should engage with government collectively, pointing out that neither the technology nor the world is going to wait."
Reaching consensus
McKend did offer a bit of hope, noting that Google was a long time firm believer that the internet was a driver for economic growth, and explained that they have found that businesses that have a digital presence tend to do better and employ more people. The problem, he continued, is that it is difficult to merely have a four year degree programme in place, as by the time students graduate where they are learnt has become defunct.
"This speaks to how quickly the digital environment is changing the game, if you can't react more responsively you end up missing the boat," he said.
The panellists agreed that there needs to be better coordination, collaboration, a focus on education and skills development and a more holistic approach from all industry players should we wish to see positive change. Once again, much like in EMC's recent discussion on smart cities, the ball was placed firmly in government's court, with the panel stressing that the South African government needs to be more proactive and forward thinking in their approach from a policy to infrastructure perspective should we wish to see rapid growth.

For more information on AfricaCom or to register, visit the site. Alternatively, take a quick look at the video below to see what lies in store.