TechSmart Business News sponsored by the Huawei Global Developer Programme
The promise of digital transformation is not reserved for large enterprises. Modern digital platforms and infrastructure are accessible, affordable and deliver massive transformation for medium businesses – without the traditional risks or costs.
Today's market conditions do not inspire change. It seems more prudent to lie low and avoid the ambitious journey of digital transformation. Smaller businesses accept such logic almost without question. But they are missing an opportunity to leap forward. By harnessing modern technology, they can improve operations, develop revenue streams and respond more effectively to their customers.
"The view of medium-sized organisations – that digital technology isn't really for them – is easy to understand," said Mooketsi Gaboutloeloe, Technical Sales Representative at Dell Technologies South Africa. "The costs of acquiring those technologies were high and it was difficult to find value quickly. But that's changed with the advent of the platform and services era. The picture has shifted radically over the past ten years."
Digital transformation is defined by Techaisle as "the use and integration of organisation-wide digital business processes, including modernisation of current processes and supporting infrastructure to achieve previously unattainable or unimaginable business outcomes."
The new level playing field
The word 'unattainable' is of specific interest. Complex business services are normally very expensive, requiring considerable investment and a long term view on ROI, elements that are risky for medium businesses. For generations, smaller organisations watched as large enterprises could spend on the investments into cutting-edge technologies. They waited until a given service or system commoditised enough to become more affordable.
But, as Mooketsi points out, this picture has changed. Some medium-size organisations are already on the journey. According to Techaisle's study, Digital Transformation for Midmarket Organizational Success, 52% of medium businesses connect their internal systems with external clouds. Those companies are also chasing improved operating models and economies, using hyper-converged infrastructure (HCI) and software-defined infrastructure to access improvements such as virtualisation and platform deployment.
The capability to leverage powerful company systems and cloud services is opening the midmarket's potential. They can increasingly operate seamlessly across geographies, pursue predictive analytics and deploy emerging technologies such as artificial intelligence and Internet of Things (IoT) solutions to track assets or improve maintenance.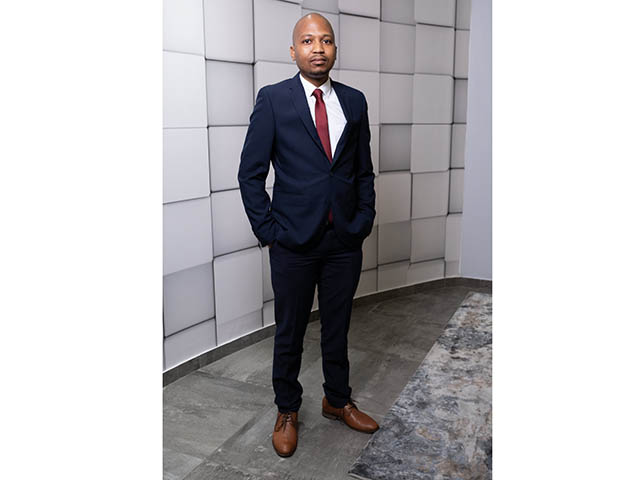 Mooketsi Gaboutloeloe
Activating the transformation
Yet a significant number of midmarket organisations are not far along the adoption curve and many have yet to start. The abovementioned misconception – that this wave of modernisation is reserved for large or deep-pocketed organisations – is often the barrier. The economies of modern systems remove that barrier, Gaboutloeloe explained:
"Signing a big cheque to get a large system is not the play anymore. Even enterprises are shifting away from that and looking for project-based technology delivery. They like that they can pay for it as an operating expense or through a consumption model. They also like that solutions can be more modular, that you only get what you need. Medium businesses can take advantage of these market models to access those same technologies."
The resulting number of choices in the market can be another barrier. Medium businesses have the luxury of pacing themselves and scale technology as they need it. But it's important to realise that the benefits of digital transformation evolve out of capabilities the business develops. It's a journey that requires a meaningful first step, which is why a digital transformation strategy is necessary.
Breaking it down
Dell Technologies considers four elements as essential for the strategy: modernising the business, protecting assets (security), empowering your workforce and automating IT operations. This last element happens to be the right place to start modernising, automating and transforming.
"There are many gains to be made at the infrastructure and IT levels," said Gaboutloeloe. "The calibre of networking, storage and server solutions available were out of reach of most medium businesses. Now that these systems are accessible and affordable, companies can start automating IT operations and use the cloud to access IT-as-a-Service. Their technology people can then focus on business challenges, expand their skills and help apply transformation's impact on the rest of the organisation."
The other three elements build on these efforts, reaching towards those previously unattainable or unimaginable business outcomes Techaisle refers to. If your strategy can encompass business, IT, workforce and security, it will guide any size organisation towards becoming a 21st-century digital powerhouse.
Dell Technologies is uniquely positioned to help medium businesses not only respond to digital transformation but take advantage of it. A full-service partner with the latest innovative solutions from end-users to infrastructure, we have the strategic guidance and expert execution, that can help organisations of any size adopt the right transformative technologies to compete. We understand what's happening in the market and how you can use IT to meet the needs of your organisation and your customers today and into the future.
Modern solutions, once the domain of enterprises, are now within reach, affordable and relevant to today's business challenges. Don't let the barriers of the past or concern about that first step stop you. Medium businesses can ride the wave of digital transformation. For more, take a look at the second episode of the series below.