Extramarks Education, a 360° digital learning solutions provider catering comprehensive digital learning content for grades R to 12, exhibited its offerings at the "Digital Education Show Africa 2015", held at the Sandton Convention Centre in Johannesburg from the 6th to the 7th of October.
The conference provided a huddling platform for various prestigious digital learning innovators from across the world. The exhibition witnessed high-end technological solutions for the education sector being showcased by many prestigious publishers and e-learning companies.
Mr. Karunn Kandoi, President – International Business & strategic Initiatives, Extramarks Education, focused on personalized learning followed by Mr. Tanay Kumar, South Africa Business Head, who demonstrated anytime-anywhere learning through Extramarks' solutions.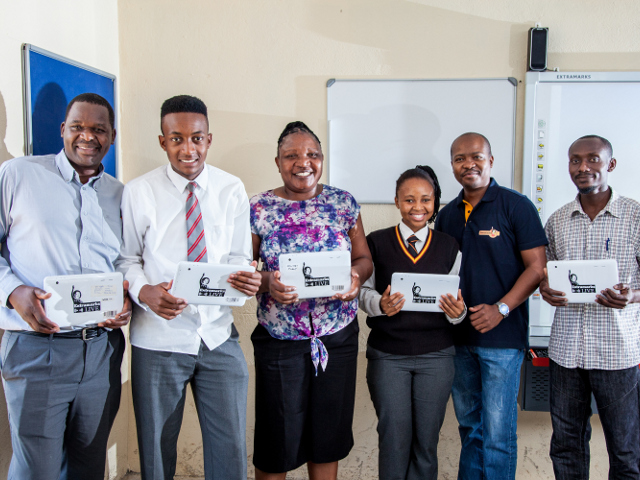 "Personalization of learning" jargon was demystified by showcasing Extramarks' content and its pedagogy. While the uniqueness of learners owing to different intrinsic tendencies and personalities is the biggest impediment to traditional pedagogy, the same is encountered in most of the modern digital learning solutions. Most of the digital education providers resort to different product designs for varied strata leading to inflated prices. Extramarks Education reaches out to different learners with the same offerings being packaged differently. The concepts are presented carefully in a number of ways, designed to ensure meeting of varied learner needs.
The speakers placed emphasis on scalability in quality education as a USP. With high technological expertise, experience of academicians and deep understanding of psycho-social aspects of learning, the company is successfully able to facilitate world class education offerings at a comparatively lower price making it cost beneficial yet effective.
The After-school assessment model, including Smart Study Pack, Smart Study Tab and Smart Study App, is directed to guide a student studying at his/her own pace and space. Students herein plan their own learning schedules and learn independently. This model can also be supplemented by mentor intervention.
Mentioning the After-school model, the delegates emphasized the need to break the constraints of physical proximity in learning. A big proponent of Asynchronous Learning, Extramarks Smart Study Packs and App are bound by the minimal requirement of access to the Internet. Smart Study Tabs have embedded content and offer 100% anytime-anywhere learning.
The delegates presented various features like Adaptive software enabling a student to learn asynchronously. Another feature of its content is Quality hardware to ensure uninterrupted learner attention. Also, Extramarks usage of text, Audio-Video, animations etc. compensates for the physical absence of an instructor. Fragmented into very small bits, the lessons can match themselves with different learner attention spans.