Tech News sponsored by: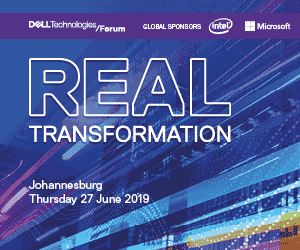 One of the key challenges universities face today is how to keep up with the ever-growing connectivity demands of staff and students. Students expect to receive all their data and services wirelessly, and professors and researchers expect to be able to collaborate easily over the network. Having pervasive wireless is no longer a nice to have, it's a staple and in order to remain competitive, it's something that universities desperately need to get right.
However, this challenge isn't unique to universities. In a sense, university campuses exist as mini townships, and there are certainly a few parallels which can be drawn between their ambitions and those of a smart city; both have to handle a constant stream of people connecting a variety of devices from all manner of locations. They also have to find ways to boost their network coverage across varying distances and find a consistency in their network connection in order to provide the 'smart experience' that users expect.
So what can universities learn from recent smart city projects to identify which solutions they could implement effectively to impact the campus.
Delivering a network on the edge
As the connectivity demands of users continue to grow, they are rapidly expanding past concentrated hubs to the edge of the network. Whereas before, Wi-Fi was naturally concentrated on central university buildings or town centres, nowadays there is an expectation that coverage should be consistent no matter where you are. That means that the network infrastructure must be mobile enough to follow users far and wide.
Aruba installed the WIFI at the University of Free State. The total number of Aruba access points (APs) is 2000, along with eight Mobility Controllers, to effectively serve UFS's 33,000-strong student base and 4,500 staff. The university has widely and strategically placed access points throughout the campus (and sometimes beyond) to provide that always-on experience. Its students have full access to university Wi-Fi.
Balancing experience versus security
While mobile connectivity, cloud and IoT bring sizeable benefits to everyone who uses them, they also provide hackers with a plethora of opportunities for exploitation. Many IT teams may believe the simplest answer to this is to lock the system down to ensure security – but often this comes at the cost of the experience. Under significant pressure to deliver the latest solutions to inhabitants, both smart cities and universities must walk a tightrope between providing the best possible user experience and keeping the network secure.
The way that smart cities have mitigated this is to implement networks that are granular enough to show the individuals and devices connecting to them. By monitoring patterns of usage, spikes in demand, and any irregularities, these networks can adapt their policies in real-time to match demand and prevent breaches.
To avoid costly downtime and user dissatisfaction, this is something that universities should also be looking to replicate with their own networks.
Creating intelligent insights
Although we have been focusing on the user benefits of a consistent network on the edge, it also can be used to benefit you, the institution. The most successful smart city projects are actually harnessing the power of an always-on network to collect relevant data and turn it to their advantage.
Universities also need to be utilising their network data to make improvements across the campus. As universities continue to battle each other in a bid to attract new students and provide the best possible experience, these insights will be invaluable. With the wealth of information they acquire, universities can differentiate them from other institutions through little quality-of-life improvements.
Preparing for the Experience Economy – together
In the coming years the experience economy is only going to grow more and more prevalent. In order to keep up institutions need to work together – attending conferences like Networkshop and being vocal about personal successes in order to discover joint learnings. As the most successful smart cities have shown us, collaboration is going to be key to unlocking solutions to these challenges and ensuring that user experience goes hand-in-hand with a secure and reliable network.