When we reviewed the
IXUS 310 HS
, we fell in love with it almost right away. The svelte body seemed to slip into and cling to our hand, and we felt like we never wanted to let it go. Although the IXUS 1100 HS doesn't quite reach those same ergonomic heights, that does not mean it does not have an appeal of its own.
The 1100 HS is instead like the 310 HS's established, responsible and reliable older sibling. A rectangular frame with more distinctive edges is perfectly complemented by an all chrome finish, which gives the camera a bit more of a conservative, though still modern appearance.
And with a 12.1 megapixel sensor, intelligent image stabilisation and full HD 1080p video, this compact certainly has all the specs to be a competent shooter.
Similarities begin
There are also a number of similarities between the two cameras though. The first of these is the presence of beautiful, sharp 3.2" touchscreen, which covers almost the entire back of the compact, with the exception of a picture playback button.
As on the
310 HS
, we found this to be responsive and bright, displaying images crisply. The touchscreen is used not only to preview pictures, but also to frame shots and navigate functions, and in moderate sunlight outdoors we had no problems viewing the images.
Another area where the screen excelled lay in its responsiveness to touch navigation. Admittedly, we weren't completely sold on the idea of navigating all a camera's functions using a touchscreen a couple of months ago, but this is the third IXUS to win us over to the idea. This is due in part to the intuitive way in which the controls are laid out. We never had to consult a manual to figure out how to access certain functions, they were right where we expected them to be.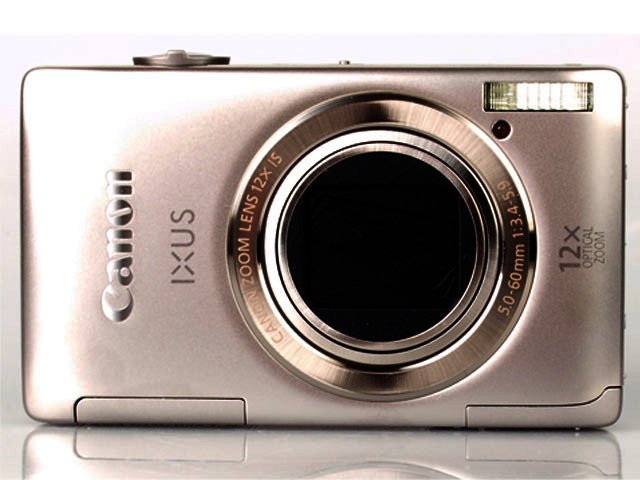 The IXUS 1100 HS is certainly an attractive compact.
Functions galore
These functions included exposure compensation (up to 2 stops in either direction in one third stops), ISO selection (100, 200, 400, 800, 1600 and 3200) and drive mode, for switching between single shot, continuous and continuous with autofocusing. Movie quality could also be selected, ranging from 640 x 480, 1280 x 720 to 1920 x 1080. Additionally, a host of video exposure settings were similarly easily accessible. These included Auto White Balance, daylight, cloud lit, tungsten and fluorescent.
Light metering options on offer included centre weighted, evaluative and spot metering. Additionally, the 1100 HS enables you to select from a variety of colour preferences for in camera colour processing. These include neutral, vivid (increased contrast and colour saturation), sepia, black and white, positive film, lighter skin tone, darker skin tone, vivid blue, vivid green or vivid red, or to turn it off altogether.
Quality and Focus
Perhaps the greatest similarity between the two camera lay in two critical areas – auto focusing and image quality. On the former, the camera was responsive, snapping to focus effortlessly in a variety of situations. While very low light produced a bit of 'hunting', this was rare, and indoor lighting, outdoors and overcast weather had no negative effect on the camera's ability to snap to attention.
It is possibly one of our most important considerations when testing cameras, and the first aspect we try out on any camera, as ultimately a camera's autofocus responsiveness determines how much confidence a photographer has in their equipment, and whether they can trust the camera will render a sharp image rather than a blurry mess.
Image and video quality in one word was superb. It was everything we hoped the 1100 HS would deliver. While artifacts and loss of quality started showing slightly at 1600 ISO and a bit more noticeably at 3200, especially in very poor light, this was more a case of pushing the camera to its limits. Shooting photos outdoors, indoors and in ideal, decent and even just adequate lighting produced the best samples of the quality the camera could deliver.
On this front, the 1100 HS matched the still image and video quality we raved about on the
310 HS
, and was easily the most striking similarity between the two.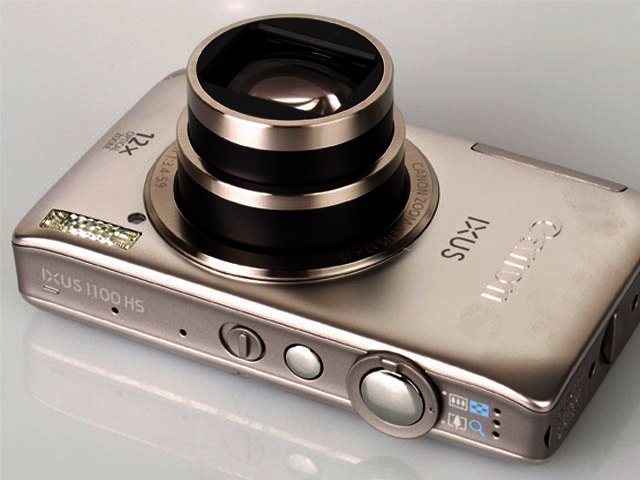 Physical controls are minimalistic, but accessible.
Abundant modes
The IXUS 1100 HS also has an abundance of modes on offer, including program mode, movie digest, portrait, kids/pet (for capturing fast moving subjects), high speed burst, handheld nightscene, low light, fish eye effect, miniature effect, toy camera effect, monochrome, super vivid, poster effect, beach scenes, foliage, snow, fireworks, and super slow motion movie.
Two modes that you will notice are not present that were on the
IXUS 310 HS
are aperture priority and shutter priority, meaning you are consigned to letting the camera decide for you the best aperture or shutter speed. More serious shooters might miss these, but then again we would rather recommend the incredible
PowerShot S100
for those looking for a camera with more manual control.
Grip gripes
As on the IXUS 310 HS, we noticed the 1100 does become noticeably warm after it is on for a while. This was by no means unbearable, but it was, as we say, noticeable. Another small gripe is that once again we felt that the zoom button was a tad too small for our liking – and we do not have overly large fingers – but it felt as though the zoom button was on the verge of slipping out of our grasp.
Our final gripe was the annoying default for auto flash which we had to turn off every time we changed modes. Again, it wasn't a deal breaker, but just a minor annoyance.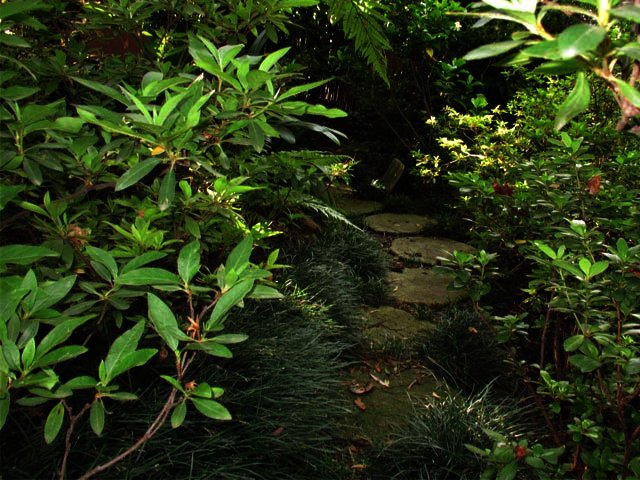 The foliage mode produced more saturated colours, but not overly so.
To the point

Beyond these minor niggles though, it's still quite easy to recommend the IXUS 1100 HS as a compact camera of choice. Even though it didn't bowl us over like the 310 HS, it still delivered where it counted thanks to speedy autofocus, excellent quality, intuitive controls and a body that screamed quality. It's yet another example of the IXUS range getting the fundamentals right, and ultimately that is what really counts. It has an RRP of R3699.

Pros
Solid construction
Responsive autofocus
Excellent image quality

Cons
Camera becomes noticeably warm
A little too small zoom button
No aperture priority or shutter priority modes
Solid construction, Responsive autofocus, Excellent image quality
Camera becomes noticeably warm, A little too small zoom button, No aperture priority or shutter priority modes