Garmin recently unleashed a brand new range of GPS devices to the consumer market, with new models sporting sleeker designs and some fresh functionality. Of all the new models though there is one that stands out from the crowd, the Garmin nüvi 3790 LT, also known as the not-so-humble 'Masterpiece'.

Design

In a clear departure from past bulky designs, the 3790 LT sports a thin and sleek iPhone-like look. And this GPS can really be confused with one of Apple's smartphones, being just 8.7mm thick, making it the thinnest in-car GPS on the market today.

The front of the device is almost completely taken up by a full glass 4.3" multi-touch display, sporting an impressive 800 x 480 pixel resolution. The back of the device features a brushed metal design with a small Garmin logo emblazoned in an off-centre position.
New display

The Masterpiece's display delivered a very clear and bright viewing experience, but clarity isn't the only thing this updated screen offers. For the first time the nüvi 3790 LT supports dual-orientation capabilities, meaning you can use it in the horizontal position like a normal GPS, and when you flip it vertically the screen will flip as well, a function similar to that found on many smartphones, and one that allows you to use the Masterpiece more comfortably when walking with it instead of driving.

We previously mentioned that the new display is also multi-touch enabled, and for those of you who haven't been paying attention, that means that it supports multiple touch gestures, such as sliding, tapping and pinching to zoom in and out. The display does attract fingerprints, but this is only really visible when it's turned off.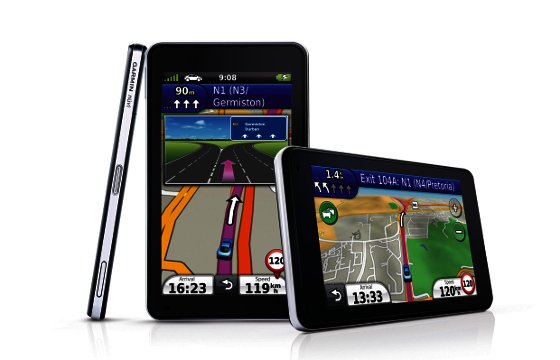 Excellent features

The nüvi 3790 LT retains Garmin's signature 'Where To?' and 'View Map' main menu options, giving users easy access to the most used features. New menu options have also been added, especially under Tools, but the Garmin's user interface remains clean and easy to use.

The Garmin Masterpiece aims to revolutionise your navigation experience with its slew of new features, of which nüRoutes navigation and full voice-control impressed us the most.

With nüRoutes navigation, drivers can truly find the best route to suit their needs, with myTrends enabling the Masterpiece to memorise your driving habits, recognise your favourite destinations and even predict where you're going. For example, let's say you drive to work every morning at around 7:30, after a couple of times the nüvi 3790 LT will be able to anticipate your behaviour, and automatically enter your route when you get into your car early in the morning.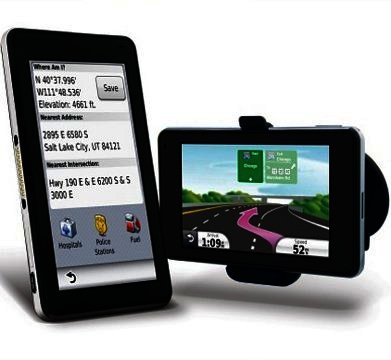 Full voice control

Since in-car GPSs gained popularity a couple of years ago, virtually every device has been telling their drivers where to go, with the classic female GPS voice getting stuck in many a head. Now finally GPS owners can talk back to their bossy devices, with the nüvi 3790 LT supporting voice controlled navigation.

Not counting the mounting of the device, users can literally now set routes and follow them successfully without ever touching their GPS. The nüvi 3790 LT is activated by speaking a customisable 'wake-up' command, with the default being "voice command". Here users can get creative, choosing a custom name for their device, or choosing a deliciously nerdy phrase like "hello Kit".

We were really impressed with the voice navigation on the Garmin Masterpiece, with us being able to perfectly relay instructions to the GPS on our very first try. After uttering their preferred 'wake-up' command, users are able to choose between a number of different options such as, "Find by Name", "Find Address", "Find Intersection" and so forth.

After that users simply respond to the GPS's prompts, with it asking you to name the town, street and house number where you'd like to go, for example. While no voice system is going to be perfect, we were genuinely amazed at the accuracy of the nüvi, working more or less without fault even with different voices.

Users will sometimes need to repeat a phrase here and there, but this is fixed by simply speaking clearer and not having too much external noise around. Whilst driving the system responded very well, the only thing we'd recommend is that you mute your radio whilst using voice navigation, something that's fairly obvious in any case.

And we had no trouble hearing the commands from the GPS side, with a secondary speaker now built into the device's powered mount helping to achieve optimum audio clarity.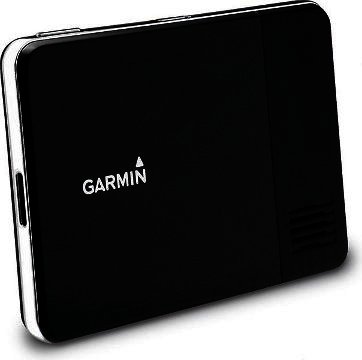 Even more features

Lane Assist and Junction View will help drivers navigate confusing junctions by showing you what the upcoming junction looks like, what roadsigns are present, and in what lane they need to be. These features are supported in most major centres of South Africa, but is not available countrywide as of yet.

The device also supports Garmin's new 3D terrain mapping, with buildings and landmarks now for the first time sporting realistic 3D dimensions. The feature is currently also available only in certain major centres, but support for more of the country is being rolled out. This may not sound like the most useful feature, but it really helps when you're in an unfamiliar area and instead of seeing a flat, featureless streetmap you can identify large buildings around you and figure out where you need to be much easier.

Garmin's Cyclops safety camera warnings are also featured on the device, giving drivers real-time alerts as they approach fixed, mobile and temporary safety cameras. New or moved cameras are also constantly tracked, although this still won't protect you from any and all cameras.

The 3790 LT is also a great companion on foot, especially with the new flippable display. When you remove the Garmin from its car mount it will automatically mark your parked position as a point on the map so you can easily find your car again.

A new Trip Planner feature also allows users to plan their journey forward much easier by visually comparing the different available routes, while Hotfix satellite prediction allows the nüvi to pinpoint your location that much faster.

Drivers can also save some money thanks to the device, with ecoRoute functionality calculating the most fuel-efficient routes, tracking petrol usage and advising drivers how they can alter their driving style to be more economical. Additional 'beyond navigation' features includes a JPEG picture viewer, world clock, currency converter, measurement converter and calculator.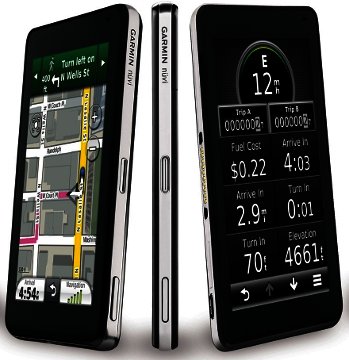 Hands-free calling

The nüvi 3790 LT also supports hands-free Bluetooth calling, with integrated wireless allowing you to pair your phone to the device very easily. To make calls users can either dial the number on the touchscreen or tap the display and speak into the built-in microphone. Phone book contacts can also be easily accessed and called with a single prompt.

Traffic

One of the best thing about the Masterpiece is that it's also equipped with an integrated traffic receiver and sports subscription-free Lifetime Traffic updates (for the lifetime of the device). This allows drivers to receive up to date traffic information on their current route, with the Garmin indicating how long your journey may be delayed, and suggesting alternate routes if available.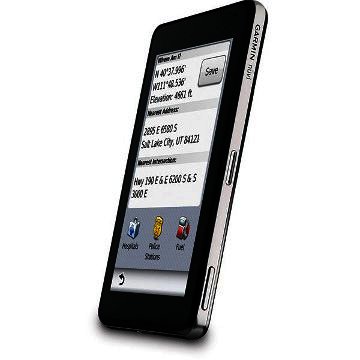 Conclusion

The Garmin nüvi 3790 LT truly is a masterpiece as far as in-car GPSs are concerned, sporting all the features you need, all the features you could want, and even those you never thought you'd need. Clear map display and an easy to use interface makes it possible for even GPS newcomers to use the nüvi without issue, while great extra features, especially full voice-control, will impress and delight navigation fanatics. The Garmin nüvi 3790 LT is available for an RRP of R4 315.
Telling the Garmin exactly where we'd like to go using intuitive voice control capabilities.
Support for certain mapping features not yet fully available in SA.