In case you can't get enough of having console games on the go on your mobile device, here's another gem to cast your eye on - Dust: An Elysian Tail has just made the jump from console to mobile. While it's not a new game (it was released on the Xbox 360 in 2012 and PS4 in 2014) it is new to the iOS platform.
The two questions these kinds of mobile ports invariably conjure is firstly, do they remain true to the original, and secondly, can they control as well as they do on their big-brother console counterparts? The answer is an easy one on both counts, proving a resounding yes.
First off, not much has changed in terms of story or art direction. You play as Dust, a stranger who doesn't quite know who and where he is, and quickly gets landed with a magical sword as he sets off to discover the mystery of his identity. His sword not only acts as Dust's guide (yes, it talks), but also gradually imparts new powers and abilities. Joining him is Fidget, a small creature with an exceptionally high pitched voice and a few tricks of her own.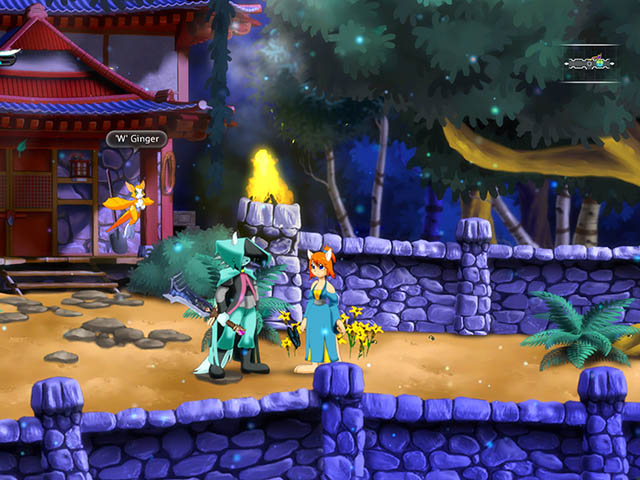 Whimsical wonder
The art direction is just beautifully well drawn, a gentle feast for the eyes, a bit like a mix of a watercolour or oil painting coming to life, and it looks no less so on an iPad. Furthermore, as you traverse a terrific variety of locales (take a look at the trailer below to get an idea of how much they differ), there are keys to find and treasure chests to unlock. These invariably contain useful items, such as health boosts or armour. This makes exploring the side-scrolling world a must, at least as the opportunity arises.
It's actually exceedingly impressive that Dust came not from a large studio but from a solo developer, Dean Dodrill. So, unsurprisingly, the story, style and soundtrack are identical to what you find on the console.
What about the controls? Well, these have ported very well, especially considering that Dust has a strong variety of moves and of course, the iPad version relies solely on touch rather than benefitting from the buttons and triggers on a controller. Indeed, on the right hand side soft touch buttons give you X, Y, A and B 'buttons' for attack, special attack, jump and pressing Fidget into action. Additionally, you can either opt to guide Dust by swiping on the left hand side with your thumb, or by bringing up further soft controls that move him forward and back.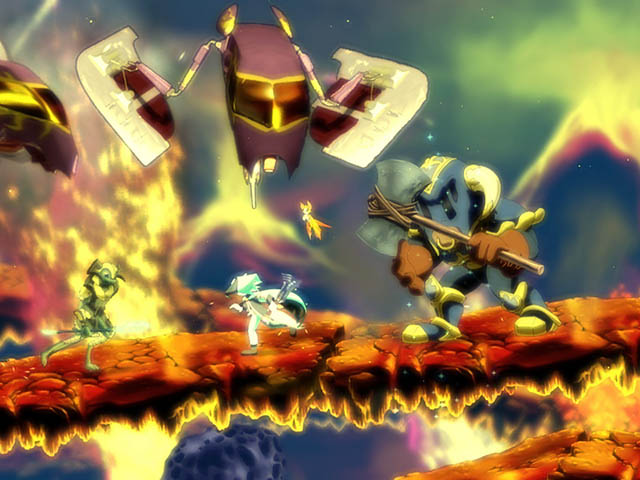 Battle ready
The game is certainly not shy about throwing enemies at you, and these are varied enough to stave away a sense of sameness.
Even though combat can get pretty heated, especially as you learn new moves, the touch controls held up very well and proved almost as responsive as using a controller. Granted, it's not quite as fluid as on the PS4 with a dedicated controller, especially at higher difficulty levels, but it's still good enough to play and enjoy the game.
Where the game felt more premium than the plethora of other titles gracing the app store, is that it isn't marred by ads, in app purchases or timers which prevent you from playing as much as you want to at a single sitting. Nor are there annoying alerts to connect the game to Facebook and some of the other clutter that has become way of life for many titles on mobile. You do pay a once off fee of about $6 which grants you the entire game (weighing in at a reasonable 635 MB) in uninterrupted glory.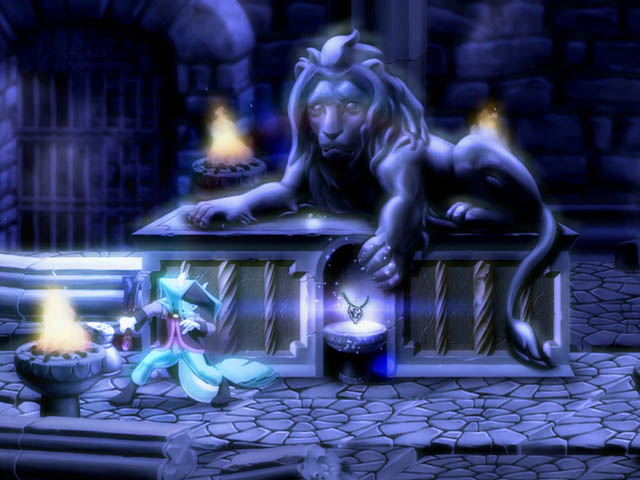 Garnering glory
Much like on the console though, Dust: An Elysian Tail is a case of the whole being more than the sum of its components. It's polished, elegantly combines RPG elements with hack and slash combat and succeeded at drawing me into its distinctive, whimsical world right off the bat. Moreover, it kept me coming back for more, pushing other titles on my iPad down a far rungs in the never-ending competition for time.
My recommendation is two fold – if you want a great, deep and fun game to play on the go, pick this one up. If you missed it when it arrived on the console, then it comes equally as highly recommended on iOS.
Beautiful art direction, Fluid controls, No ads or in app purchases, Fun combat, Deep
Not quite as fluid as playing with a controller on higher difficulty levels