The first impression of the Gear Circle is that it certainly lives up to its name, as the modern in-ear headphones form a perfect circle when removed from their box and looped around one's neck. What quickly becomes equally as apparent is that there are quite a few things to appreciate here, thanks to thoughtful design.
No doubt, if you are familiar with most other in-ear headphones, you will have encountered the accompanying problem – what to do with them when they are not in use, while still keeping them accessible.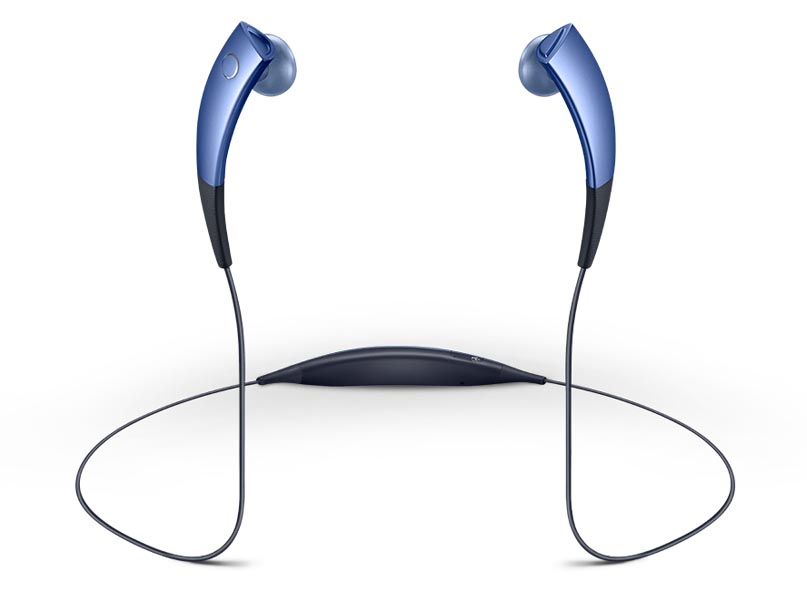 Top gear
The Gear Circle niftily solves this problem – rather than having to contend with long wires or with stowing the headphones in tiny cases, the Bluetooth (3.0) Gear Circle connects niftily around one's neck, and can be worn as if it were a hi-tech necklace. This is accomplished thanks to the magnetic ends of each headphone. Beyond securing themselves within easy reach around your neck, these clips serve another purpose – when they meet, they automatically kill the sound, whether from music or calls, at the same time. Unclipping them though, automatically makes the sound instantly available again.
I found this a small touch that made a big positive impression, not just for listening to music, but for the on the go spurts of gaming as well. It indicates that there has been a good amount of attention paid to the design and user experience here, which is, actually, easy and unobtrusive.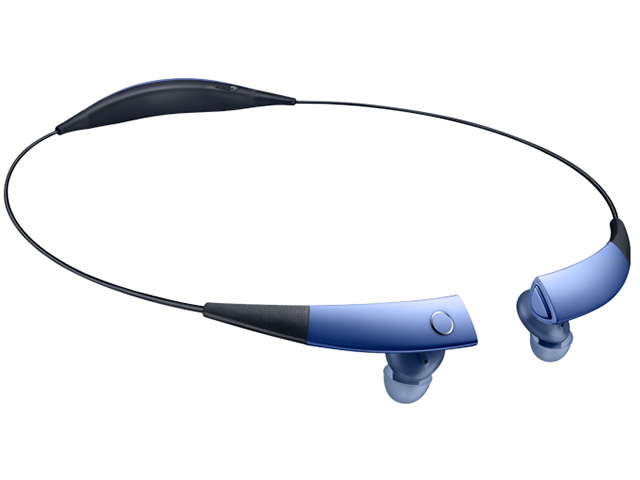 The twain shall meet
Equally as easy is pairing, at least so I found with the Galaxy Note 4 (review). After installing the Gear app on the smartphone and enabling Bluetooth, the headphones paired with my mobile device – and remembered the connection for later use – without a hassle. Pairing the device with a non Samsung product wasn't much more difficult, as my iPad Air and the Gear Circle painlessly established a partnership as well; although in this case, no further apps were required, but rather the usual Bluetooth scanning rigmarole, albeit only once for the headphones to be remembered.
The big question of course, is the sound on offer, especially for such small 'phones. The good news is though that the audio is not bad at all – crisp without being tinny, sharp, without being jarring. Admittedly, its bass is not great, although that hardly came as a surprise considering the portable size of the Gear Circle. Considering that the phones are meant to be used both for listening to music and taking/making calls (via its built in microphone), another feature I appreciated is the built in vibration in the Gear Circle for incoming calls or notifications.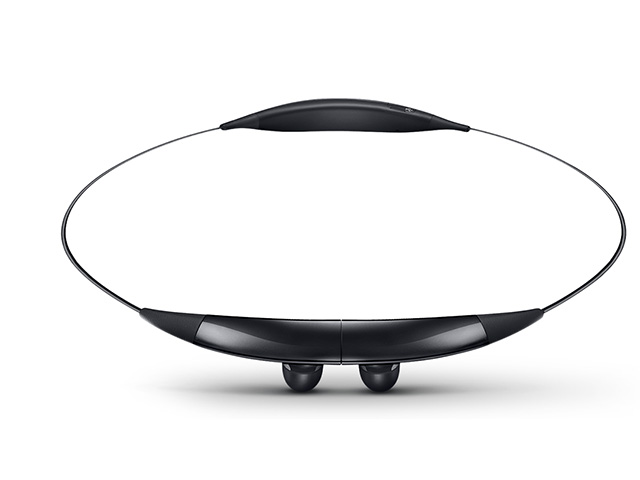 Now that's an earful
The other aspect that needs to be considered is comfort. On this front, out the box, I had one problem, as I found that the default plugs didn't fit (or stay in) my ears comfortably. Thankfully though, Samsung does include a couple of optional sizes for those with smaller ears and replacing these could not have been easier.
All in all, the Gear Circle is a well executed and thoughtful piece of kit. From a discretely tucked away microSD connection to charge the phones, to rapidly connecting with mobile devices with little fuss, there was little more that I could have asked of the sporty headphones, and if you in the market for in-ear phones, the Gear Circle well deserves a serious look. It has a RRP of R1 300.
Great design, Easy to use, Decent sound
Default plugs may not fit comfortably, Poor bass