FULL DISCLOSURE: The 1MORE Stylish earbuds were provided by Syntech Distribution as a seeding unit and were not returned.
The ComfoBuds are the entry level earbuds offering from 1MORE, retailing for just below R1k. We've tested two pairs of earbuds from this Chinese manufacturer, walking away impressed each time, especially with the noise cancelling True Wireless ANC In-Ear headphones (review).
Affordable comfort
The ComfoBuds have a few things going for them. Firstly, if you don't like earbuds that rub against your ear canal, seal off your ears or are too heavy, then these might just be the ones for you. At a mere 3.8 g per bud (1More's ANC are 8 g, LG's FN6 weighs 5.4 g) it's easy to forget they are actually in your ears.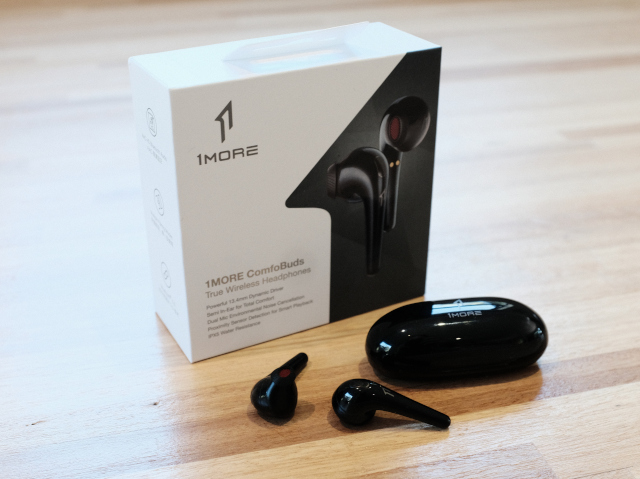 Strangely, there are no regular silicone tips provided for buds, with many companies usually offering small, medium and large tips to help with fit. Instead, the ComfoBuds simply rest in your ears, and surprisingly, actually remain there - more so than other offerings I've tested. Yes, they will work in the gym, since they also contain an IPX5 water and sweat resistance rating.
A few important features
Using Bluetooth 5.0, the ComfoBuds easily connects to your phone, even without the 1More companion app. With the app you can update the firmware, plus adjust the autoplay feature and customise the tapping functionality. Talking of which, much like other models, there are no physical buttons on these. You rely on double tapping a specific spot on the side of the bud that's touch sensitive. Unfortunately, just like the rest, tapping can be hit and miss. However, I've found that by securing the bottom of the earphones first it allows you to find the sweet spot a bit better.
A smart playback feature also kicks in once you remove the buds from your ears, pausing the video, audiobook or music you were busy with, starting playback once you put them back in. This works great if you need to quickly start chatting to someone and don't want to lose your spot.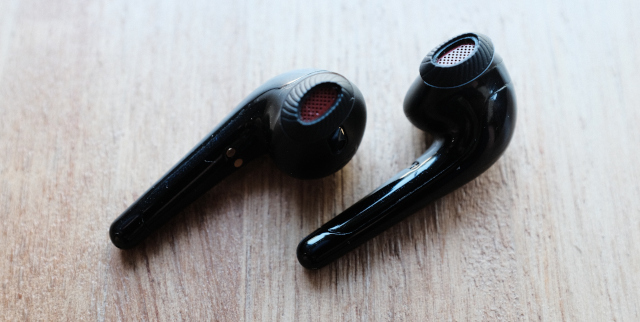 Sound and battery life
As far as sound quality of these, it's decent enough for the price point. The fact that they don't really seal off the ear canal means that outside noise is quite prominent. Calls came in clearly and those on the other side also did not have a problem hearing me, thanks to the four built-in ENC (Environmental Noise Cancellation) microphones.
If there is one aspect where the ComfoBuds really fall short on, it's battery life. At four hours max it doesn't set the world alight unfortunately. To fully charge these you would need an additional 85 minutes in the charging case. The case itself is luckily small and light, providing an additional three charges to the buds before having to be recharge itself. Unlike other buds the ComfoBuds don't have a voice warning you of low battery life, only a sound, which is not the best if you're not familiar with the warning sounds.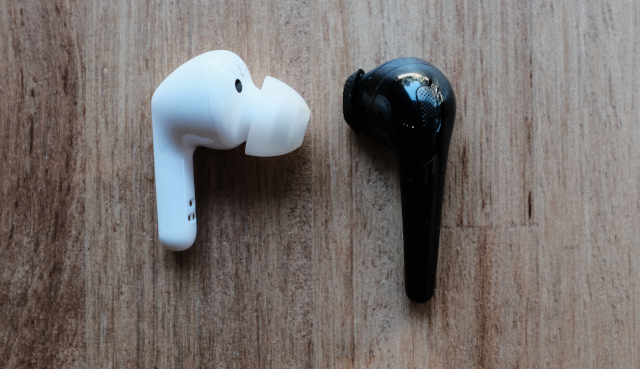 The ones for you?
If the battery life was a bit better, it would have been easy to recommend these seeing that they are just below R1 000. Decent sound compliments light earbuds that are barely noticeable in your ears – a great pro for people who struggle with having buds pressing against the ear canals. ComfoBuds they truly are, it's just a shame about that battery life.
The 1More ComfoBuds True Wireless Headphones are available online and from 1More's online store for R999.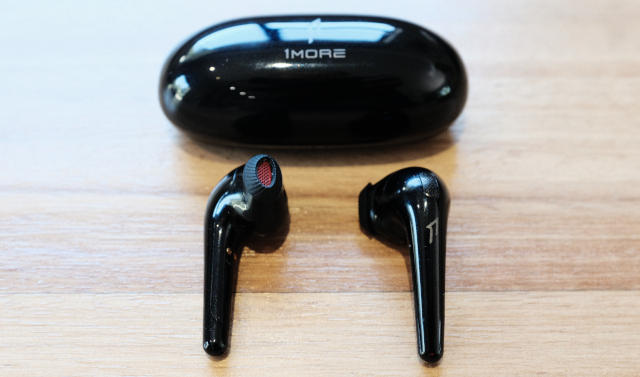 Very comfortable fit, good sound for price
Does not cut outside noise, Poor battery life, Would have preferred voice notifications instead of sounds