Toshiba's Stor.E Art 3 is a trendy little portable HDD that comes with a handy backup solution and, for its pocket-friendly dimensions, serves up heaps of storage space on the go. It features a chic glossy design with a protective rubber edge for added durability.
The Art 3 is really compact as well measuring only 118.9 x 79 x 16.5 mm and weighing in at a mere 177 g, virtually the same size as the
Verbatim Store n Go portable Hard Drive
that only offers 320 GB of storage space.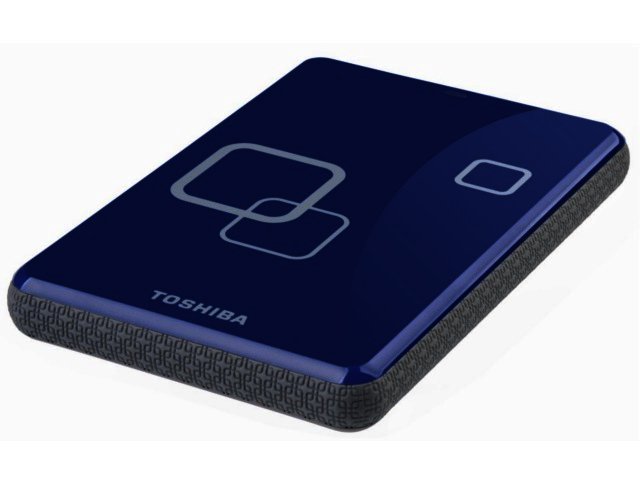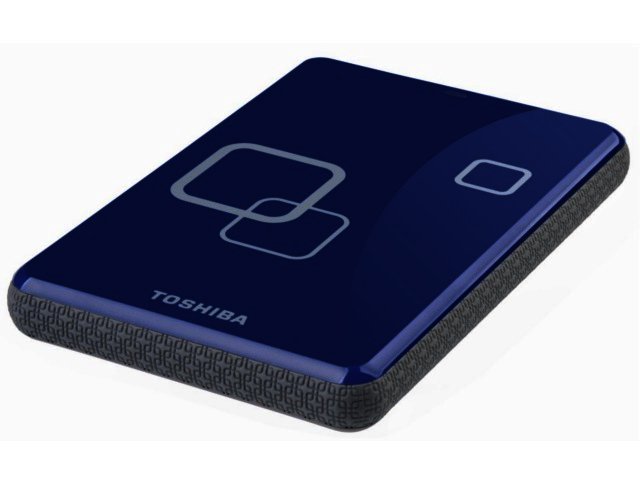 Transferring your data
Toshiba's compact drive won't have you looking for an available socket for a power plug since it is USB powered. Its USB 2.0 data cable allows data to be transferred at 480 MB/s.
Many modern PCs and notebooks do however come with an external SATA (eSATA) port, which offers transfer speeds of up to 3 GB/s (which is six times that of USB 2.0, as encountered on the
Verbatim portable hard drive eSATA and USB Combo
). It is a shame the unit does not feature integration with this interface, given the 750 GB of storage space on offer.
Backing up your data
Because of the decent amount of storage space available, Toshiba has provided NTI BackupNow EZ software with the drive. It enables users to easily backup files, folders or a complete system, to be able to retrieve it if their PC crashes.
To retrieve the info you simply click restore button to retrieve a file or folder or you can boot from the Toshiba drive to do a system restore.
Final Word
The Stor.E Art 3 HDD from Toshiba offers users a very useful 750 GB of external storage space, which can be used to backup important data whilst also providing adequate space to exchange and trade media. It might not be the most stylish or compact model we've tested, but proved a decent performer none the less.
You can get it for a recommended retail price of R1 295 (including VAT) for the 750 GB model, or if you require some additional space, the top of the range 1 TB model goes for R1 499.
Compact, fashionable design and easy to use back up solution, data protection software.
No way to transfer data faster than USB 2.0.