As far as portable hard disk drives (HDD's) are concerned, one doesn't usually judge these products based on style as much as on storage space or transfer speeds. Verbatim is planning to change that though with its new Verbatim GT portable hard drive, bringing some style to an otherwise bland segment.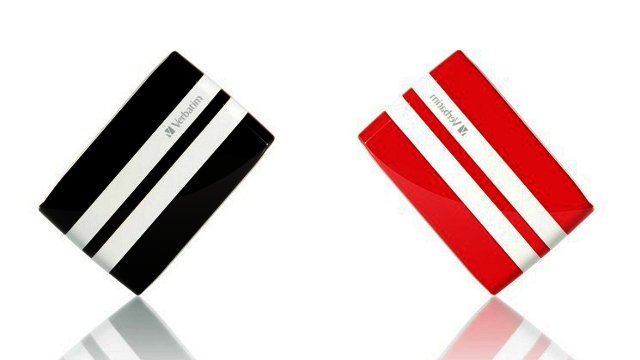 Racing looks
The GT takes its inspiration from the famous white racing stripes seen on classic sports cars, and the portable is available with either a racer red or sleek black paint job. This makes it stand out from the rest of the crowd immediately, so if you like having striking pieces of tech, the GT will definitely appeal.
The drive is also kept as small and lightweight as possible, so it's not an issue carrying it around with you. Dimension wise the Verbatim GT measures in at 118 mm x 78 mm x 16 mm and it falls into the featherweight class tipping the scales at only 152 grams.
Looking at more technical specs, the 500 GB drive features USB 2.0 technology (1 x USB 2.0 port) and requires no external power (hence the 'portable' title). USB 2.0 means a peak data transfer rate of 480 Mbits/second can be achieved. The drive also supports USB 1.1, features an 8 MB cache and the drive has a rotational speed of 5400 rpm.
During testing we copied a 700 MB movie file from the Verbatim GT to a PC and vice versa. Transfer speeds when copying from the drive to the PC came in at a nippy 23 seconds while copying from the PC to the drive took 42 seconds.
Plug and play support is standard, meaning no software install is needed before using the GT - simply plug in and start copying. The drive can also be used with either Windows or Mac OS systems.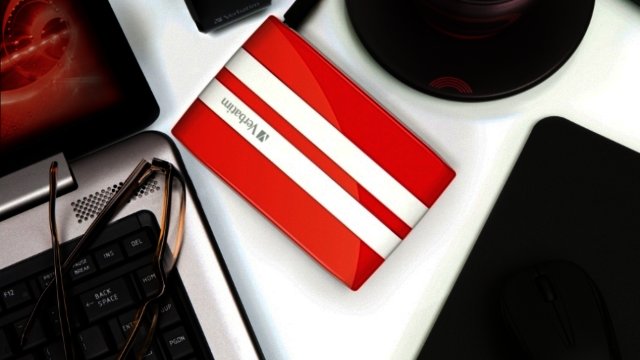 Extras
Some additional software is included for those who want to utilise it in the form of Nero BackItUp and Burn Essentials. This software allows users to schedule regular back-ups of files and folders as well as giving them the ability to burn data onto a CD, DVD or Blu-ray Disc (as long as they have the required optical drive installed).
The Verbatim GT is also environmentally conscious, shipping with Green Button energy saving software. The software will automatically stop the hard drive from spinning when a certain amount of time has gone by without the device being used. This saves energy but also improves the longevity of the drive as it's never spinning unnecessarily.
The Green Button software is installed by simply running the .exe file included on the drive after which a Green Button icon will appear on the desktop. Users can click this to manually send the drive into sleep mode and can also adjust how much time needs to pass before it goes into energy saving mode (from 10 minutes up to 120 minutes).
Conclusion
The Verbatim GT portable hard drive is a pretty standard portable as far as technical capabilities are concerned, giving users a decent (500 GB) amount of storage space in an attractive, lightweight casing. It sells for a recommended R999 and is available from Incredible Connection.
Racing stripe design will turn a few heads.
Not much else in terms of unique traits.