From a number of people we've spoken to in the industry, it seems like ultrabooks did not sell as well as Intel would have liked. One of the reasons provided is that people might be waiting for Windows 8 before they upgrade their old units. A more likely reason is price.
In most cases ultrabooks retailed between R13 000 and R16 000, with only two models we tested dropping down to R10 000 (Acer's
S3
and Samsung's
Series 5)
. Now, local PC brand
Mecer
is set to make some waves with their extremely well priced JW6 ultrabook retailing for a very strong R7 000.
For this amount you cannot expect the same level of design as the sensational R16 000 Asus
Zenbook
, but the JW6 still maintains a style that does not look out of place with the rest of the ultrabook brood. Mostly made from hardened plastic, our unit contained a gun metal cover, a matte finish round the keyboard and a slightly awkward touch of chrome around both ends of the screen/notebook hinge and above the mousepad.
The screen is quite sturdy, and although flexible, no more so than most other notebooks we've tested. As expected in this price class, the 14" screen's resolution tops 1 366 x 768, and while being quite reflective, it nonetheless provided a decent viewing experience.
The Mecer JW6 measures 21 mm in thickness.
Mecer keeps it quite spartan around the keyboard, with only the power button visible and no other quick access keys available. As on most new notebooks, you'll find a chicklet styled keyboard which is easy to type on despite a shallow keypress.
As far as the touchpad is concerned, it is quite big and multitouch enabled, but unfortunately it's centred right in the middle and not, as is more common, placed to the left. This meant that hitting it with your right palm happened more than we would have liked. As with most touchpads, it can be turned off.
Hidden underneath

The real surprise for us came underneath the bonnet of the Mecer. At R7 000 we expected a drop in performance to go along with the lower price, but this is not the case. Our unit came with the latest third generation Intel Core i5 3317U processor clocking 1.7 GHz and 4 GB RAM.
And while no discreet graphic solution is onboard, the latest Intel Graphics HD 4000 helped push the JW6 to the upper echelons of ultrabook benchmarking, topping a number of higher priced competitors. It returned very satisfactory results in Futuremark 3DMark06 (3738 vs. Dell
XPS 13
's 3503), Passmark (1209 vs. Lenovo
U300s
' 1114) and Heaven Benchmark 2.0 (209 vs. Asus Zenbook UX31's 178). In all, this is surprisingly good performance from a machine that in certain cases is half the price of the competition.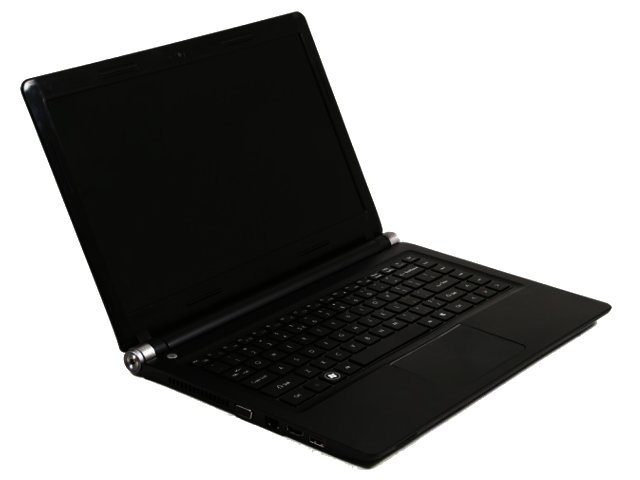 A no frills design from Mecer for the JW6.
On the connectivity front things are also looking good, since Mecer has included two USB 2.0 ports and a faster USB 3.0 one, an HDMI port to connect to HD screens, a VGA and WLAN port and an SD card reader – slightly better than par for the ultrabook standard.
One of the requirements of ultrabooks is that there should be a solid state drive (SSD) present. The JW6 contains a 32 GB SSD cache, which means booting times are fast, but the general performance increase associated with a full SSD solution is lacking (unless programs are installed directly on the SSD drive). Instead, you'll find a 1 TB hard disk drive, which provides ample storage for HD movies, music and photos.
Fast boot-up and the bad

Boot-up from powered off totaled a good 29 seconds until the first appearance of the home screen and 38 seconds till the cursor stopped spinning. From a sleep state, less than 10 seconds will do, but the JW6 takes its time to go to sleep (38 seconds till fan goes silent) so it will give you hassles if you closed the lid but quickly want to check something again.
More disappointing is the battery life of the JW6, providing slightly more than 3½ hours per charge, which means you still need to drag your charger to work every day. The unit is also heavier than other ultrabooks, weighing in at relatively stocky 1.9 kg compared to the more common 1.5 kg. Finally, the onboard speakers not only sound tinny, but are also too soft, which means that using this for watching movies could be a strain on the ears.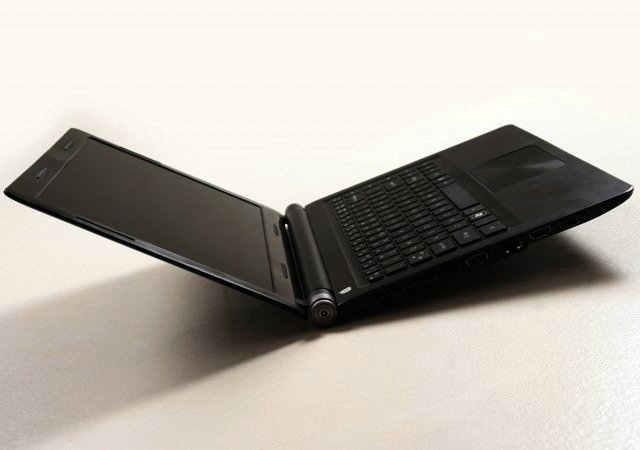 At 1.9 kg the JW6 is slightly heavier than other ultrabooks, but still won't break your back.
To the point

For R7 000 we did not expect much from Mecer's JW6 i5-3317 ultrabook, but we were pleasantly surprised. Although its battery life is disappointing and its design might lack some of the premium material on show on some higher priced competitors, the JW6's insides were up there with the best of them.
Couple this with a slightly above average performance on the connectivity front, and you have yourself a steal at R7 000.
Pros: Solid performance beating some of the higher priced competitors; good connectivity options; excellent price.
Cons: Plastic design; touchpad not the greatest and not situated correctly; tinny sound from the speakers.
Solid performance beating some of the higher priced competitors; good connectivity options; excellent price.
Plastic design; touchpad not the greatest and not placed correctly; tinny sound from the speakers.