We love lightweight and easy to use tablets here at TechSmart, but we also hold a particular fondness for ultrabooks, which lend themselves to higher levels of multitasking. For those that want a little of both however, a good tablet hybrid is always worth considering, and that's where Asus' Transformer Pad is aiming to find its niché.
Getting the job done
Featuring a 10.1" HD IPS display (1280x800), it retains enough crispness and clarity to make viewing content enjoyable, but struggles slightly with more graphically demanding games. Weighing in at 555 g, the Transformer Pad is no featherweight, that being said though, the weight distribution within the tablet itself is well balanced and shows no propensity to topple over when the keypad is attached in notebook mode.
Handling the workload is an Intel Atom Z2560 dual-core processor, clocked at 1.6 GHz and 1 GB of RAM. This may not seem high compared to other 10" tablets, but the Transformer Pad proved more than capable of coping with the multitasking demands we asked of it. Also included is Android 4.4 (KitKat) and Asus' own Zen user interface, which responded well and provided a pleasant tablet experience, although there are quite a bit of Asus branded apps and software that can become distracting.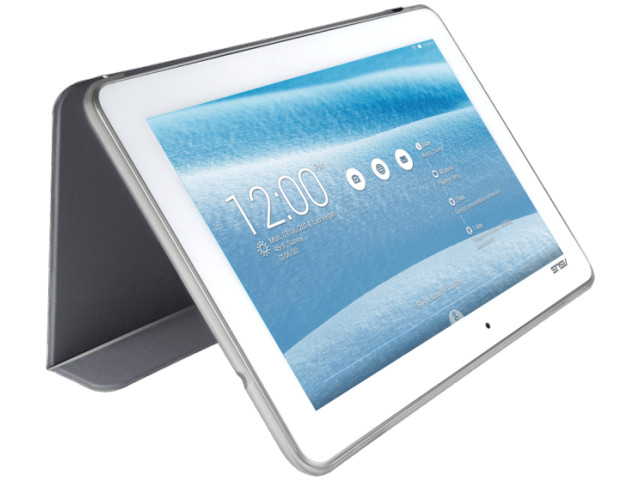 Jekyll and Hyde
Now we get to the one area that the Transformer Pad falls short, its detachable keypad, and more specifically the trackpad, which does not deliver the desired degree of responsiveness that a user really needs. Whether it was the speed of cursor movement, or clicking the trackpad itself, this niggling aspect became exacerbated given prolonged use.
Set to retail for roughly R3 500 (keypad included), the Asus Transformer Pad delivers a solid overall experience for an entry level device. That experience however, is hampered somewhat by the lack of response from its trackpad, and for that reason an otherwise productive piece of tech becomes limiting. In notebook mode, the Asus Transformer Pad is less than ideal, but sans keypad in pure tablet mode, is still well worth considering.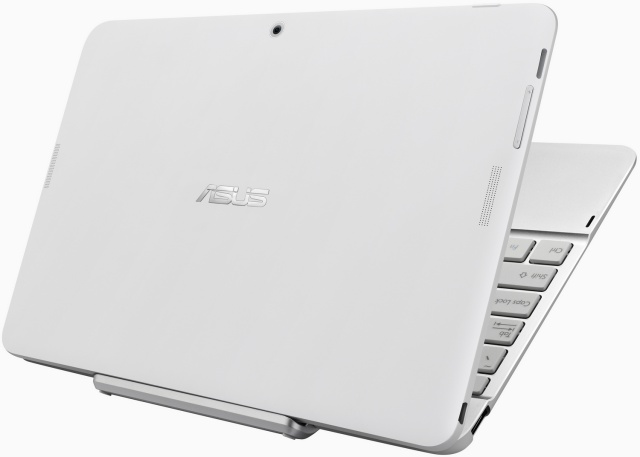 Well priced; Solid performance for entry level device; Robust construction
Display quality lacking at times; Keypad highly unresponsive