It may be a few months since its release, but Samsung's latest Galaxy Tab Pro 8.4 is an impressive piece of kit and still holds its own.
There has been no shortage of 8" tablets this year, with users, particularly those looking for a budget-friendly offering, being spoilt for choice on both Windows and Android fronts. However, amongst these there is still the crème of the crop, and it is here that the Galaxy Tab Pro 8.4 stands out, in more ways than one.
That little bit extra
For starters, the tablet feels considerably more solid than the Galaxy Note 8, thanks to metal accents and a nicely rubberized back, which make it comfortable to hold. In case you're wondering, that extra 0.4" does make a difference, as it gives the tablet a 16:10 aspect ratio, which is ideal when watching movies. It does though, make it a little too tall in portrait orientation, and we found ourselves more inclined to use it with both hands rather than one handed as we would a smaller 7", 7.9" or even 8.1" tablet. That being said, it is still quite portable and travel friendly; far more so than a 9.7" tablet or 10" device.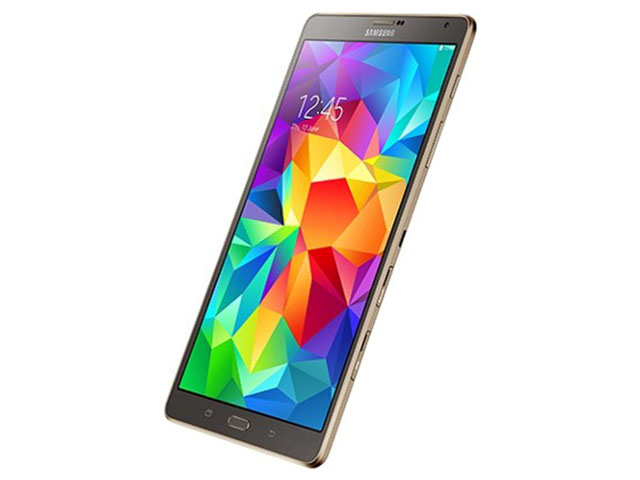 Also impressing about the Galaxy Tab Pro is its build - which is nice and solid, while its slender profile and light weight makes it a pleasure to hold for long periods.
Screen test
However, where the Galaxy Tab Pro 8.4" really shines (literally and figuratively) is in its beautiful screen, which is sharp, boasts vivid colours, deep blacks and great contrast. Helping matters is its 2560x1600 (359 ppi) resolution; and when placing the same frame of the same comic side by side with an iPad Air, we saw scant differences between the two. Furthermore, rather loud, distinct speakers made watching movies on it a pleasure.
As for its performance on Android 4.4, we found that it was largely exemplary, with transitions between webpages, the user interface and watching media all well served by the quad-core Snapdragon 800 (2.3 GHz) and 2 GB of memory. Its 16 GB storage can always be supplanted via the microSD card slot (up to 64 GB). Still, it's quite a bargain for what you get for its RRP of R3 900 from Orange.com.
Beautiful screen, Snappy performance, Reasonable price
May be difficult for some to hold one handed