Samsung is strengthening their stance in the netbook field with the release of the Samsung N230. Quite similar to the N210 and N220, the N230 build on these successful models and incorporates a more stylized, professional look.

Design

With its brushed metal casing and chrome hinges, the N230 is as elegant as netbooks can be. It's designed to look professional while being user friendly, ideal for the business traveler market. A stylish raised Samsung logo completes the exterior look. The keyboard also impressed with its intelligently laid out chiclet-styled keys making for a comfortable typing experience even on the smaller netbook keyboard.

The touchpad was responsive and didn't get bogged down with perspiration as sometimes happens with notebook touchpads. It also features a picture zoom function which worked smoothly.

The N230 is also incredibly slim and light, the very definition of a netbook computer. It's only 34 mm thick making it very easy to slide into any bag or carry case and weighs just 1.18 kg. Dimension wise the N230 measures in at 264 mm x 188 m x 34 mm (W, D, H).


Internal features

Under the skin the N230 sports the Intel Atom N450 processor running at 1.66 GHz with 1 GB of DDR2 RAM, a 160 GB HDD and an Intel GMA 3150 graphics processor.

As far as processing power goes the N230 is capable and on par with other new netbooks. Just remember that compared to regular notebooks, netbooks are by no means processing powerhouses.

It handled a bit of multitasking without any glaring hassles, but on the other hand froze up when we tried to run certain 3D benchmarking programs (although all netbooks would suffer). We did manage to get 3D Mark 06 to run and the N230 scored a not-so-great 101. Compare this to the 123 that the Asus EEE PC scored. It did however score a 2.4 on the Windows Experience Index processor score compared to 1.9 for the same test on the EEEPC. During Passmark performance testing the N230 scored a 363.7 for the CPU result, compare this to the 426 that the similarly sized Toshiba Satellite T110 scored. Either way, this device has been designed with portability in mind, not gaming or HD video playback.

The Samsung N230 ships standard with the 32-bit configuration of the Windows 7 Starter Edition operating system (OS).

Display

A 10.1" Wide Super Graphics Video Adapter (WSVGA) non-gloss LED backlit display with a native resolution of 1024 x 600 does service on the N230. The display is clear and crisp but not overly impressive in terms of quality. Substantial glare made itself present when we tried to use the device in the unforgiving South African sun, but this is to be expected from most such devices.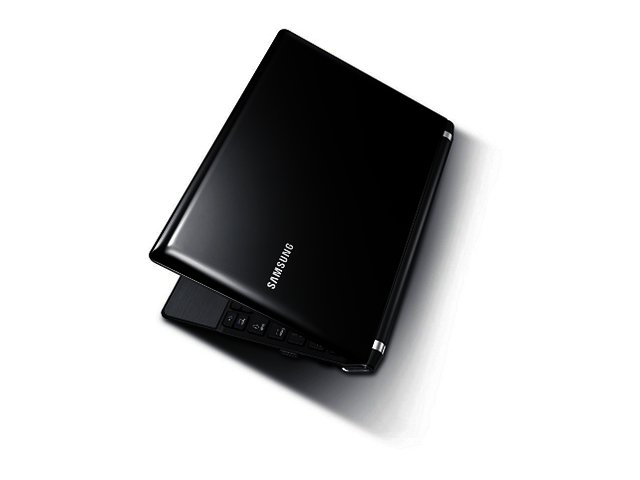 Battery

Samsung claimed the device would be available with a 6-cell battery as standard that could last for an amazing 13.8 hours. The device we tested had a battery life of about 4 hours and 30 minutes with average usage. It's not bad, but it's nowhere near Samsung's claimed specifications.

Software

The N230 ships with a bundle of Samsung software, these includes a battery life extender, which can optimise the time the netbook stays active, and a chargeable USB utility which lets users assign a USB port to charge devices even when the netbook is powered down, the same feature which can be found on the Toshiba T110.

Samsung's Recovery Solution 4 helps you conserve your data against unforeseen circumstances with an advanced sleep mode that allows the N230 to backup your data to both the HDD and memory so that when power is lost for whatever reason your data will still be waiting for you once you restart the device.

Conclusion

The N230 may not be top dog when it comes to performance, but it delivers a compact, stylish and capable netbook perfect for the business traveler. It retails for a recommended price of R3999 and will be available in most consumer electronic outlets from mid September.
A sleek design with a very well laid out keyboard and Samsung software makes for a user friendly experience.
Performance wise the N230 can get a little bogged down from time to time.