Last year, we admittedly fell a little in love with Samsung's first generation
Series 9
. Now, the follow up to that notebook, with
ultrabook
specifications, is back to steal our heart yet again.
The appeal of the Samsung Series 9 begins with its design. On this front, the ultrabook looks modern and stylish, as Samsung has ditched the all-black casing of last year's model in favour of a minimalist silver body, which offers a cleaner, more accessible, but no less stylish aesthetic.
The elephant in the room is that this does closely resemble rival Apple's MacBook Air offerings, as everything from the all silver casing to the generously sized and clickable trackpad certainly brought to mind the notebooks that come out of Cupertino.
However, that's not to say the Series 9 is simply a MacBook crib, since the ultrabook certainly stands on its own merits, of which there are plenty.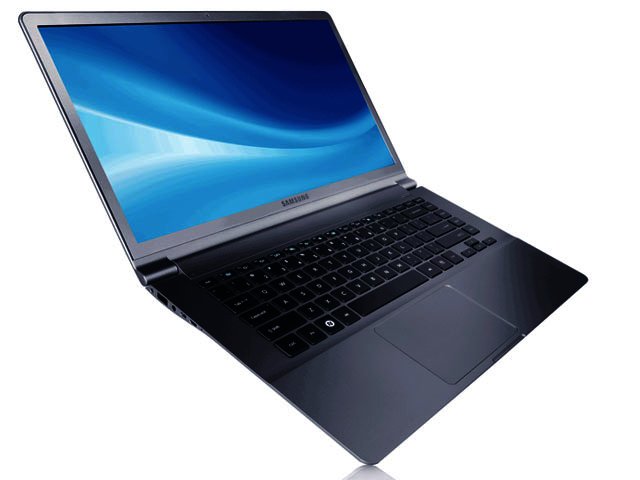 Like its predecessor, the Series 9 is still a looker, even with its silver make-over.
Bearable lightness of being
While the 15" screen real estate feels expansive, the actual ultrabook in its entirety still feels quite portable, even if not quite as much so as a 13" unit.
Nonetheless, to its credit the Series 9 certainly hits the sweet spot between offering capacious screen real estate (more about that a little later) in a form factor that we wouldn't shy away from throwing in a daypack and carrying with us anywhere. At 1.58 kg, it's certainly not going to break your back, or come close to doing so.
Adding to this is the comparatively small power adapter; which in itself is a far cry from the bricks that we have become accustomed to, and which sneakily add to the weight of carrying the ultrabook on all day jaunts. This is not the case on the Series 9 - the entire package, charger included, felt comfortable to carry around for long periods in a notebook friendly bag.
Screen shine
However, past its stylish looks, opening the Series 9 reveals the true star of the show. Here, that honour belongs to the exceptionally bright (400 nits) 15" screen, which boasts a display resolution of a wonderful 1600 x 900.
This little bit of extra resolution, over and above the usual 1366 x 768 sported by other ultrabooks that have crossed our path, made a significant difference.
One benefit that we quickly noticed was that in general usage, such as browsing the web and working in programs, we experienced less of a strain on our eyes than produced by dimmer screens of lesser resolutions. The screen also offered some excellent viewing angles, something which those who like to share their screen will no doubt appreciate.
Additionally, the screen boasted fantastic sharpness and superlative colour saturation; a feature that became most notable when watching movies and viewing photos, both of which proved to be a treat. This was also accompanied by some satisfying loud audio when cranked to the maximum, even if it was somewhat on the sharp side.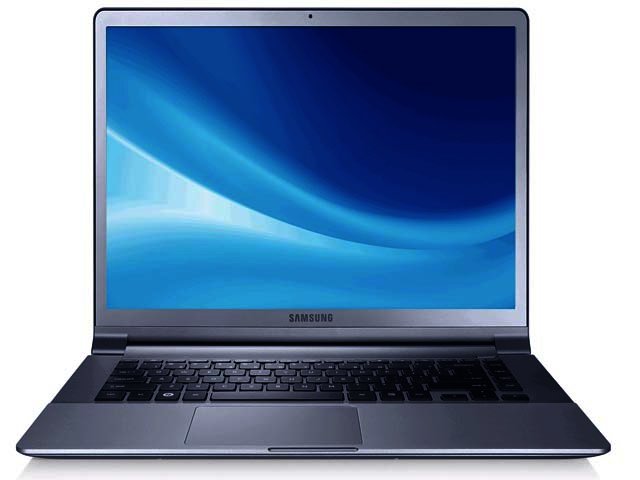 On the Series 9, this luscious screen is clearly (and brilliantly) the best aspect of the ultrabook.
Under the hood
The Series 9 ultrabook sports an Intel Core i5 (3317u) processor, clocked at 1.7 GHz, and based on Intel's latest Ivy Bridge architecture. This, along with a decent dollop of 4 GB of RAM on our test machine, accounted for particularly speedy performance in general tasks.
While graphics are taken care of via Intel's HD Graphics 4000 integrated graphics, rather than a discrete solution, this is still an improvement over the previous generation of Intel HD Graphics 3000, and thus able to cope with some light, mainly casual, gaming.
With regards to benchmarks, it scored a very good 4243 marks in 3D Marks 06, which bested the 3503 offered by the
Dell XPS 13
, the 3681 scored by the
Asus Zenbook
and the 3392 score of the
Lenovo U300s
. This despite the fact that the latter two notebooks were equipped with Core i7 processors.
We were particularly curious to see how it would measure up against
last year's Series 9
, which back then scored 2955 marks.
It was bested though, by the
Samsung Series 7 Chronos notebook's
score of 10056, which was not surprising since that unit sports an Intel Core i7-2675QM clocked at 2.2 GHz with an AMD Radeon HD 6750M GPU included.
Our test model packed an 128 GB solid state drive (SSD), although only 94 GB of this was user accessible. Admittedly, we would have preferred a bit more space on the hard drive; however, the benefits of solid state drives still outweigh the capacity loss in our minds.
Start up time from sleep was an excellent two seconds, while from powered off took 18 seconds before Windows was fully loaded. Battery life was no less impressive, offering up a little more than seven hours in our test; which is very good considering the 15" screen, and certainly makes transporting the ultrabook on a fairly long flight that much more feasible.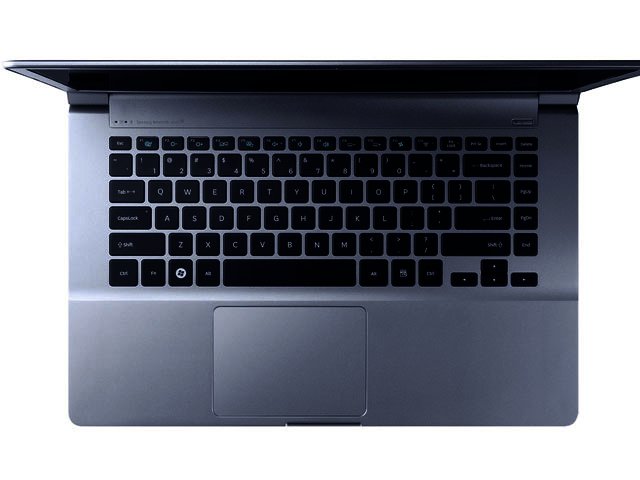 However, the shallow key press of the keyboard, and its weak backlighting,
are the areas where we felt the ultrabook has room for improvement.


Smooth handling
We found the backlit chiclet keyboard to be something of a mixed bag. While the keys are well spaced and well sized, meaning that the typically larger keys, such as the shift and backspace, have not been reduced, the key press was noticeably shallow.
This is no doubt due to the thin profile of the Series 9, which has resulted in keyboard depth having been sacrificed. That is not to say that the keyboard is bad or impossible to use, it isn't - but nor is it quite as comfortable as we remember its predecessor being either. Additionally, while backlighting is present, this is rather on the dim side, even when it is cranked up to maximum brightness.
Some handy little touches are onboard though, such as function keys to enable/disable wireless and conveniently turn keyboard backlighting on and off. Meanwhile, the generously sized trackpad was faultlessly responsive from end to end.
One USB 2.0, one USB 3.0, a micro HDMI and a four in one card reader have been squeezed into the ultrabook's slender frame. An ethernet port is also available, by means of the included ethernet dongle.
To the point
In many ways, the Series 9 is an improvement over its predecessor, which was already a superb notebook in its own right. Even though its keyboard wasn't quite as good as the previous generation's, this is balanced by the superlative screen, the extra display real estate which is crammed into a still portable body, and generally, very impressive performance.
All these factors made the Samsung Series 9 an ultrabook we will not quickly forget. It has an RRP of R15000.
Pros
Beautiful screen
Expansive 15" screen size
Still portable and light
Cons
Shallow keyboard
Keyboard backlighting quite dim
Fairly expensive
Beautiful screen, Expansive 15 screen size, Still portable and light
Shallow keyboard, Keyboard backlighting quite dim, Fairly expensive