A few months ago Logitech announced its new fantasy colour collection, a range of new peripherals kitted out in bold and creative colour patterns to suit your individual style and tastes.
One of these products is the new Logitech M305, a wireless mouse that's small and comfortable enough to make the perfect companion to any notebook owner.
Comfort
The mouse features an incredibly ergonomic design sporting a natural shape with a soft rubber grip that melds with your mouse hand to create a very smooth experience.
Non-slip rubber side panels provide added comfort even after long periods of use and a grooved design on the mouse buttons and mouse wheel makes miss clicks a thing of the past. The device's compact size didn't diminish its comfort, even users of large gaming mouse will find it adequately comfy.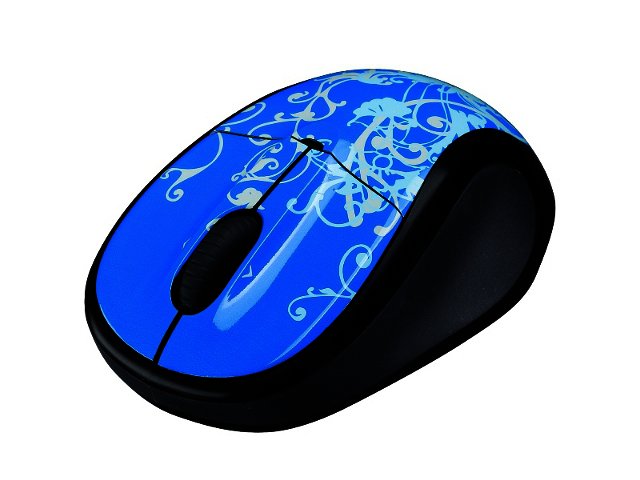 Customisability
The M305 range from Logitech is available in seven different colours with a number of unique patterns to choose from, our test model sported the blue swirl design, making for an attractive look on top of the device's high usability.
Nano receiver
The M305 wireless mouse communicates with your chosen device (be it a notebook or PC) by way of a tiny nano receiver. It uses advanced 2.4 GHz wireless technology to ensure smooth control even from several metres away.
The receiver is so small and unobtrusive that you can plug it into an open USB port and simply forget about it. It will also activate automatically when you power on your computer, so it's always ready for service.
The mouse is powered by a single easily replaceable AA battery with a power indicator. An automatic sleep mode will also help preserve the battery when the device has been out of use for a while and you forgot to turn it off.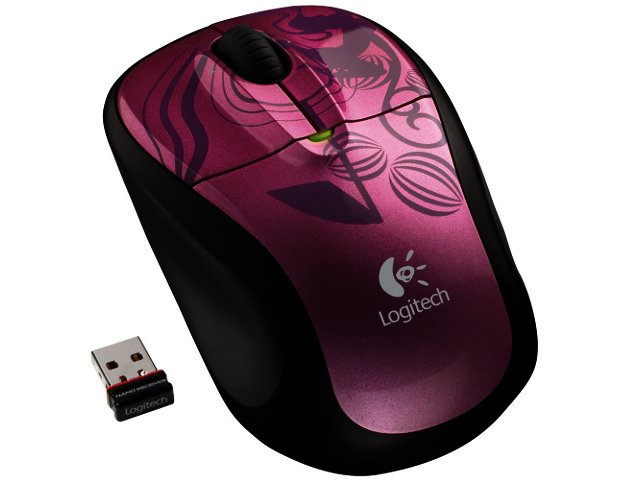 Optical tracking
The M305 is equipped with 1000 dpi high-definition optical tracking which equates to an amazingly smooth and responsive mouse experience. We found cursor control and sensitivity to be highly responsive, and these settings can be customised by using the included Logitech SetPoint software.
The mouse isn't going to impress more serious users looking for
additional browser buttons
or gamers looking for
weights and on-the-fly sensitivity
settings, but it did impress in its own field, that is, as a compact mouse for people on the move. With a high level of reliable tracking the mouse can work on almost any surface, laptop bags, armrests, even your hand, so you don't have to worry about lugging a mouse pad around.
Conclusion
The Logitech M305 is a good continuation of Logitech's great peripheral offering, it offers users a high amount of comfort alongside easy usability in the form of a barely noticeable unifying receiver. It may not appeal to major mouse enthusiasts, but for anyone looking for a small, comfortable and easy to use mouse the M305 is just about the perfect solution.
The tiny nano receiver impressed to no end, providing perfect wireless control even from metres away.
No additional buttons for quick setting changes or customising your mouse experience.