The Parthica Core gaming keyboard (review) was a striking piece of kit, but it seems like its better half is no less impressive, perhaps even a bit more so.
If the aforementioned keyboard conjured to mind images of a sportscar, the Decus mouse reminds of a high powered, sexy-as-hell motorbike, with curves in all the right places and a hearty, roaring engine to get your blood running.
The most noticeable thing about the wired mouse upon plugging it in is the lightshow it puts on. It gently pulsates with changing colours on the left hand side and top, while the backlighting under the scroll wheel and on four vents on the right hand side stay constant.
The effect is mesmerizing, making it a bit of a pity to cover it with a beefy paw. Nonetheless, resting one's hand on the mouse is a comfortable and ergonomic experience even as the device is fairly broad. In fact, in my hand at least, I found I could comfortably rest my thumb on the left hand side and my ring and pinky fingers in niftily placed grooves on the right hand side, which made for a very comfortable and ergonomic grip whether gaming or doing other, more general work.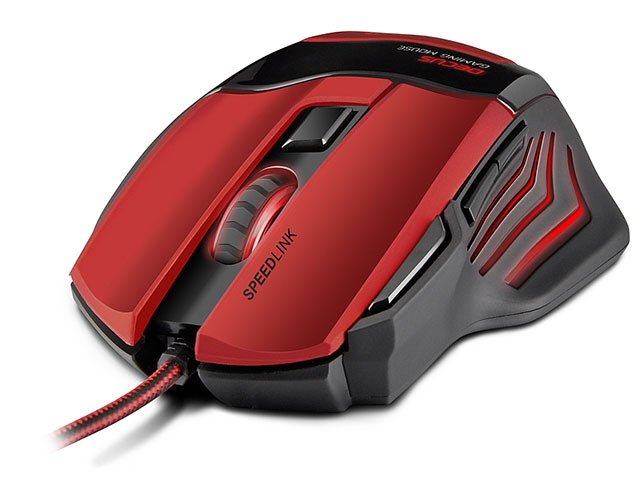 Speed thrills
Beyond the light show and the curvaceous ergonomics of the Decus, there are other, more important features to mention. The mouse is certainly fast, adjustable from a ease-me-out-of-the-garage 400 dpi up to a rip roaring, wind-in-your-hair 5 000 dpi.
Much like its Parthica Core gaming keyboard (review) counterpart, it is certainly full featured, boasting seven buttons, each of which are fully customisable. You can assign these buttons with commands grouped into four categories – Windows functions, office functions, browser functions and multimedia functions.
If you want Alt, Shift and Control to be assigned for general use, you can do that, and for heavy Photoshop users, that is exactly what I would recommend. However, if you intend doing more productivity related work, and want functions like Copy, Paste, Select and New file to be at your fingertips, that is no problem either. Likewise, if you are a constant web surfer, these buttons can instead navigate you forward, back, open search and go to your browser's home, for example. Of course, since it is a gaming mouse, you can instead opt to use these buttons for macros instead.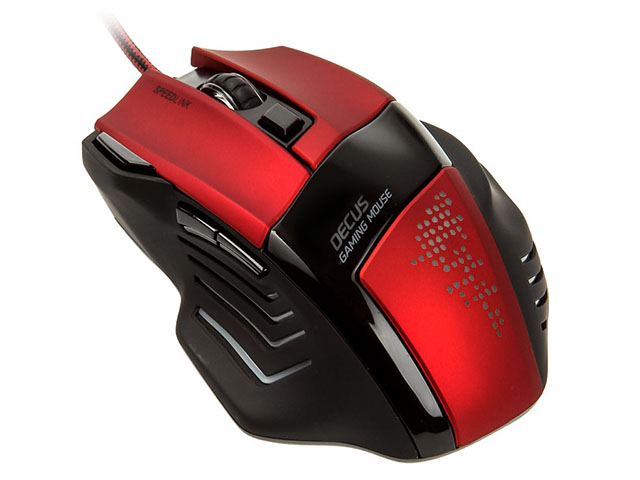 What's your profile?
If, however, you are like me you probably do a bit of each, constantly switching between productivity related work, gaming and web surfing. Thankfully, you can create five profiles to accommodate your changing needs, and then skip between these profiles on the fly by cycling up or down through them. Of course, the easiest way to tell which profile you have engaged is to give them their own lighting effects. These, incidentally, are alluringly named, from Volcano Red, Flash Yellow, Midnight Blue, or Tyrian Purple, amongst others. Alternatively, you can just select colour rotation, and set it to breathing, solid, or even off and use that to tell the difference.
The software where you customise the mouse is very straightforward and thus easy to use, so it's not a hassle to set up your Decus mouse the way that is best for you. This makes the mouse terrifically versatile, and, considering the five macro keys on the Parthica Core and plethora of options there, makes the duo a formidable combination.
Not such a stretch after all
Having multiple buttons is all well and good, but for gaming in particular, placement and accessibility of these matter a great deal. Thankfully, on both fronts the Decus gets a nod of approval. Each of these button were easily within reach of my fingers without straining them. They are also nicely sized and easy to find by touch alone.
For gamers in particular, possibly the one that would get the most use is the button sitting just next to the mouse's left click. This, by default, is configured as a Fire button (you can change it though), although considering how convenient it is for first person shooters, I would wonder why you would want to.
As mentioned earlier, this is a corded mouse, and thus, there is a tail to contend with. Thankfully though, at 1.8 metres this is long enough to ensure a good latitude of motion, and I didn't find the slender cord getting in my way at all.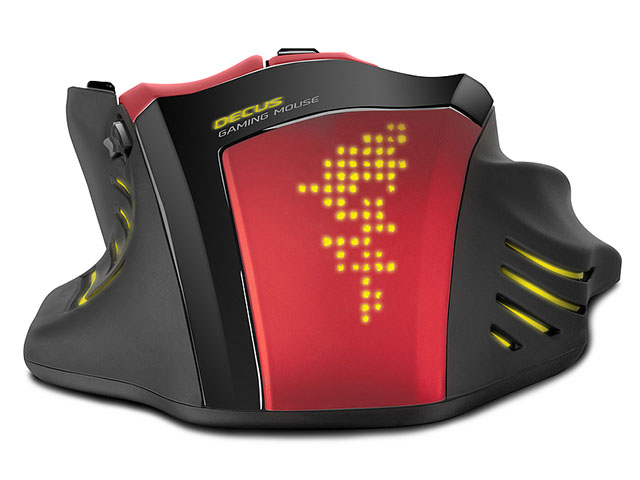 Go ahead, move your own cheese
Having said all of this, what, you may be wondering, is the catch? Surely the mouse fails somewhere? Well, this is one of those rare occasions where the catch is that there isn't one.
There was nothing I could fault the mouse on; from its ergonomics to its feature set to its styling, it impressed me mightily. While Speedlink is not a peripheral manufacturer I have encountered much of before, it has largely seemed to come out of nowhere, much like a supercar/superbike suddenly roaring into view and coming as a very pleasant surprise.
Considering the features on offer, I would have reasonably expected the mouse to hover close to the R1 000 mark, if not cross it. Turns out I wasn't even close, it's a very reasonable R630 to R700, depending on where you buy it. For more information you can visit Syntech.co.za.
My overall recommendation, whether you are a gamer or just someone who spends large amounts of time in front of their computer and thus appreciates a terrific peripheral, is to go ahead and pick the Speedlink Decus Gaming mouse up, you won't be sorry.
Ergonomic, Full featured, Stylish and attractive, A pleasure to use, Affordable
None