One of the vanguards of science fiction has been and still remains robots, and the latest to serve as an ambassador for robotics is the tiny but entertaining MiP.
The 7" MiP robot stands just a little higher than your ankle, has two wheels for legs, and can keep its own balance remarkably well. MiP is not just a remote controlled car in a different form, the little guy has been programmed with quite a personality. With either hand gestures, or more elegantly, the freely available iOS or Android app, you can make MiP follow you, stop or turn. With the app though, MiP's functionality is further enhanced.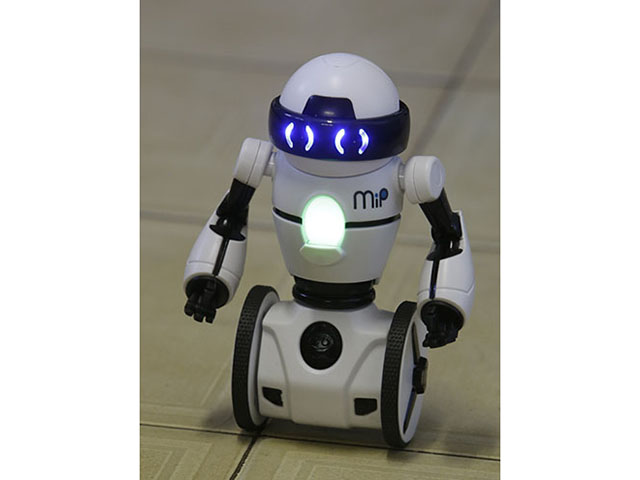 If you have always wanted a robot that would obey your every command, then MiP certainly fits the bill.
For starters, you can 'drive' MiP using virtual joysticks, something we found to work very well in practice, causing him to navigate both the clutter of our bedroom and the no less maze like environs of our kitchen.
Additionally, you can also draw a path on your tablet for MiP to follow, and he will do so, faithfully, unless or until he is impeded by some impassable obstacle, like a shoe, for example. However, setting him into one of the several modes on offer, such as Roam, shows how well MiP can intelligently detect and bypass such impedances.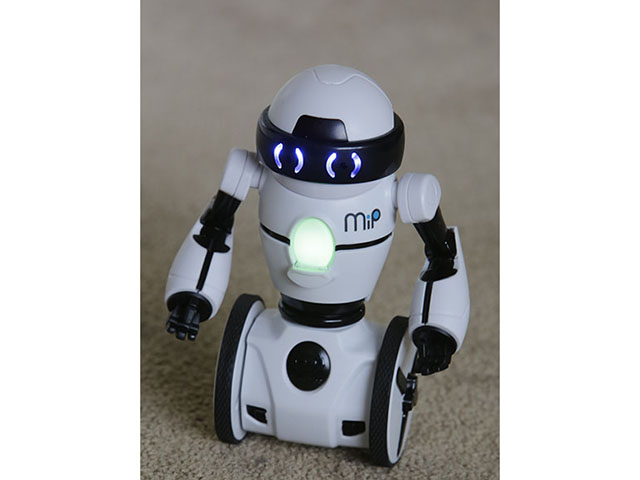 We found MiP performed very well, ably keeping its balance, on a variety of surfaces, including carpets, thicker rugs and smooth tiles.
Feed me!
Furthermore, MiP can be fed – no, not Doritos and Coke - but virtual canisters of different emotions. Feeding him a 'happy' canister will make him dance a little jig, while feeding him a can of sleepy will soon result in him snoring. There are other emotions on offer, each with their own impact – such as angry, sad and guilty. If you do happen to have two MiP's on hand, you can also cause the two to box with each other. We didn't so this was not a feature we managed to explore.
Granted, it may be easy to view MiP as just a toy, and the robot is certainly a novelty item. However, if you have an interest in robotics, playing around with it shows how far consumer-orientated robotics and the science of injecting lifelike actions and reactions into machines has come.
Responsive, Has novelty value, Several modes extend its functionality, Works well with mobile app
Expensive